Have you ever heard of Bolt racquets? No? They do deserve more attention. Here is my Bolt Racquets review.
BOLT Racquets Review
You might never have heard of Bolt racquets. But they are worth considering for many players out there thanks to their innovative technology, comfort, and power. If this sounds interesting, read on. You can also watch my video review or listen to my podcast with founder Brett Bothwell below.
You can check out Bolt racquets here.
Tech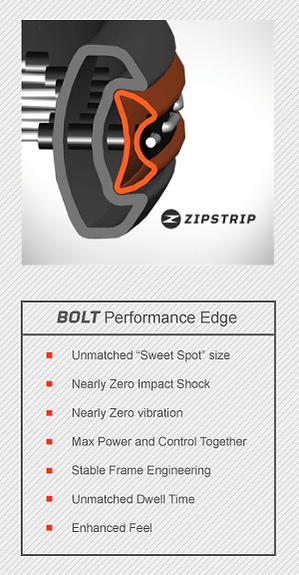 The Bolt racquets have been around for a while, but the idea has been around even longer. My podcast with Bolt founder Brett Bothwell discusses how he came up with these suspension technology racquets. The suspension technology is nothing new in tennis but has never really broken through. In Bolt racquets, there is something called a Zipstrip; you can see how it works in the video below.
The Zipstrip technology creates a nice pocketing feel in the string bed. You get power, spin, and comfort in one racquet. The response was not overly dampened, and I did feel the ball well.
And although I was highly skeptical (as I tend to be of new technologies in tennis), they do work! You can play with a stiff and powerful racquet, and the suspension tech will remove most vibrations.
Racquets and specs
I tested three different Bolt racquets. 100L, B100 and B98. Below you can see the specifications.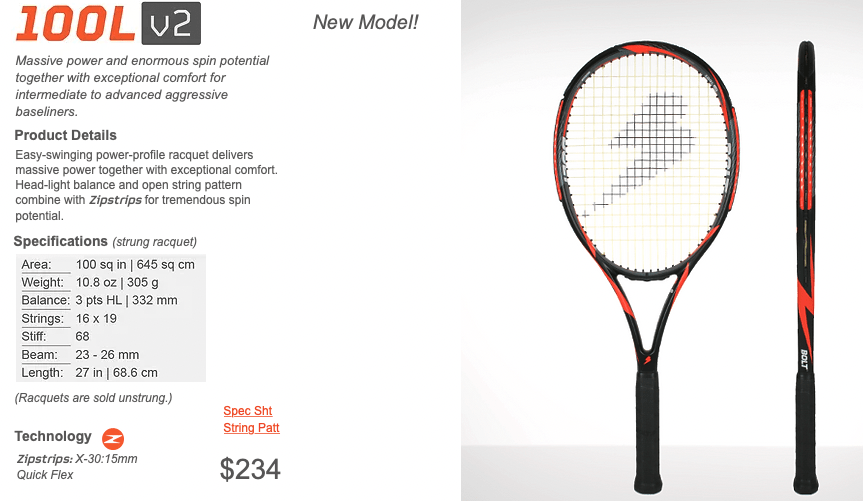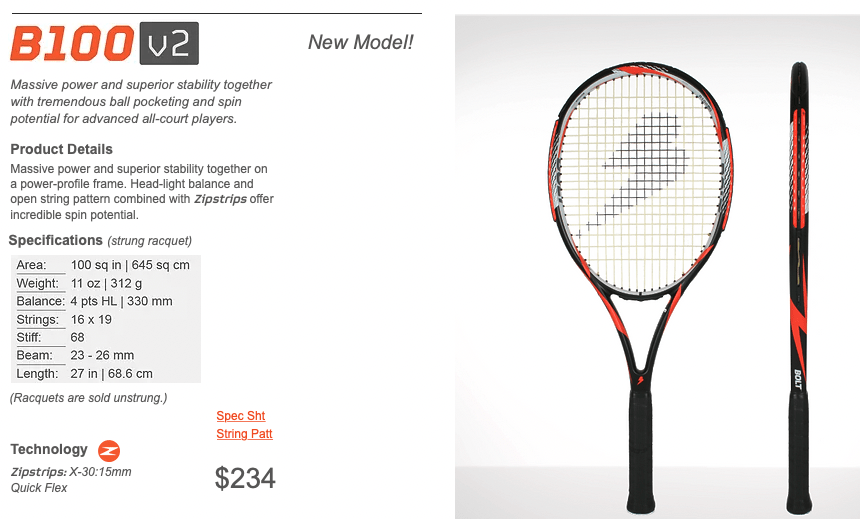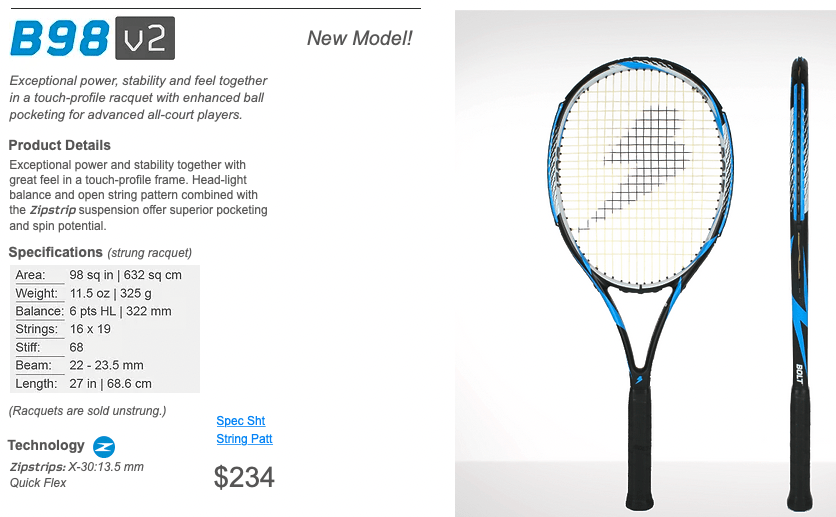 My father (66 years old, two new knees) tried these frames too and really enjoyed the 100 sq inch versions. They actually outperformed other racquets he tested, which include Wilson Ultra 100 V4, HEAD Extreme Team and Yonex Ezone 100. He enjoyed the comfort and power that the racquets provided.
The swing weights on my racquets were a bit higher than on other racquets in the category, similar to what you might find with ProKennex racquets. I am sure the zipstrips have something to do with that. But I am sure you can ask Bolt for a racquet with a lower swing weight, if that is what you prefer. They did swing faster than the swing weighs suggested though and my 66-year-old father did not complain about the racquets being sluggish. Still, good to keep this in mind.
How do they play?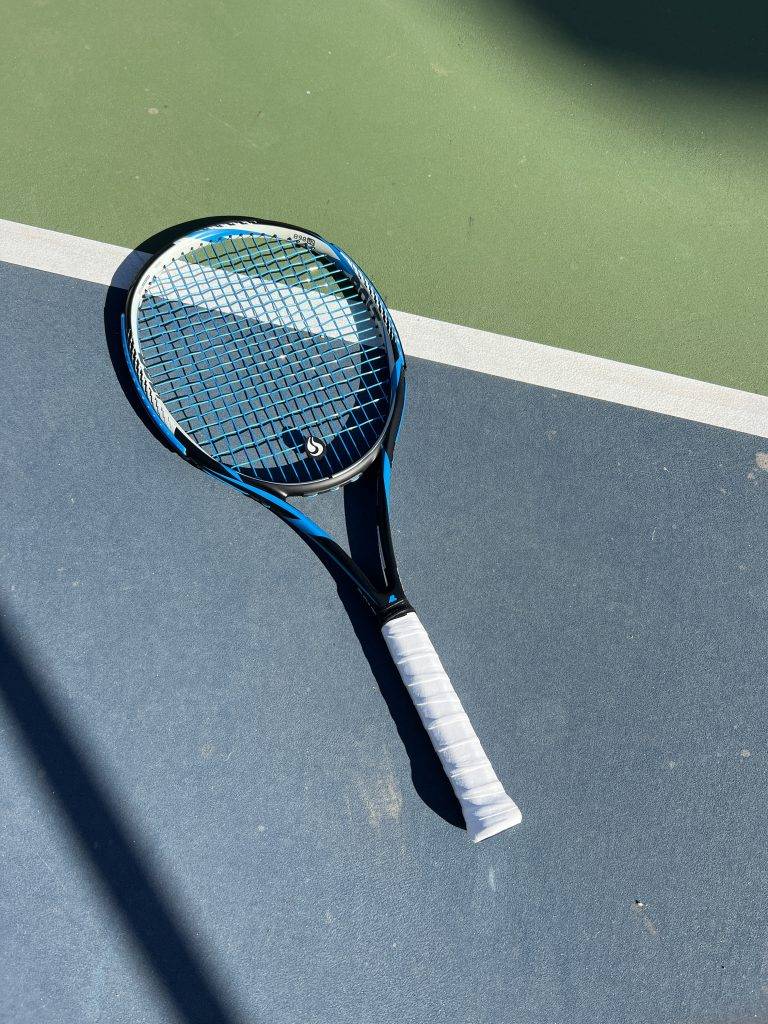 I could actually play some good tennis with these racquets, especially the 98. It played a bit like a Pure Strike 98, but without the discomfort. There is a slight trampoline effect from the Zipstrips, which remind me of the Wilson Clash, but offer a more direct feel thanks to the stiffer frame.
I liked the 98 on pretty much every stroke. Good pop on serves, very stable at the net, offering excellent touch on drop shots, you can generate power and spin from the back of the court. The only real downside is that the ball can trampoline a bit from the string, which reduces control. However, most players might not even notice this, because it is not as pronounced as with the Clash.
Highly advanced players and coaches with many years of tennis experience might struggle with that slight lack of control and the presence of the zipstrips, making the racquet look somewhat unconventional, but many club players, veterans, doubles and intermediates will love the power, spin and comfort from the Bolt racquets. I left the play-test surprised and impressed.
Strings
I tested a bunch of different polyesters strung around 53-54 lbs and I had no discomfort even with this relatively stiff setup. So unless you prefer multifilaments, you can string with a poly string even if you usually won't use them due to stiffness. Brett even had a video of playing with a Bolt racquet using a steel string on the Bolt website!
Summary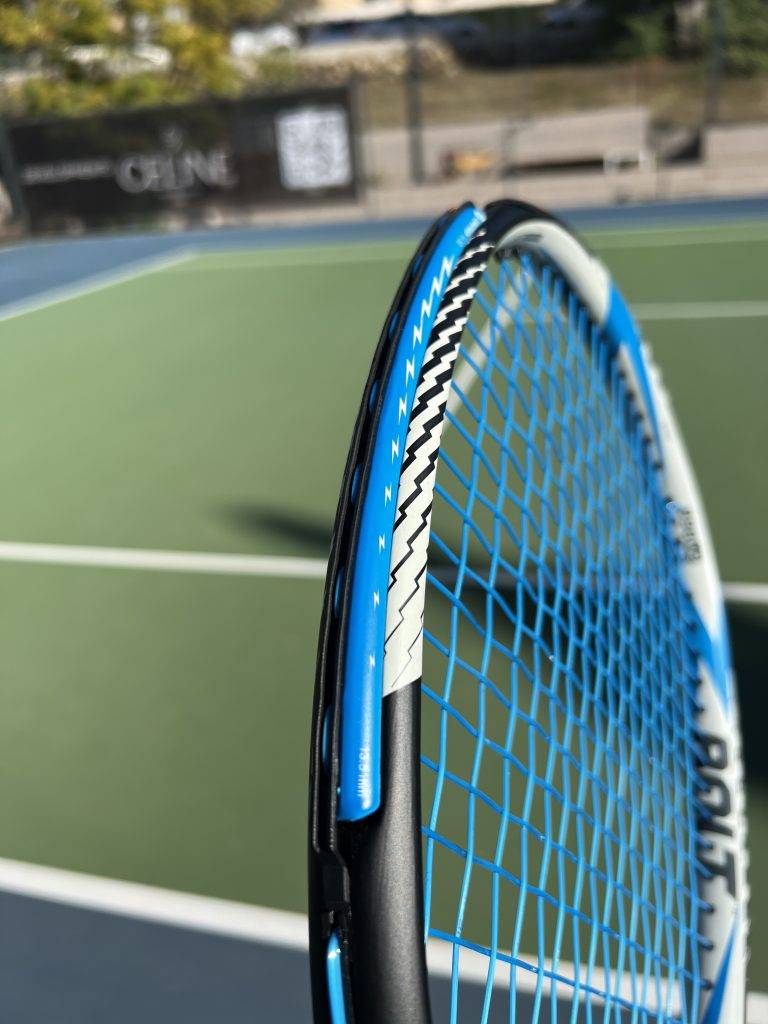 I am a bit crazy when it comes to racquets. I have been testing hundreds of racquets over the years and that obsession turned into tennis nerd. Still, I had not come across a Bolt racquet before. So it was fun to try something a little bit out of the ordinary. I think it would be interesting if major tennis brands took more risk (Prince does it pretty well with their o-ports and unorthodox string patterns) but tennis players might be a tough bunch to convince outside their traditional thinking.
The Bolt racquets convince me that more efforts could be made among brands to find new solutions to the issue of tennis elbow. ProKennex do it well with their Kinetic tech, Donnay add several layers of foam to protect players' elbows. But the zipstrips also work excellently to increase comfort while retaining a stiffer frame.
If you are curious about Bolt racquets, they do offer demo program via their website. I am not sure about the shipping rates outside the USA, so you have to check that, but I can definitely recommend these racquets if you're looking for a mix of power and comfort and are keen on trying something new.
I don't know what the future has in store for tennis racquets, but these should be considered as taking racquets into an interesting direction. As Brett illustrates on his blog, these are far from the first suspension racquets, the idea have been out for many, many years. But since the mainstream brands seem uninterested, I think it's great that Brett has taken this on and is moving it in a good direction.
In short, this was an interesting play-test that told me that Bolt racquets should not be overlooked!