I have added some pro player racquet specs that are not yet on Tennisnerd. Thiago Seiboth Wild, Botic van de Zandschulp and Arthur Fils.
Pro Player Racquet Specs
Pro players are like you and me in the way that their racquet preferences can be wildly different. Not all pros play with ultra-heavy racquets. It depends on their swing style, physique, play style, and what they like from their equipment. If you are struggling for the right racquet for your game, you can check out the resources in the Tennisnerd store, like the consultation, e-book and course.
Botic van de Zandschulp's racquet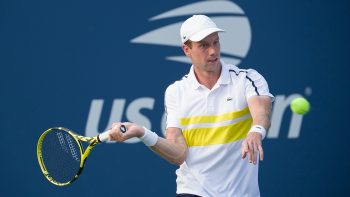 Van de Zandschulp is the current Dutch number one. He has been ranked as high as 22 in the world, but is still chasing that elusive first ATP title.
Botic plays with a Pure Aero 2019 with the following specs (thanks to Prostringing for sharing):
Grip Size – 4 ¼" (L2)
Length – 685 mm (27.0 in)
Weight (Unstrung) – 316 g (11.1 oz)
Balance (Unstrung) – 31.2 cm (9.6 pts HL)
Swingweight (Unstrung) – 303 kg·cm²
These specs are pretty humane and something an advanced club player could use.
Artur Fils' Racquet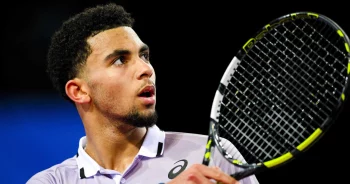 Arthur Fils turns 19 this year (2023) but has already won an ATP title. He has an explosive game and is predicted to do big things on the ATP tour. He uses the same racquet model as Carlos Alcaraz and Holger Rune, the Babolat Pure Aero VS. His racquet is customized to 340 grams strung (info from Jfernandes on TW forums that owns his racquet). Swing weight and balance remain unknown for now, but he strings his racquet with Babolat RPM Blast at around 22/23 kg depending on the tournament and surface.
Thiago Seyboth Wild's racquet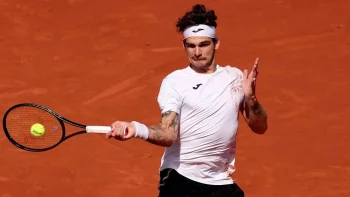 Seyboth Wild burst into fame at this year's French Open when he defeated Daniil Medvedev in the first round. He is looked at as a great talent that has taken a little longer to develop compared to a player like Fils. He plays an even heavier spec of a racquet with his Wilson H22 pro stock (you can buy this mold as a Wilson Blade Pro). Thanks to Raquetes E Cia for publishing the specifications on their Instagram account. Strung with Luxilon 4G, his racquets are: 364 grams, 32.4 cm balance, and 358 swing weight.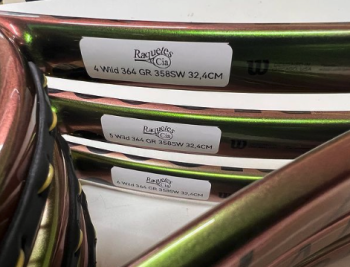 There you have three pro player specs, one relatively light (Botic), one towards the middle (Fils), and one heavy (Wild). It gives you an illustration of how personal these things are, also for the professional players.