An update to the Tecnifibre Tfight line is on the way. Before I get my hands on a racquet, here is my Tecnifibre Tfight RS Racquet Preview.
The previous version of the Tecnifibre Tfight was the XTC version, which I enjoyed and reviewed here. The new version is called Tecnifibre Tfight RS. What does RS stand for? Well, let's dive in to the specs and tech of the new Tfight line.
Tecnifibre Tfight RS – Specs and Tech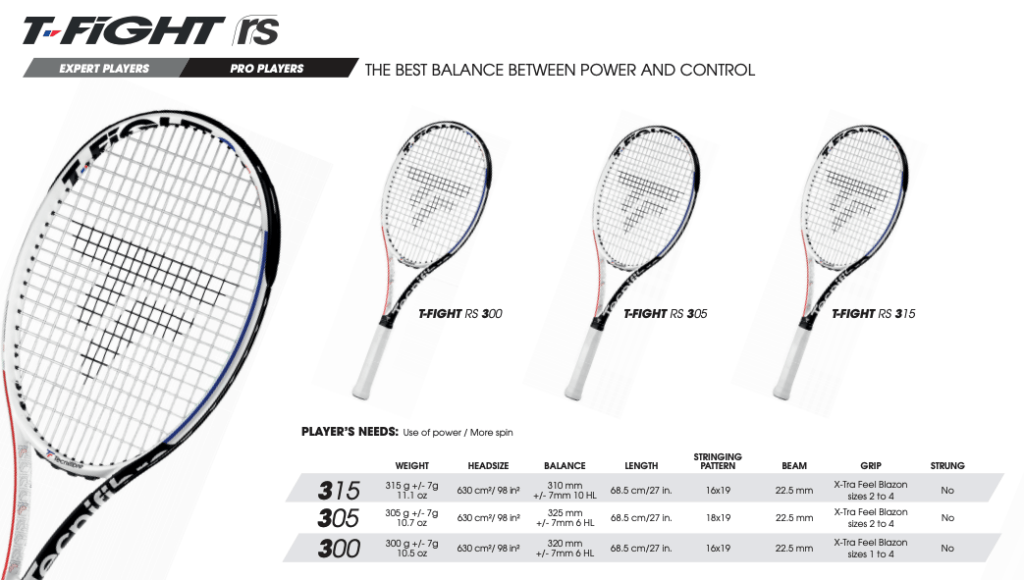 There are a couple of updates compared to the XTC version, but the general specs and mold seem to be the same. Below are the updates according to the official product sheet.
RS SECTION The traditional squared section is now redesigned to have 5 sides at specific angles: more stability and comfort upon ball impact.
YOKE CONNECTIONS Improved shape of the yoke connections for a more fluid flexion: more power, sturdiness, and precision.
There are three RS models in different weights: 300, 305, and 315. Interestingly, the 300 and 315g version has 16×19 string pattern, while the 305 that Daniil Medvedev endorses, has 18×19. They are all 98 sq inches, standard length and with a 22.5 mm beam.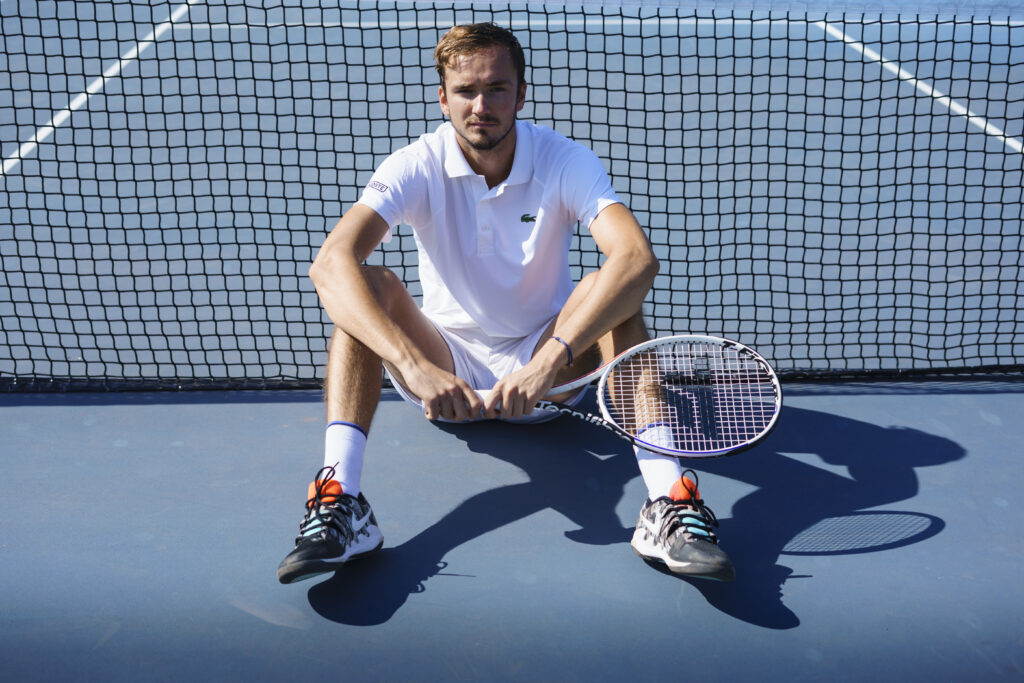 The Tecnifibre Tfight RS line is mainly for advanced players. But they do also offer the Tfight RSL line of racquets.
Tecnifibre Tfight RSL Racquets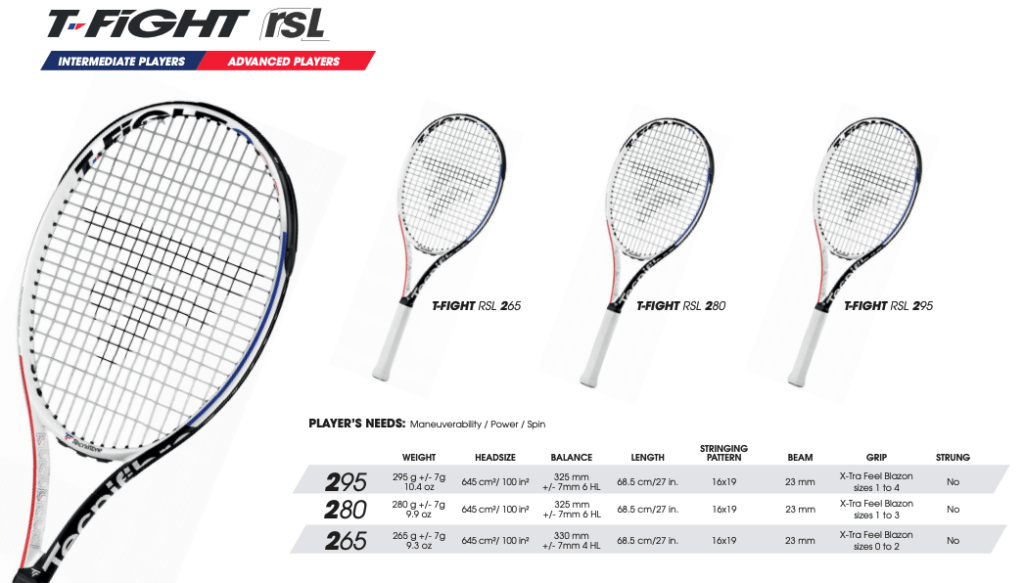 The Tfight RSL line has a slightly thicker beam, 16×19 string pattern, a 100 sq inch head size and weight ranging from 265 to 295 grams. The idea is to give more free power and be more suitable intermediate club-level players looking for some free power and spin, but without going all the way to the 27 mm beam of the CES version.
I am really curious to play-test the Tecnifibre Tfight RS racquets. Recent frames like the Tfight XTC and TF40 have impressed me so I have high hopes.
What do you think of the new Tecnifibre Tfight racquets?