The Wilson Blade 98 V8 is revealed and the chameleon design seems to be appeal to the crowds judging by the feedback.
The Wilson Blade 98 V8 is launched on Sep 1st and can be bought both in the US Open design and the new Chameleon design. The specs remind me of the V7 version with the addition of some new technologies to improve the stability of the frame despite the maneuverable swing weight of 320.
Vlog
The vlog is also dealing with some of the older generations of Blades and how the series has evolved until V8.
Buy the Chameleon design Wilson Blade V8 at Tennis Warehouse,  (18×20), US paint job at Tennis Warehouse Europe, or the US Open design at Tennis Only.
Technologies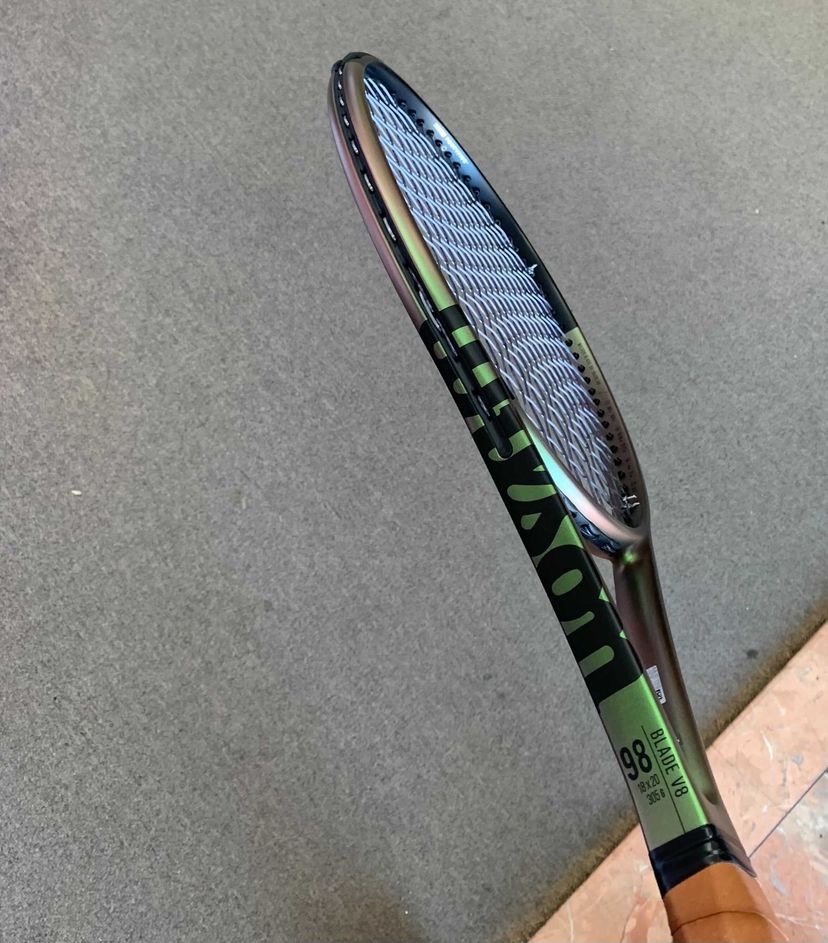 For 2021 Wilson keeps the revolutionary layup technology that was originally used in the Blade v7 under the name FeelFlex. It's now called FortyFive and, in addition to increasing stability, it helps the racket bend in ways that complement the modern game. Wilson also introduces Direct Connect Technology which fuses the butt cap directly to the carbon fiber portion of the handle for added stability.
Specs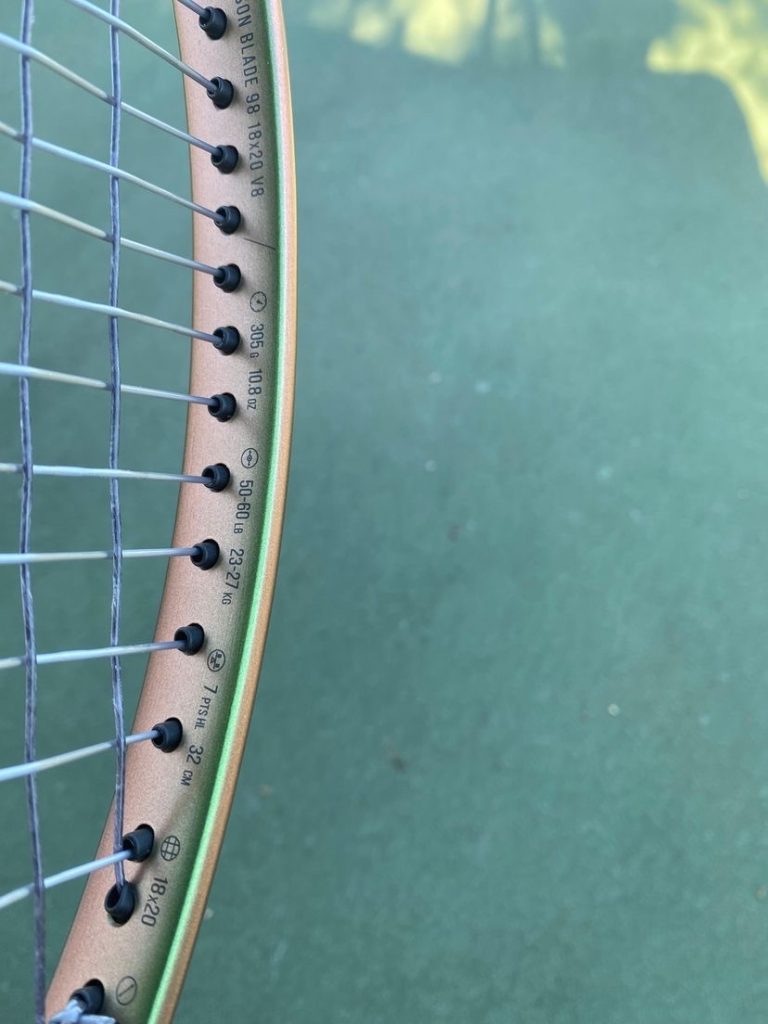 Head Size: 98 in² / 632.26 cm²
Length: 27in / 68.58cm
Strung Weight: 11.3oz / 320g
Balance: 12.85in / 32.64cm / 5 pts HL
Swingweight: 320
Stiffness: 61
Beam Width: 21mm / 21mm / 21mm
Composition: Braided Graphite
String Pattern: 16 Mains / 19 Crosses
Design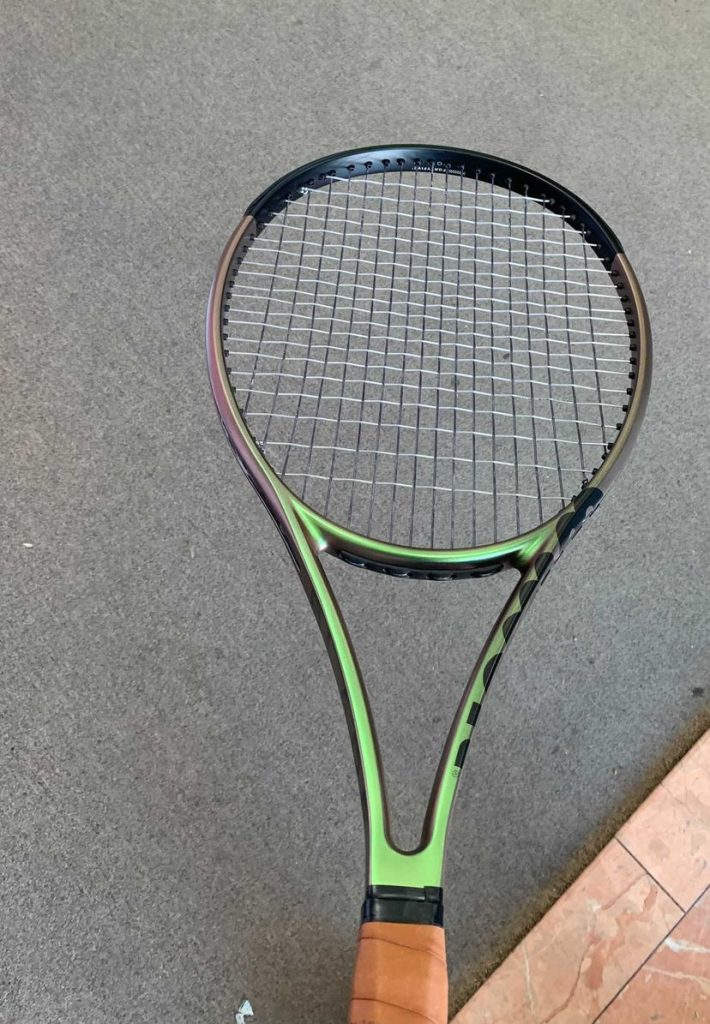 The Chameleon design (a color-shifter) is the flashy option, while the US Open design, predominantly black and based on a New York map, is the more sober, safe option. It seems like most people are excited about the chameleon paint, which remains me of the Angell Custom Octane. It's a head-turner for sure and I'm sure we will see plenty of them around the courts once the racquets are released.
I haven't yet tried the Wilson Blade 98 V8 at the time of writing, but I am expecting a demo from Wilson.com soon and hope to release my first impressions on Patreon and YouTube soon.
Have you hit with the Wilson Blade 98 V8? What are your thoughts? Please share them below with other tennis nerds.