A lot of people have asked about this, so I prioritized it 🙂 Here is my Wilson Blade Pro review. Is it the H22?
Yes, it is the H22 mold. But it does feel a bit stiffer than the H22 pro stocks I have tried. It's not at all uncomfortable, but the feel is not as plush as my experience has been with the H22. I'm keen to hear what other players think about this comparison.
The Wilson Blade Pro is a part of the Wilson Pro Labs series. The series includes the Blade Pro, the Ultra Pro, and the Six One 95.
Specs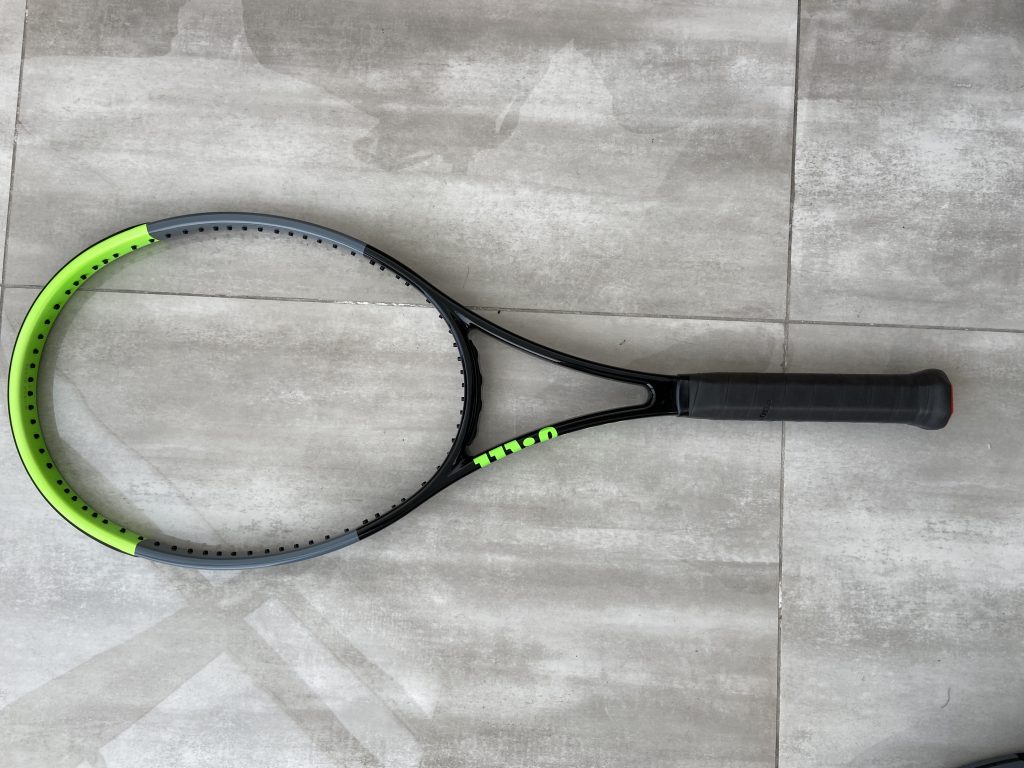 The listed unstrung specs of the Wilson Blade Pro are:
Head size: 98 sq inches
String pattern: 18×20 ( or 16×19)
Beam: 21.5 mm
Balance: 6 pts HL or 32.5 cm
Standard length: 27 inches
My specs unstrung 309.4g, 32 cm balance, 307.5 SW
I strung it up with a hybrid of Luxilon Alu Power 1.25
in the mains at 24 kg (53 lbs) and Wilson NXT Comfort
in the crosses at 25 kg (55 lbs).
The specs strung without overgrip: 327.1g, 33 cm balance, and 341.5 cm
How does it play?
I have been playing with the Wilson Blade Pro for a while. It's been enjoyable, but it's not the racquet I play my best tennis with. There are a few reasons for that.
Firstly, the Blade Pro really does justice for the word "Pro". It's a heavy and demanding frame. So unless you are a skilled player with great footwork who like heavier frames, you probably won't like it. The regular Wilson Blade 98 V7 is definitely easier to use than this one.
It's not the static weight per se that makes it demanding, but the weight distribution and the swing weight. I have already received emails from players buying the Blade Pro and finding out it's already at 340 or even 350 in swing weight out of the box. This is fine if you are a pro trying to make it on one of the tours, but for most club players, even advanced ones, this is a bit too much.
I often play with the Wilson Six One 95 nCode and my racquets are measured at 339 SW, which is not far away from the Blade Pro. But the smaller head size and head light balance make those frames easier to get around. Here I really felt the weight and the extra square inches.
Stroke by stroke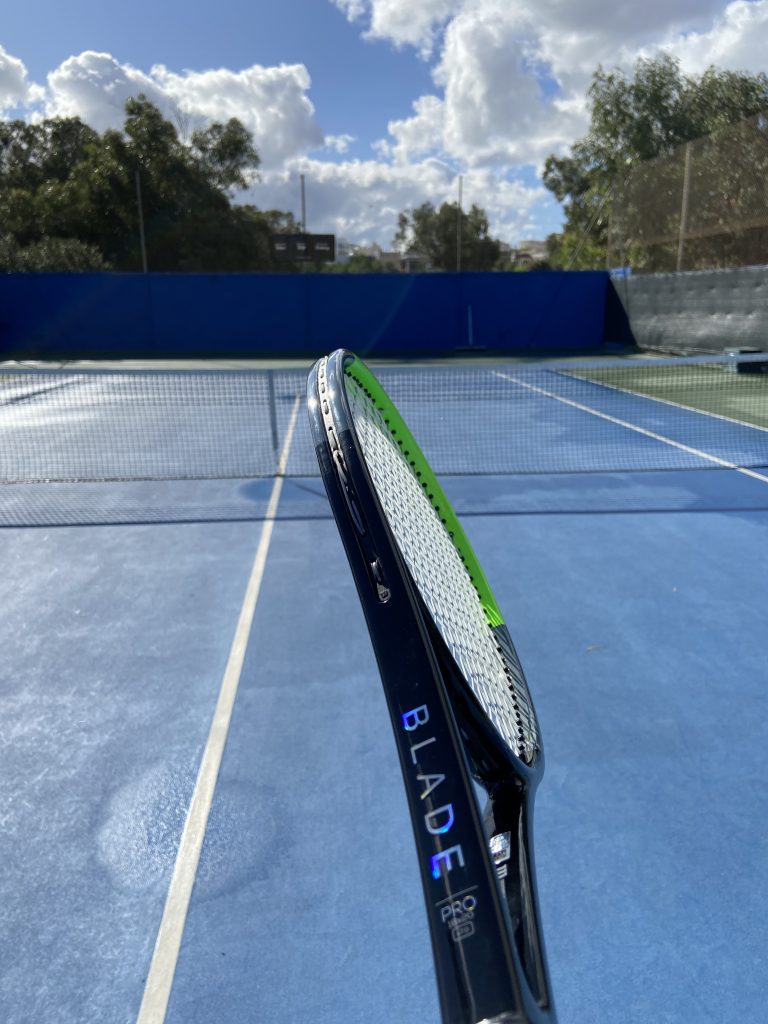 My favorite shots with the Blade Pro was the volleys and the returns. The stability really helps there. But it was a bit demanding to swing effectively on groundstrokes, while the serve felt pretty solid. I can see how more advanced players than me enjoy this frame, but I feel it's just a tad out of my reach.
The pros and cons of the Blade Pro are:
+ Solid and stable
+ Great control
+ Heavy shots
– Tough to maneuver
– Not much room for customization
– Should have had a lower flex
Summary
The Blade Pro is a good stick – if you can handle it. My guess is that most players will find it a bit too demanding. But if you are a fan of the RF97A and need more control, this racquet could suit you well. It has a lower stiffness and improved comfort and precision over the Pro Staff in my opinion.
You definitely need to be a highly-skilled player to get the max out of the Blade Pro. But if you are an aspiring pro player looking for control and stability, this one should be on your list.
Have you tried the Blade Pro or any of the other Wilson Pro Labs racquets?