There are loads of new tennis shoes on the market at the moment. We hope to be testing a bunch of them! Here is an overview.
New Tennis Shoes
The tennis season has started, and there are loads of new shoes on the market. Let's have a look at some of them. I'm keen to hear from you, fellow tennis nerds, what you think about these (if you have tried them).
Nike Vapor 11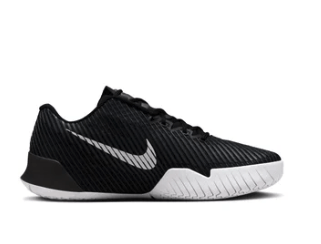 New Vapors! Most tennis players know this line of shoes from Nike. But tennis shoe nerds seem to love the Vapor 9.5s the most. However, it's always a big deal when a new generation is released. Check out the new Nike Vapor 11.
This is what Tennis Warehouse writes: Cushy midsole, and speedy design; a more stable and supportive option in the Vapor family.
How are these different from the new Vapor Pro 2? Compared to the Vapor Pro 2, this Vapor 11 feels more stable due to the molded sidewall, allowing for more aggressive cuts and push-offs.
Vapor Pro 2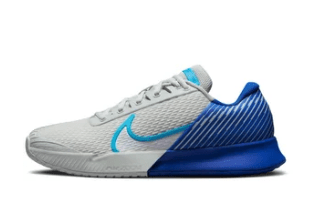 I enjoyed the Vapor Pro, but lacked cushioning to play with them regularly. Read my Nike Vapor Pro review.
Nike has kept what you loved about the previous Vapor Pro and added an Air Zoom unit in the forefoot for added comfort.
Find out more about the Nike Vapor Pro 2.
Asics Gel Resolution 9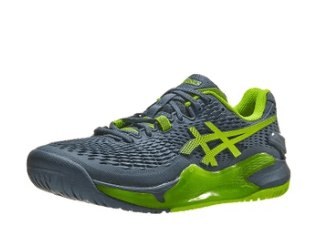 Another iconic tennis shoe line getting an update is the Asics Gel Resolution 9. I have been a fan of some of the previous generations like the Asics Gel Resolution 7, for example, and I also tested version 8. Tennis Warehouse writes this: High performance stability, and durability, with improved flexibility and comfort compared to previous versions.

I hope to test these shoes at some point. But despite reading reviews, remember that shoe is a lot about the personal fit.
Asics Court FF 3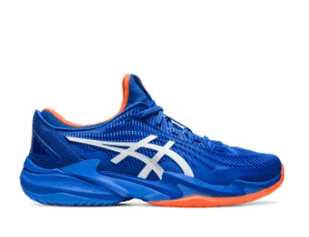 If you want to slide around on a hard court like Novak Djokovic, the Asics Court FF 3 can be your friend. It has a speedy feel, loads of support, and perfect for hard court sliders! 
This is a lighter and faster shoe than the Asics Gel Resolution 9. Review to come.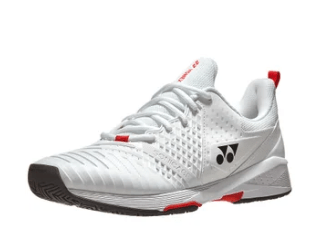 Yonex Sonicage 3
I don't have loads of experience with Yonex tennis shoes, but was positively surprised by the Yonex Fusionrev 4 clay court shoes. The Sonicage is all about speed and it is supposed to be: ultra-light, comfortable, and supportive.
You can check out the Sonicage 3 models at Tennis Warehouse.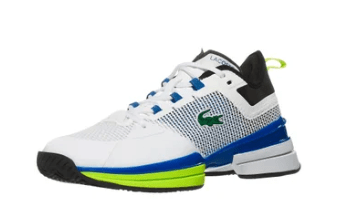 Lacoste AG-LT 21
I have heard good things about Lacoste tennis shoes but never tried them. These look a bit different and seem interesting. If you have any experience with any of these models, please comment below.
You can read more about the Lacoste AG-LT 21 here.

Fila Speedserve
These look a bit clunky at first look and is supposed to suit a wider foot. Stable, flexible, speedy feel. Wider fit accommodates a variety of foot types is the marketing lingo.
Thoughts? FILA Speedserve Reviews seem mixed.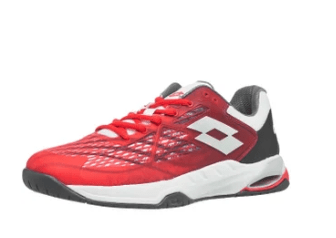 Lotto Mirage 100 SPD
These shoes have a shorter fit, so go half a size larger. The Lotto Mirage 100 SPD is supposed to offer stability and comfort in a lightweight package. I never played with Lotto shoes, but I have heard good things.
Your thoughts?
Summary
I will expend this overview as soon as more new tennis shoes are released. What are Adidas updating in this space? I am still keen to test the ON Roger Pro, but that is sold out everywhere. I am currently testing Babolat Propulse Fury 2 hard court shoes, which has impressed me thus far.
What shoes are you using and why? Let me know in the comments below.