Thanks to Tennis Warehouse Europe, I've been able to test and review the Nike React Vapor NXT tennis shoes.
This Nike React Vapor NXT Review deals with a new shoe in the Vapor family. If you're curious about the Nike Air Zoom Vapor Pro shoes, (which used to be Roger Federer's shoe choice before he signed with On Running), check out my review here.
The React Vapor NXT is a slightly heavier shoe than the Vapor Pro, offers a bit more stability and a full sock fit. The stability and traction are the selling points here, compared to the faster and more lightweight feel of the Vapor Pros. The full-length sock is reinforced with Flyweave material to "maximize the foot's natural motion and enhance breathability". This shoe definitely feels solid, durable, and with a good grip.
The outsole has a modified herringbone pattern to provide great traction (I think this works well). The Nike React Vapor NXT comes in black and white at the moment. The break-in was shorter than the Vapor Pros (hardly anything) and they feel more comfortable to me with a medium width and a slightly lower arch.
Ps. The sock is not the easiest to get into, not as cumbersome as the Wilson Amplifeel shoes, but takes a bit of patience Ds.
How do they move?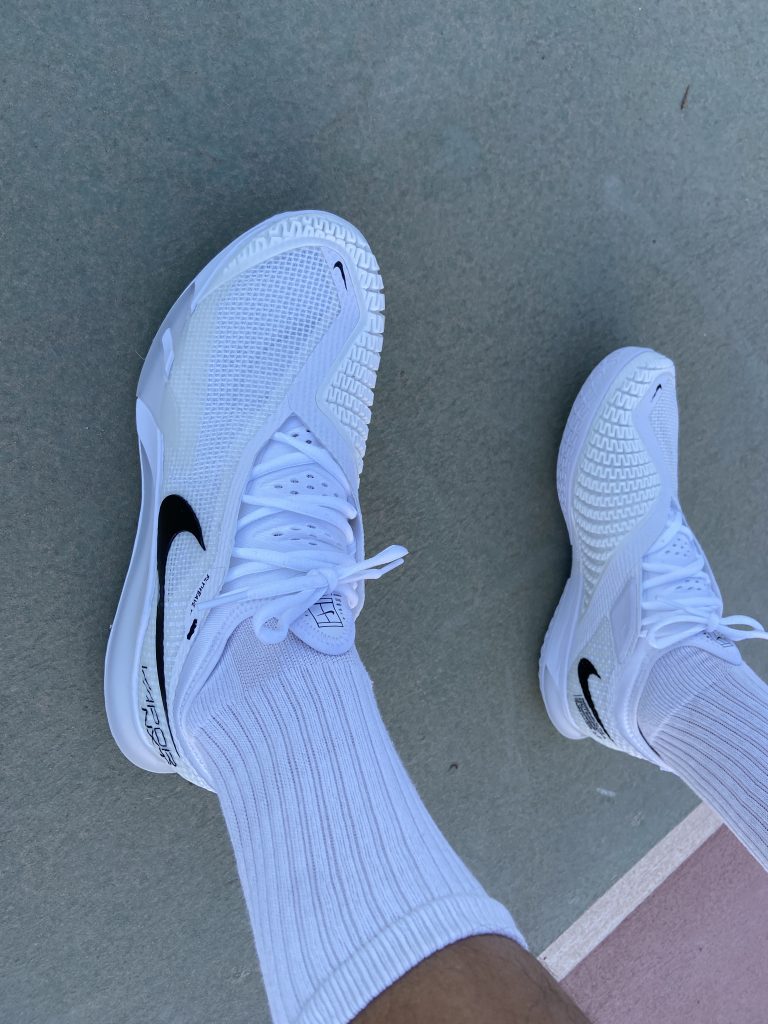 I am not sure if I prefer the Nike Vapor React NXT more than the Vapor Pros. They both look great, feel fast and give good traction, but I find the support and comfort somewhat lacking compared to my regular "chunkier shoes" like the Wilson Rush Pro 3.0 and HEAD Sprint SF. Tennis shoes are like racquets – based on what YOU like and what feels good to YOU. My hitting partner Sebastian bought a pair of Vapors as soon as he saw mine and he has no complaints. But I tend to gravitate towards my more comfortable pairs of shoes (like the ones I mentioned above). I feel like these lack some dampening and feel a bit more rigid around the foot. The fit is not quite glove-like, which is what I prefer.
I do feel like these are my fastest and best-looking shoes and the durability is great on both the Vapor Pros and the Reacts, but I'm not quite in love with the fit. The comfort does feel better with the Reacts than the Vapors, though, so I think I slightly prefer those, but it's a tough race. You can't go wrong with either one if you enjoy Nike tennis shoes. The durability and grip of these shoes are excellent and they do move fast around the court.
Summary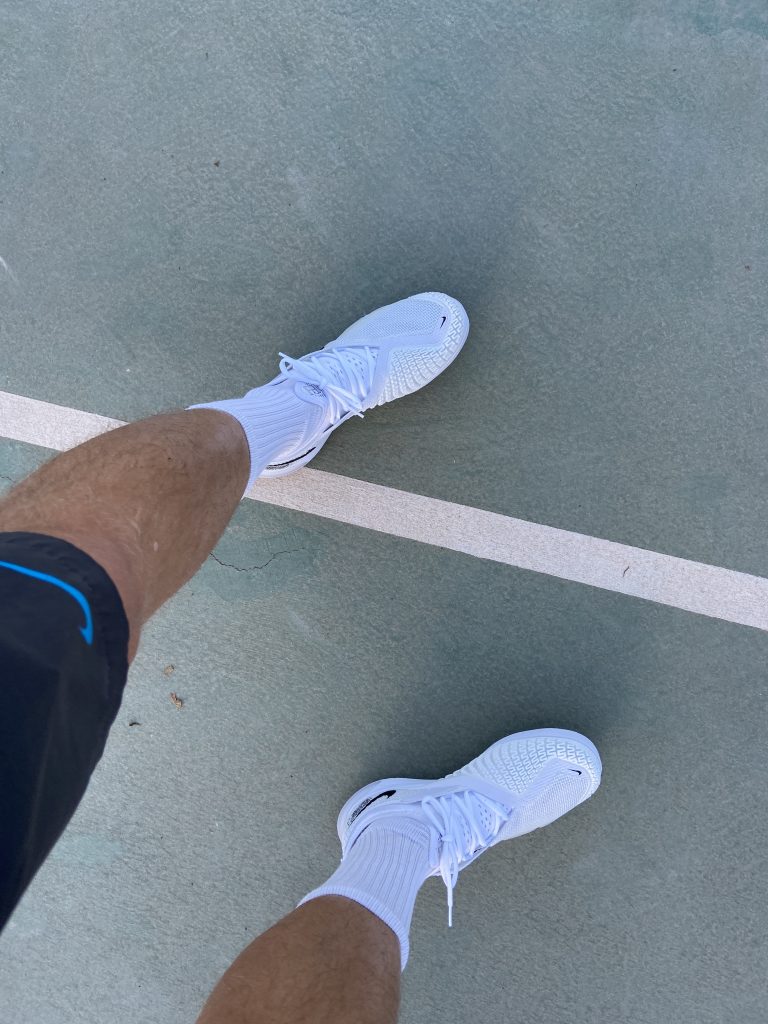 I can pretty much echo all I've said in the Vapor Pro review, but I felt like these were a bit more comfortable. This was an enjoyable tennis shoe review (link to my vlog about tennis shoes). It's not a hundred percent what I'm looking for personally, as my aching knees need a bit more dampening and support. Faster-feeling shoes rarely offer maximum support and dampening, so this is to be expected.
My favorite part of these shoes was the design and how fast they felt on the court.
Have you tried the new Vapor React NXT? What are your thoughts about them? Also, what are you looking for in a pair of tennis shoes?
Buy the Nike Vapor React NXT at one of our affiliates and you send a small commission to Tennisnerd at no cost to you.
Tennis Warehouse
Tennis Warehouse Europe
Tennis Only (not yet available at the time of writing).