A new year and a new Grand Slam usually means that contracts have expired and that you will see pro tennis players with new wear and gear. This post deals with wear and gear changes for the Australian Open 2019.
What new wear and gear will we see the pro's using during the 2019 Australian Open? Well, the event starts in a couple of days and based on the pre-tournaments this is what we have been able to dig up.
Wear and gear changes for the Australian Open 2019 – Fabio Fognini and Tomas Berdych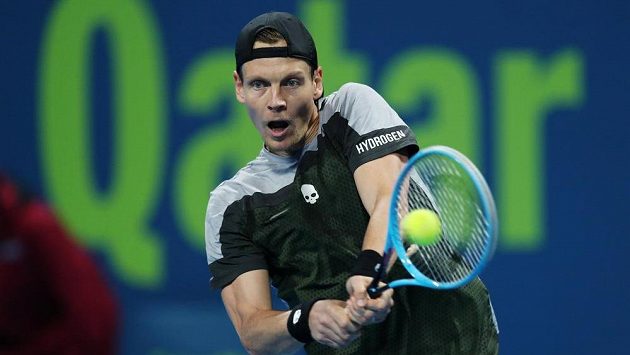 Flashy Italian player Fabio Fognini has surprisingly moved from his skull-infested brand Hydrogen to Emporio Armani. I thought Fognini was perfect for Hydrogen as he is a bit of a "testy" guy, but I would assume he got a good deal from Emporio Armani which included his wife, ex-tennis player  Flavia Pennetta.
Tomas Berdych will, however, take over the Hydrogen apparel sponsorship together with Feliciano Lopez. So expect to see Berdych back with some skulls on his back (and front).
Wear and gear changes for the Australian Open 2019 – Dimitrov back to old frame?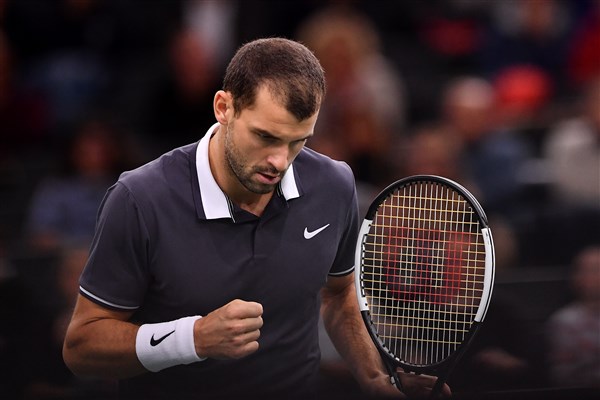 (Photo by Justin Setterfield/Getty Images)
Dimitrov is no longer playing with the Wilson Pro Staff RF 97 racquet. I am not sure what he is using now, but the drill pattern is back to the old 18×17 that he used in his Wilson Pro Staff 93S. Is he now actually playing the racquet he has been endorsing, the Wilson Pro Staff 97S? Right now it is hard to say. All we know is that Dimitrov changes racquets and coaches in trying to find that magical combination that will lead him to Grand Slam victory. At this point with all the dangerous next-gen players, it doesn't look likely that he will ever win a slam, but I am happy to be wrong. Grigor's issues do not seem to be with the racquets or the coaches, but rather his own mind and confidence.
Here is an older post about Grigor Dimitrov's racquet.
Wear and gear changes for the Australian Open 2019 –  Nishikori endorsing Wilson Ultra Tour 95 CV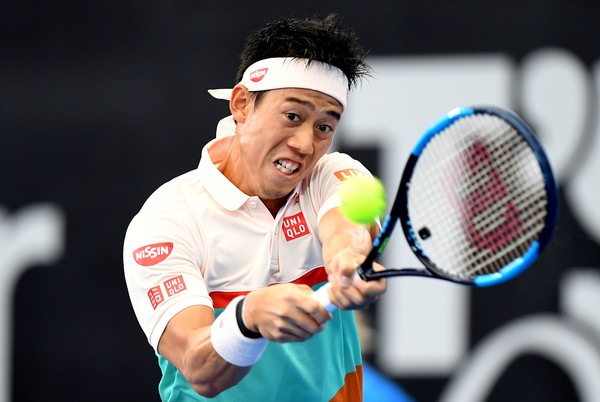 Kei Nishikori has not changed his old slightly extended nTour racquet (27.25), but is now endorsing the Wilson Ultra Tour 95 CV instead of the Wilson Burn 95 CV.
 I thought they would try to bring the Ultra Tour 95 CV closer to his real specs, but instead they went with specs similar to the Burn 95 CV, meaning a stiff, slightly extended frame. I have not tested this frame yet, but I wasn't thrilled to see the high RA-rating and the Tennis Warehouse play-testers did not look or sound smitten either. Shame. I think Wilson could have taken the opportunity to sell something closer to Kei's actual frame here.
What other wear and gear changes for the Australian Open 2019 have you seen so far? Please let me know in the comments and I will update the article. Not many days to go now before the drama unfolds!