The 2019 ATP season is underway and some interesting matches have already been played in Brisbane, Pune, Qatar, and Perth. Sadly, Rafael Nadal withdrew again, this time with a thigh injury. He has a record of withdrawing/retiring in his last 18 hard court tournaments. Except for one. Which he won.
It is a shame not to have all of the "Fantastic Four/Five" in action this week. Rafa's withdrawal is not surprising since he has only finished one in 18 straight hard court tournaments. That was the Toronto Masters last year, which he won. But the facts are grim, Nadal's body only seems to be able to compete to its fullest on clay courts. So should he do a reverse-Federer and play only clay court tournaments? Well, it won't happen during the 2019 ATP season.
It is tough to be a Rafa fan with all these injuries. He is one of the most inspiring competitors in modern sports, but so often his body betrays him. Are we seeing the finish line of Rafa's career? Tennis.com wonder how much more Rafa can take in this post, but I think there is still a final push in him. Maybe not to win his coveted 2nd Australian Open, but rather his 12th French Open. After all, there is no shame in knowing your body and optimizing your chance at winning. This is exactly what Federer has been doing the last couple of years.
2019 ATP Season: First Impressions – Kyrgios is the same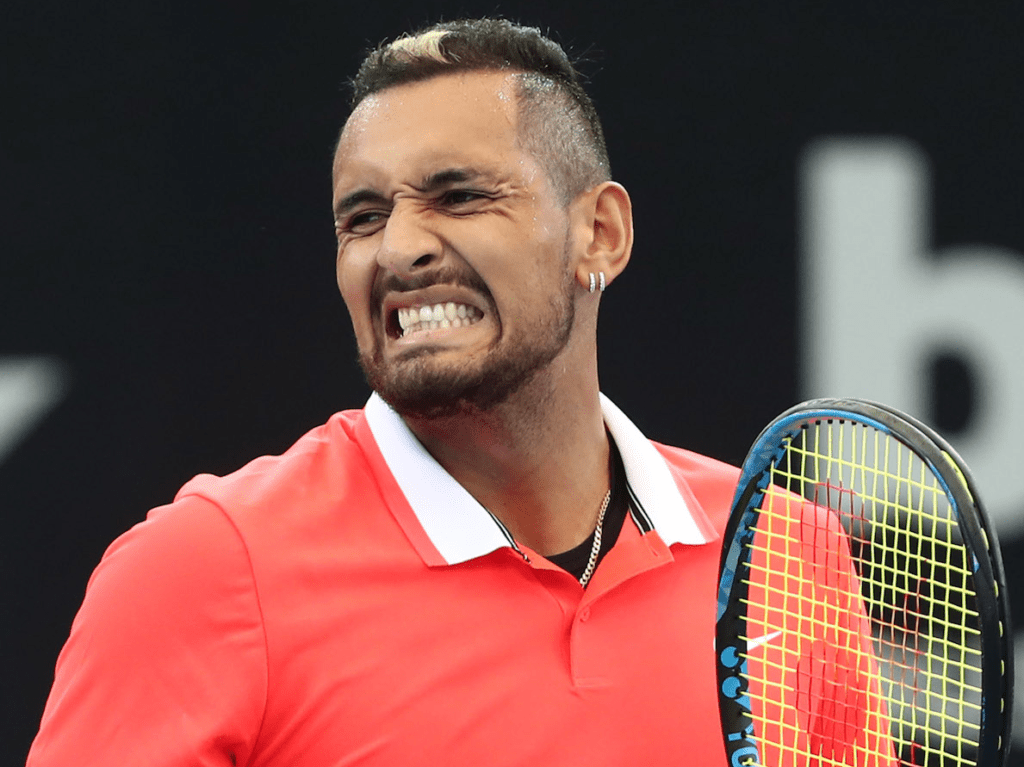 I don't have time to watch many full-length matches, but thanks to TennisTV and YouTube, I do get to see a lot of highlight clips. Some YouTubers even do an ultra-speed match format where every second except the actual points play is removed and you can watch a match in a relatively short time. I did watch the Kyrgios vs Harrison serve-fest, where Nick hardly seemed to care for a lot of the time and Ryan competed as usual. In the end, Kyrgios was close to breaking Karlovic's three-set ace record of 45, but fell just short at 44.
What is excruciating about watching Nick Kyrgios at times is all the wasted potential. He does not seem to enjoy himself on the court, nor care enough, to fight at even 80 percent of his abilities. His serve saves him from more losses, but the way he walks sometimes in the middle of his opponent's serve is reminiscent of Bernard Tomic at his worst. I can imagine paying a handful sum of money to see some of the world's best players fight on the tennis court and then one of the top players does not care enough to even try to return the ball. It sucks.
It hurts to watch him when you know how well he can play when he is inspired. Maybe he is just not into tennis enough or he has some mental block that he needs to work hard with a coach to unlock. You don't need to stalk him on social media to see that he has more love for basketball, but is that all there is to it? If he cries during a Laver Cup loss, maybe he just needs to find that extra spark somewhere? No matter what, I hope he does it soon because what is going on right now is not fair to the crowd.
2019 ATP Season: First Impressions – Djokovic and Federer in fine form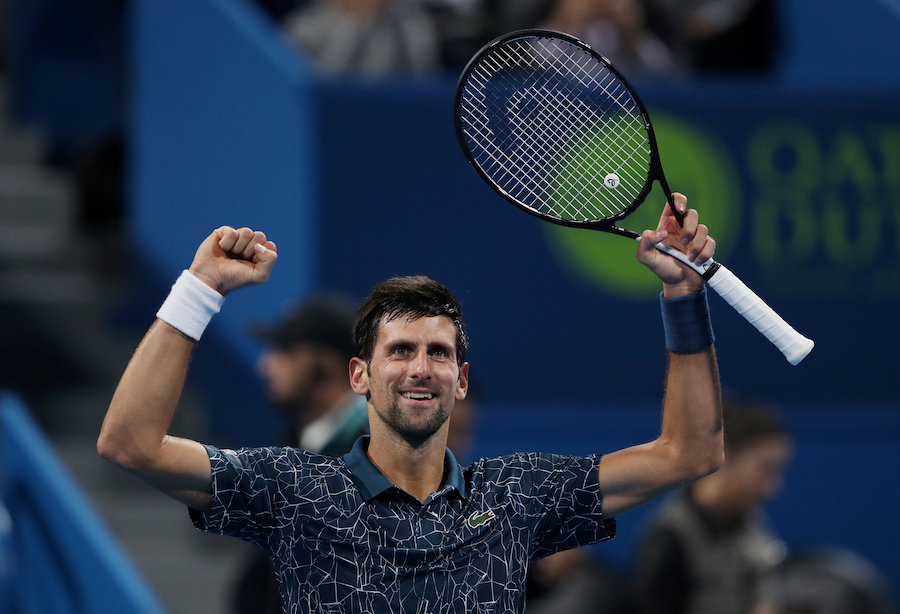 Federer is enjoying the spotlight at the Hopman Cup in Perth. He looks relaxed and has played nearly flawless tennis so far. In the mixed doubles against USA, he shared an exciting moment where the two GOATs, Roger and Serena, shared the court. Now Switzerland has reached the final without Federer dropping a set in the singles. It will be interesting to see what happens if he plays Zverev in the final. Maybe revenge from what happened in the O2?
Djokovic does not look like he has lost his form from 2018. He did struggle against both Fucsovics and Bashilashvili, but as usual with the Djoker, he came up on top. Who is going to beat him in 2019? I am curious to hear in the comments. On a side note, I think we will see more top results from Bashilashvili. The way he murders the ball with consistency is a thing to behold!
Another player that has shown fine form so far is Tomas Berdych. He might not be the most exciting player to watch, but when he is on his game, he can be quite a force. At the time of writing, he is ready for the semi-finals in Qatar. Maybe he is inspired after a long period away from the sport due to injury?
2019 ATP Season: First Impressions – What is to be expected, Andy?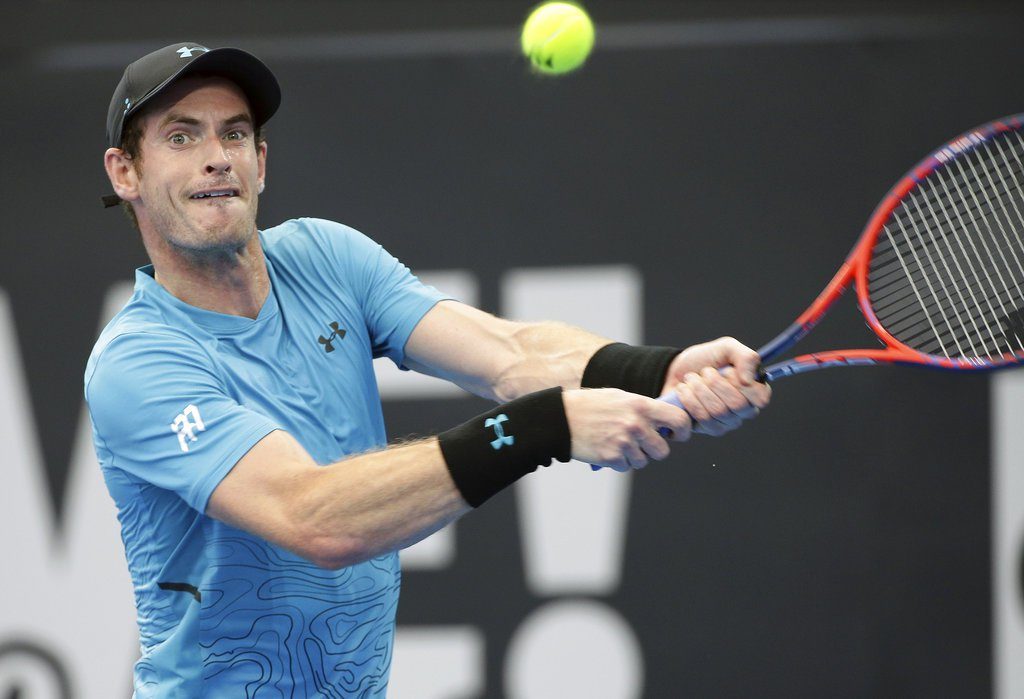 Talking about injuries…Andy Murray is back on the court after a LONG injury break, sprinkled with efforts at a comeback. He has not looked a hundred percent himself yet and his second-round loss against Daniil Medvedev was not a step in the right direction. Most of his shots dropped short in the court and he was punished over and over again. He obviously lacks match practice, but with his grueling physical game, it might be tough to come back from such a serious injury (hip). Let's hope he does, but I would be carefully positive right now.
Grigor Dimitrov has not struggled with injuries, but mentally he was lost during the 2018 season. Now he is working with Andre Agassi to bring some of that 2017 spark back, but Kei Nishikori proved too hot to handle in their quarter-final match in Brisbane. Both these players have oceans of talent, but for Dimitrov the mental game is often not there and Nishikori just seems extremely injury-prone. It will be interesting to follow their respective journeys during the 2019 ATP season.
PS. Almost forgot that Wawrinka beat Khachanov with a vintage performance! But then he lost to Bautista-Agut in straight sets in the quarter-finals so too soon to tell if Stan the Man is actually back in biz…DS.
What do you think of the start of the 2019 ATP season? What are your predictions for the year? I am keen to hear in the comments field.