It's time to pat myself on the back a little bit. Because before the ATP Finals started, I picked Daniil Medvedev to win. And he did.
It was arguably not a crazy prediction considering that he won the ATP Masters in Paris, but he still had to defeat Novak, Rafa, and Thiem to get it done. It shows how well Medvedev can play when he gets going. He is what you would call a "streaky" player. If he builds up enough confidence, he is not likely to lose.
I did publish a video about the racquets of the ATP Finals if you're interested in what racquet Medvedev uses. No matter what stick he swings, he has an unorthodox technique. It doesn't look all that natural but is amazingly effective. It seems like he can hit pretty much any shot from anywhere on the court and he has the big serve to back himself up.
Ps. If you want to purchase Daniil Medvedev's tennis gear, check out my affiliates Tennis Warehouse, Tennis Warehouse Europe or Tennis Only (AUS). If you buy anything through my links, Tennisnerd gets a small commission. DS.
What does this mean for the 2021 season?
We have now wrapped up this short and weird 2020 season. Let's hope that pro tennis in 2021 is a bit more back to "normal" but at the time of writing it's not even certain that we will get the Australian Open in January. Due to the hardcore conservative stance on Covid from the Australian government, they might not allow players to travel there in time for the tournament to be held. This means we might be looking at a postponed Australian Open moved to March or April, similar to what happened with the French Open this year.
That would be a sad state of affairs of course, but the tricky thing with this situation is that all governments seem to handle it slightly differently. We're still treading unknown waters and it's difficult certain approaches when we don't know the results yet. Personally, I'd rather watch Grand Slam tennis without crowds in January than have the all tennis calendar reshuffled again (what happens to Indian Wells and Miami Masters if they postpone the Australian Open?). But it might even be possible that we get no Australian Open whatsoever! The actions of the coming days will be critical. Keep your eyes on the situation at the official Australian Open website.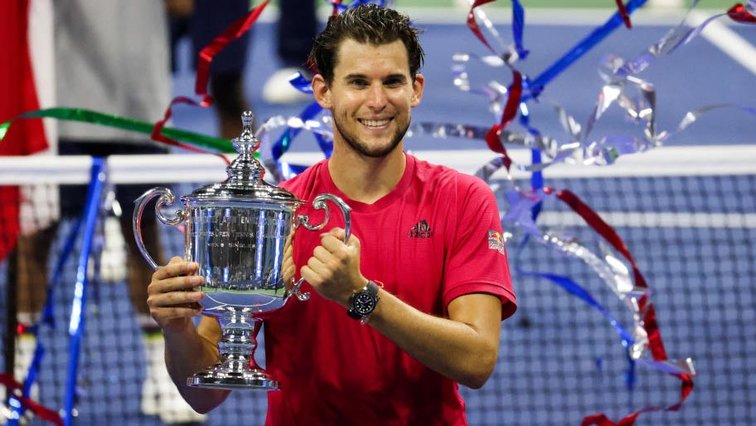 When it comes to any ATP 2021 tennis season predictions, I believe we will see a bigger crowd of players seriously competing for the slams. The domination of the big three seems to be over and the generation shift has started. Rafa might still win the French and Novak the Australian Open and Federer will for sure be a major threat at Wimbledon, but I think it's a possibility that players like Medvedev, Thiem, Zverev, and Tsitsipas also wins a slam. The group might not extend beyond that for now, but I think those four players have shown that they can beat the big three also at the biggest stages. I would think that Thiem and Medvedev are a bit more dangerous at the slams than Zverev and Tsitispas, but we will see who works on what in the off-season and gets going positively in 2021.
What do you think about tennis in 2021?