Emil Ruusuvuori is another young player to watch. Yesterday he defeated Alexander Zverev at the Miami Open 1-6, 6-3, 6-1.
Emil Ruusuvuori is now up next against another young player to watch: Mikael Ymer (who upset Bashilashvili). We're seeing more and more young players making big results in 2021, perhaps the tides are changing a bit?
"I don't even know myself [how I turned this match around]," Ruusuvuori said in his on-court interview. "I wasn't feeling very comfortable in the first set and I was making a lot of unforced errors. But slowly in the second I was starting to feel a bit better…
"Of course, it's one of the biggest wins in my career so it feels good."
Emil Ruusovuori's Racquet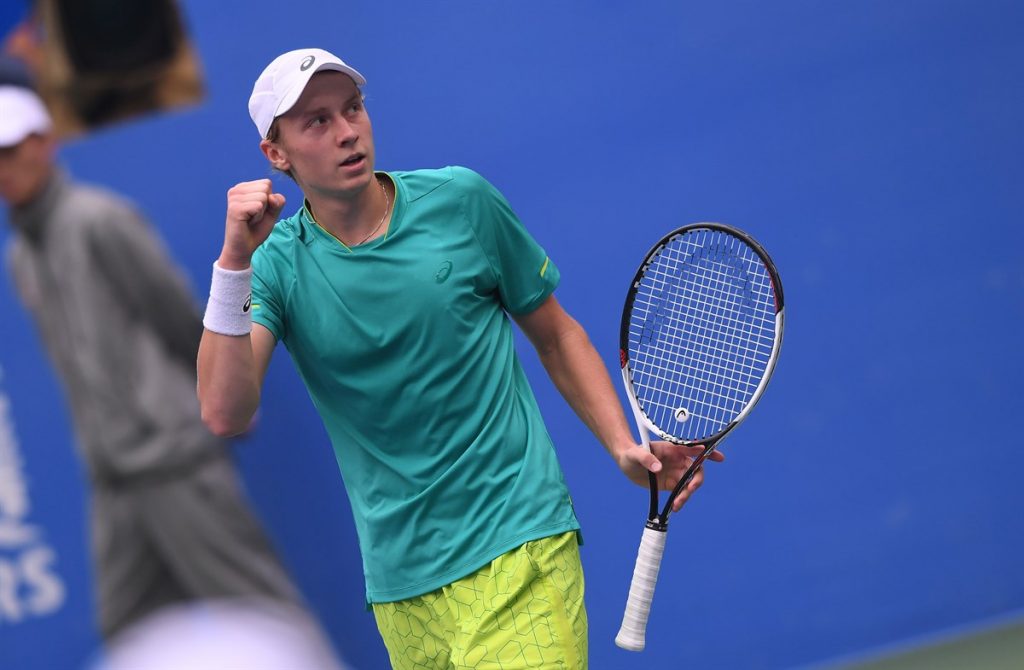 One of the resident HEAD experts on the Tennis Warehouse forums, Dr325i, says that Ruusuvuori's racquet is similar to Jannik Sinner's, a HEAD pro stock TGT301.4. based on the HEAD Speed Touch MP. Ruusuvuori's racquet is customized up to an unstrung swing weight of 315 with lead tape at 3 and 9. I'm not sure about the weight and balance, but keep checking the forum thread if you're curious. I will also update this post if I get an update from a pro stringer with more specs and strings.
It's interesting that the Speed Touch mold is doing so well among big hitters on the tour like Sinner and Ruusuvuori.
Ruusuvuori's game style is quite similar to Sinner's in a way that they both generate seemingly effortless power of both wings. But as you might have seen, Nick Kyrgios is not impressed by this style of tennis.
How far can Ruusuvuori take his game? Since there are so many good players launching themselves onto the scene in recent months, it's hard to say. It all depends on how they can transform their games and mental ability to the biggest stages in tennis.