The qualifying stages of the Challenger tournaments in Todi and Prague are done. So let's see some tennis to look forward to today.
First off, we can start by mentioning last week's winners of the WTA tour, Simona Halep in Prague and Jennifer Brady in Lexington. It was a solid start to the tour resumption by Halep, who won her last tournament before shutdown and the first one after it. She is definitely one of the most solid performers on the WTA Tour. You can read about her title win on the WTA tour website. With Barty, Andreescu, and Svitolina not taking part in the US Open, I think Halep is the strong favorite.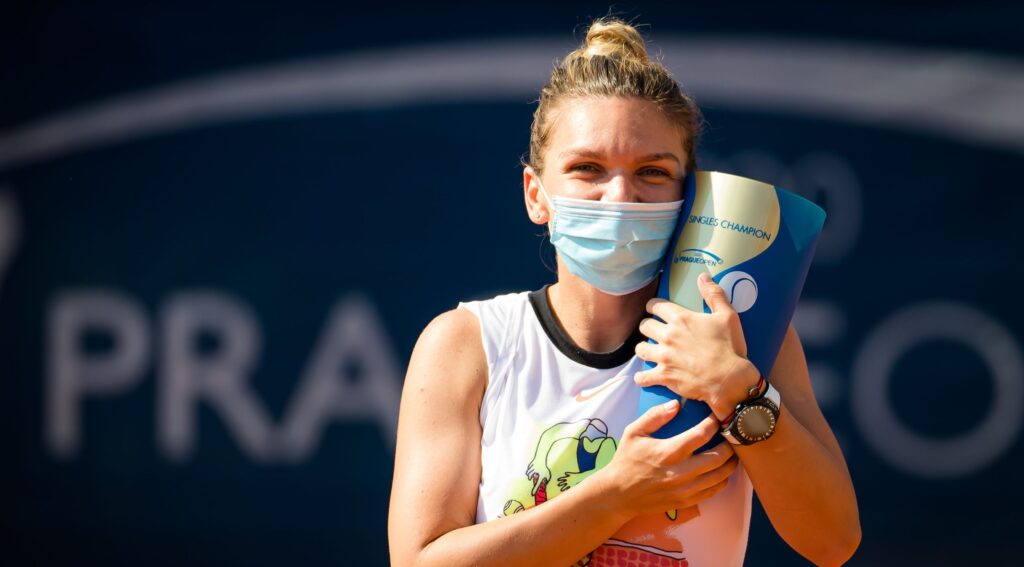 In Lexington, most eyes were on Serena Williams and how she would do in her first tournament back. After defeating her big sister, she was upset in the quarter-finals by Shelby Rogers. Serena is on the hunt for grand slam 24, but obviously has some work to do before the US Open starts. There was a comment here by Hans about her racquet. Is still she struggling to find the right specs?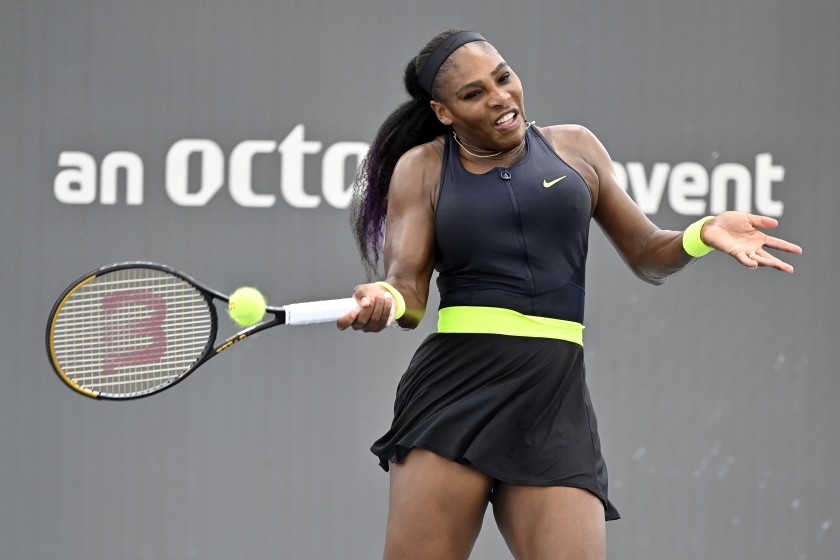 I don't know. I talked about Serena's new racquet specs in this post, but I'm not sure whether she's done any changes. The paint is gold and black and pretty much looks like an old k-Factor Blade from a distance. If you know anything about the updated specs or whether she's still struggling, let us know in the comments below.
Tennis to look forward to today – Prague Open
Today we have some exciting action on the men's Challenger tour. You can stream it for free on the official website, read more about it in this post.
Stan Wawrinka plays his first tournament after the break and he joins a very strong field for the Prague challenger. These are today's matches in Prague: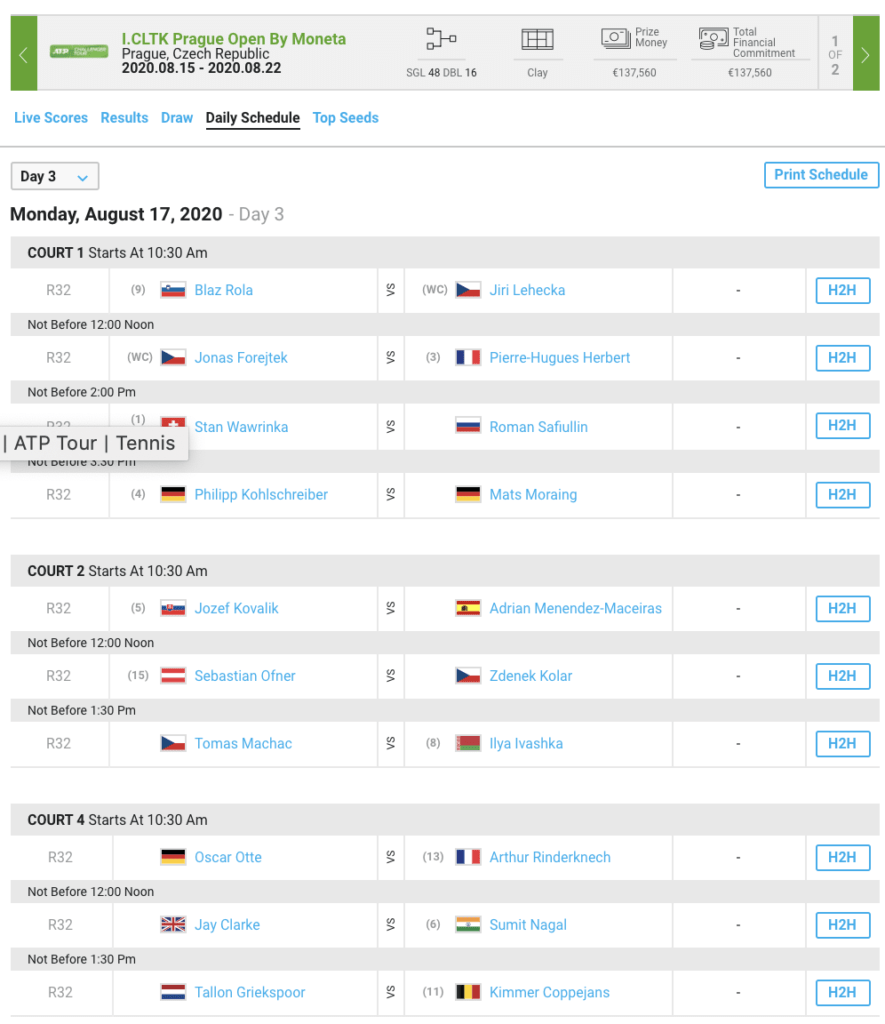 Quite a few interesting matches! Forejtek is a huge talent, mostly famous for being the kid who popularized the wooden spoon training tool. Can he get started well today? The odds say that Hugues-Herbert is the slight favorite, but clay is not the Frenchman's favorite surface. I would predict an "upset" is on the cards here.
Wawrinka is the overwhelming favorite against a player I've not seen before, Safiullin. He is ranked #178 in the world, 23 years of age, and the same height (1.85) as Federer and Nadal (pointless comment of the day). He has won a Challenger title before so he is now a "newbie". I would guess pretty much "anything can happen" in Covid-tennis, but Wawrinka losing on clay against a player outside the top 100? I don't think so.
Kohlschreiber (with that beautiful top-spin heavy one-handed backhand) is playing against countryman Mats Moraing, a tall (1.98 cm) lefty with a ranking of #263. "Kohli" loves the clay and should not have an issue here.
Tennis to look forward to today – Challenger Tour in Todi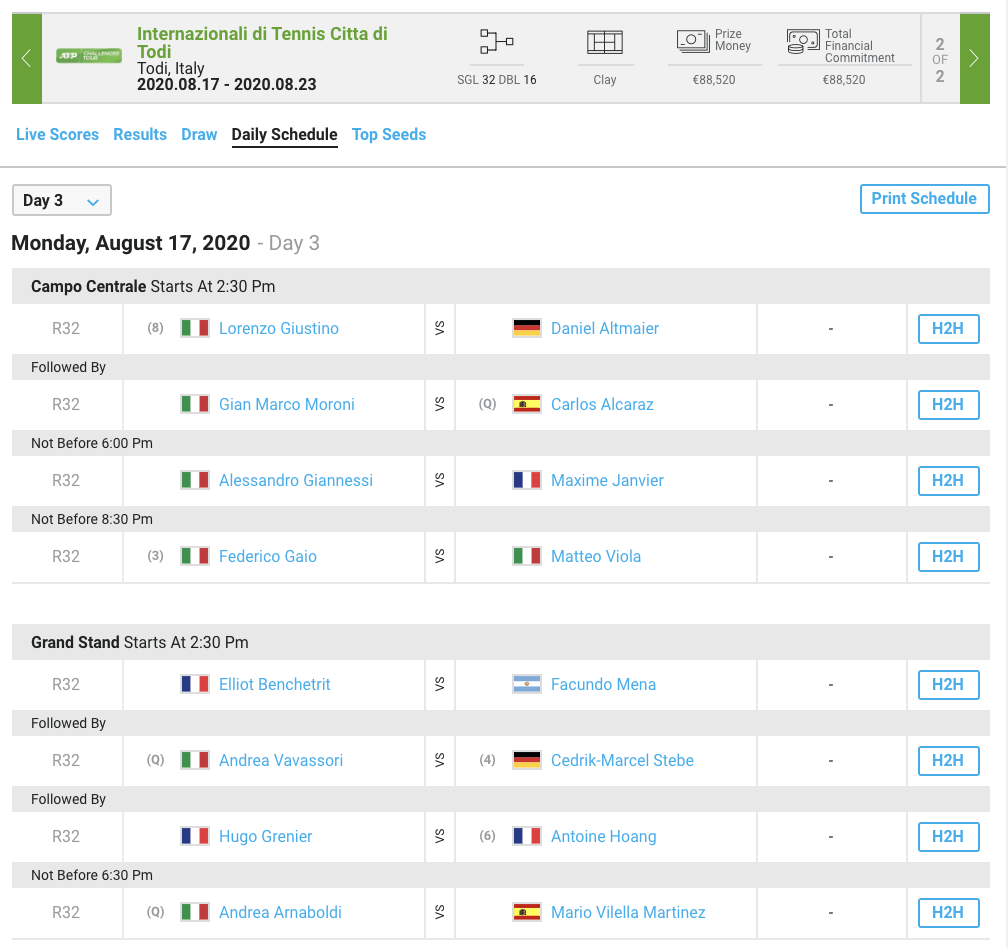 In Todi, we see a strong Italian starting field. I'm particularly interested in the much-hyped Carlos Alcaraz (pictured above), described by some as a mix between Nadal and Federer. Carlos Alcaraz Garfia (sounds like how a non-Spanish speaker would spell the lispy "Garcia") is coached by Juan Carlos Ferrero and is only 16 years old! So I'm sure there is a lot of potential there. I hope that the relationship works better than the one between Ferrero and Zverev.
Zverev's new coach – David Ferrer!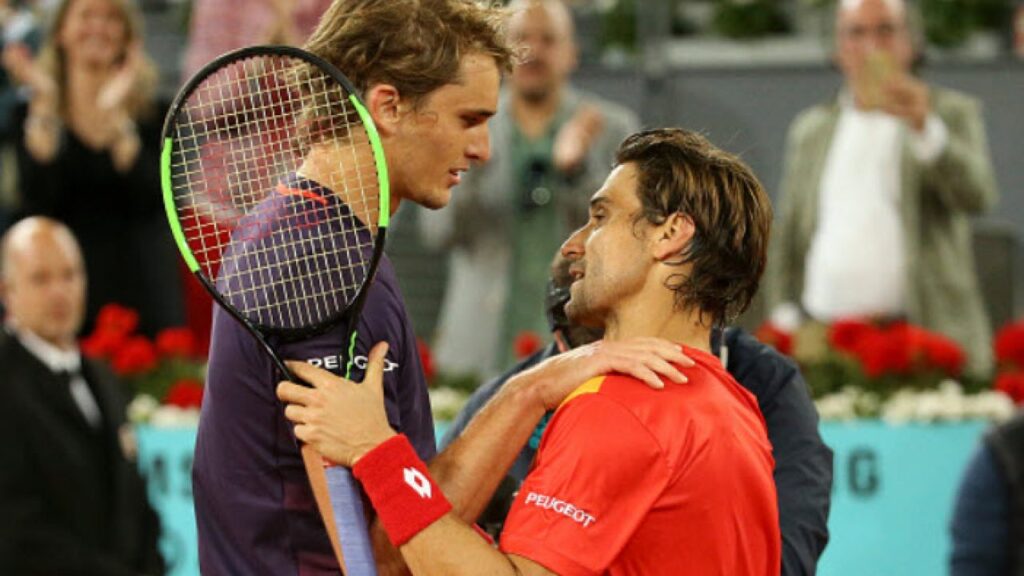 Talking about Zverev and Spaniards…he has a new coach in David Ferrer. Interesting collaboration! One player with huge potential who seems to self-sabotage and one player who perhaps didn't have the most talent, but made the most of it. Ferrer is an inspiration for his work ethic and fighting spirit. Zverev has a lot of work to do in those departments. It will be fascinating to see how this partnership will work out.
Will Zverev listen to David? Let me know in the comments below.