When the virus with a big V (or C) is still pretty much everywhere in Europe, the Australian Open allows crowds of 30 000 per day.
If you're in Europe, this sounds crazy, but the state of Victoria has not recorded a single case of COVID in the community for 24 days, which does seem like a monumental victory at the moment. Most people were excited to see 1000 visitors per day at the delayed French Open last year, but the Australian Open allows crowds of 30 000 per day, which will make it seem like 2020 never happened. The heavy restrictions and lockdowns down under (and all the sacrifices people have been making there) are suddenly bearing some fruit (for tennis lovers at least).
Tennis Australia CEO Craig Tiley has said that he expects ticket sales to pick up after the official announcement of allowing half of the crowds of a normal year.
"It will be the most significant international event with crowds that the world has seen for many, many months," said Martin Pakula, Victoria's Minister for Sport.
Heavy tennis schedule for the coming weeks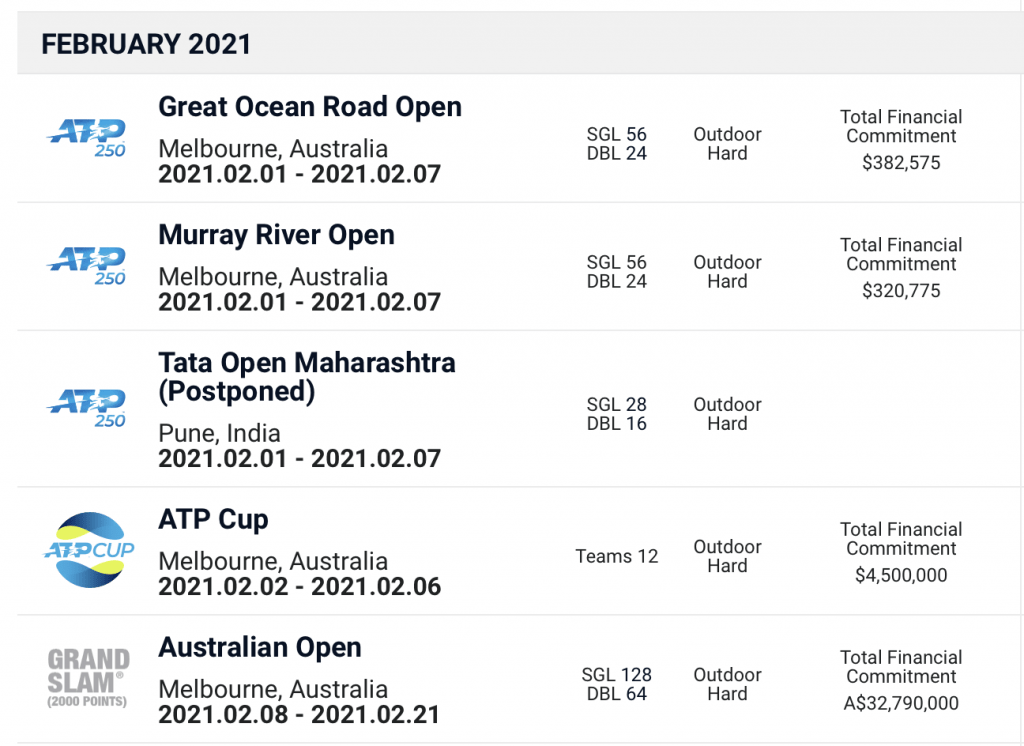 Tennis is back again! Besides the Australian Open, we will see the ATP Cup between Feb 2nd and 6th and two ATP/WTA tournaments called the Great Ocean Road Open and the Murray River Open between the 1st to 7th of February. The Australian Open starts on the 8th and runs to the 21st.
The Great Ocean Road Open
The draws of the two opens in Melbourne are highly competitive. Have a look at the Great Ocean Road Open draw here (in pdf).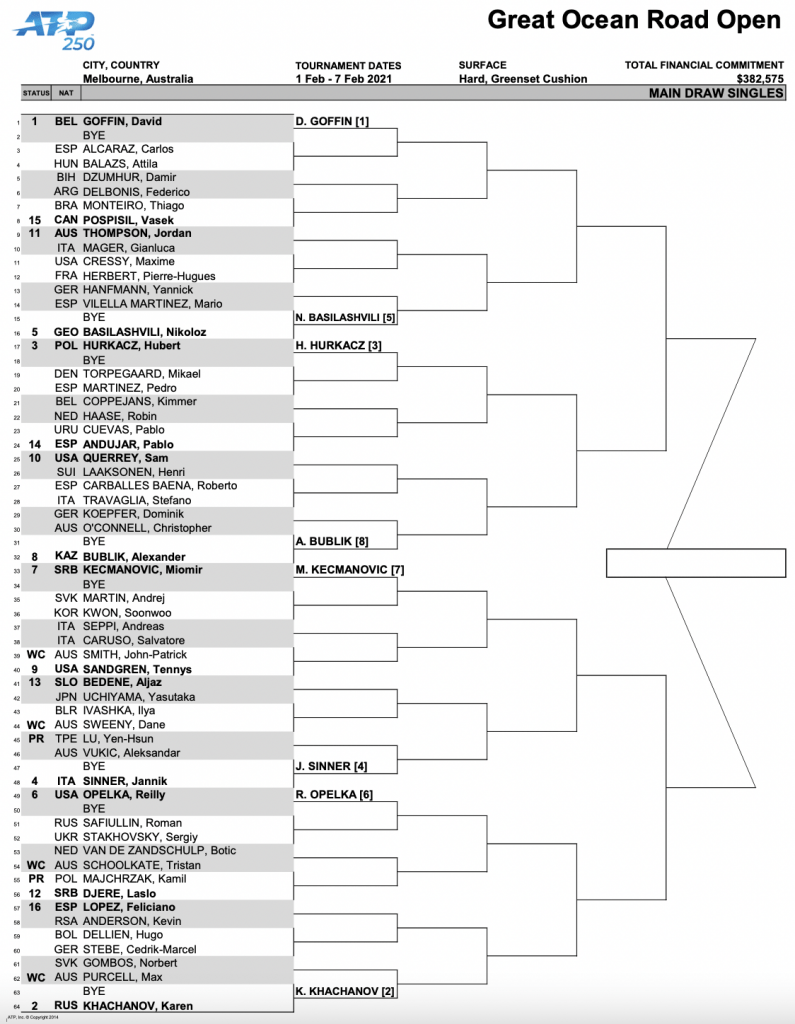 It's hard to make any predictions when you haven't seen tennis in a while. I'm just excited to be able to see top-level tennis at all!
The Murray River Open
Check out the draw for the Murray River Open here (in pdf). There are some interesting players to note in the Murray River Open. Thanasi Kokkinakis is back after a long injury time-out and we get to see his buddy Nick Kyrgios playing for the first time in a year!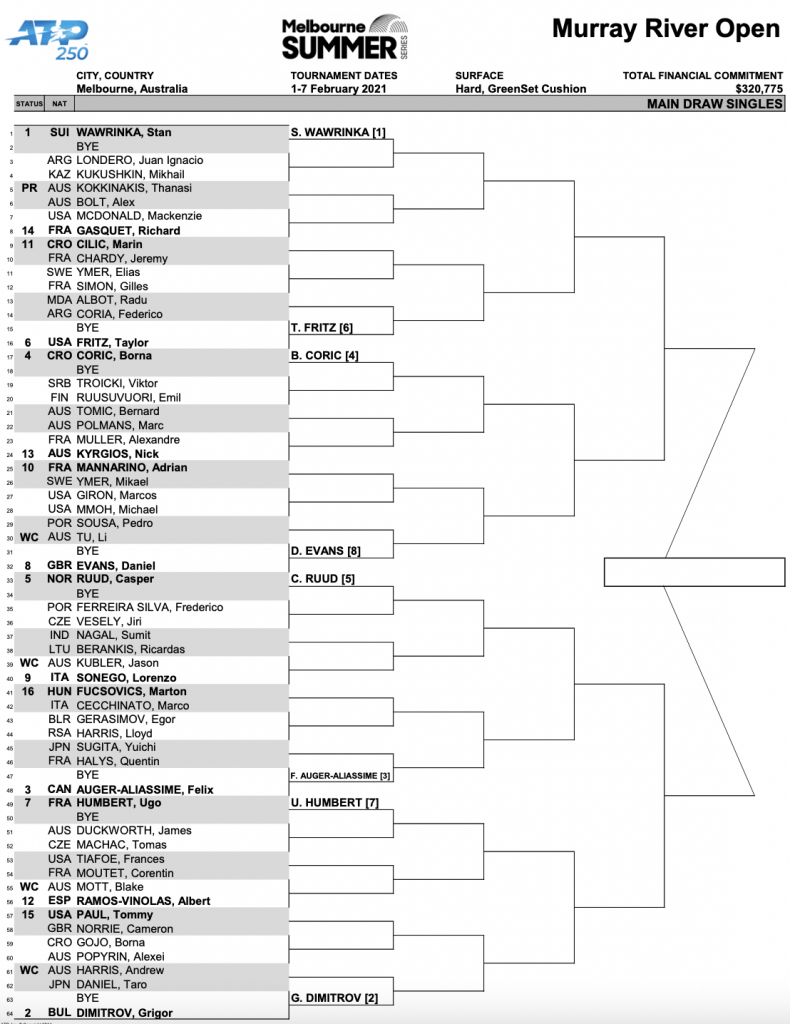 ATP Cup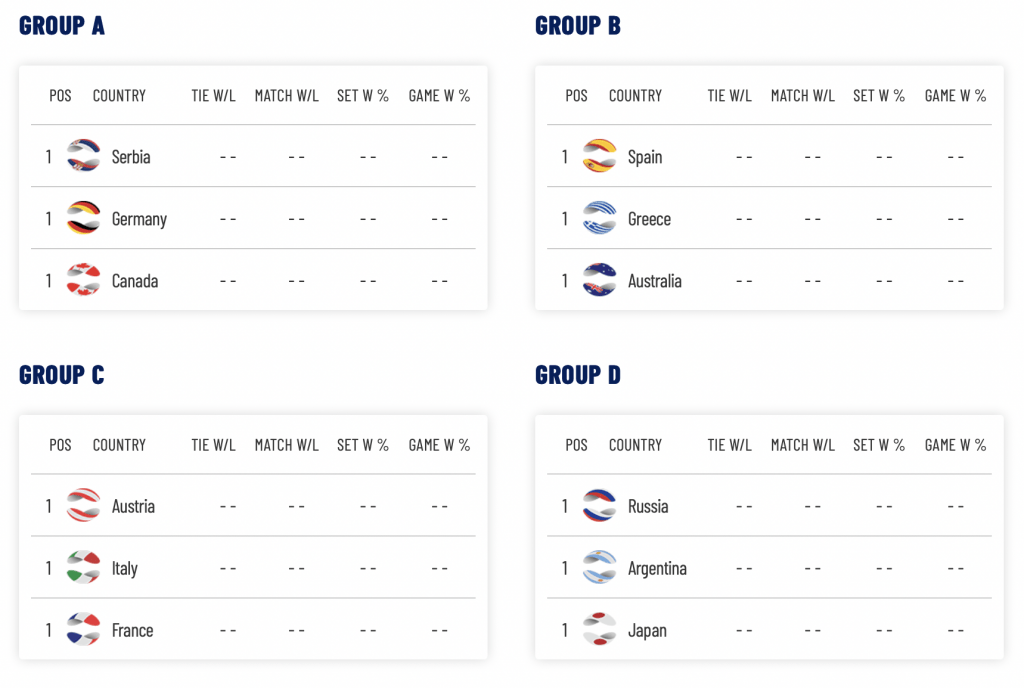 The ATP Cup is the most star-studded of the events leading up to the Australian Open. The groups of the second edition of this team tournament are set.
You can find the schedules for days 1-4 of the ATP Cup here. See day 1 below including players like Novak Djokovic, Dominic Thiem, Rafael Nadal, and Daniil Medvedev.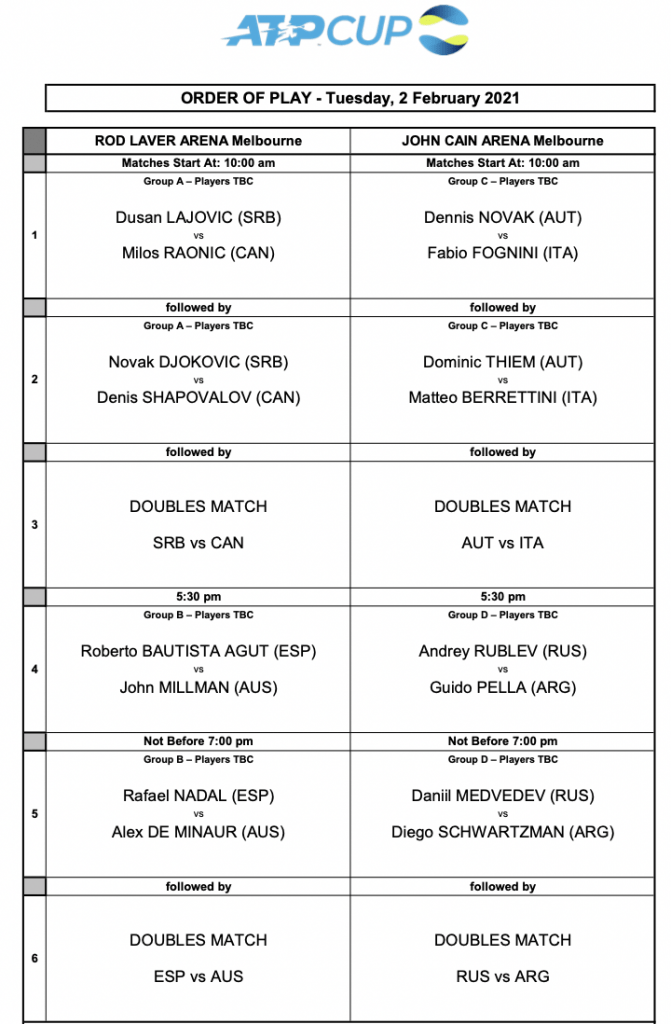 Lots of tennis to look forward to!
There are lots of tennis to look forward to. Who do you think will perform well in the upcoming Australian Summer Series tournaments? And what team wins the ATP Cup?