The action is heating up with some five-setters! Did you watch the next-gen battle it out at the US Open last night?
The matches I am talking about were the Coric vs Tsitsipas five-setter (that has just finished at the time of writing) and the match between Fritz and Shapovalov. Both were real see-saw contests with some great shot-making and a lot of nerves. In the end, Shapovalov and Coric prevailed, despite both being down and out at a point in the match. Coric saved six match points in the fourth set and Shapovalov came back from 2-1 in sets and a break in the fourth. After complaining a bit about looking for new players to watch in my recent post, I was happy to see the next-gen battle it out at the US Open.
Coric said after winning the match 6-7(2), 6-4, 4-6, 7-5, 7-6(4)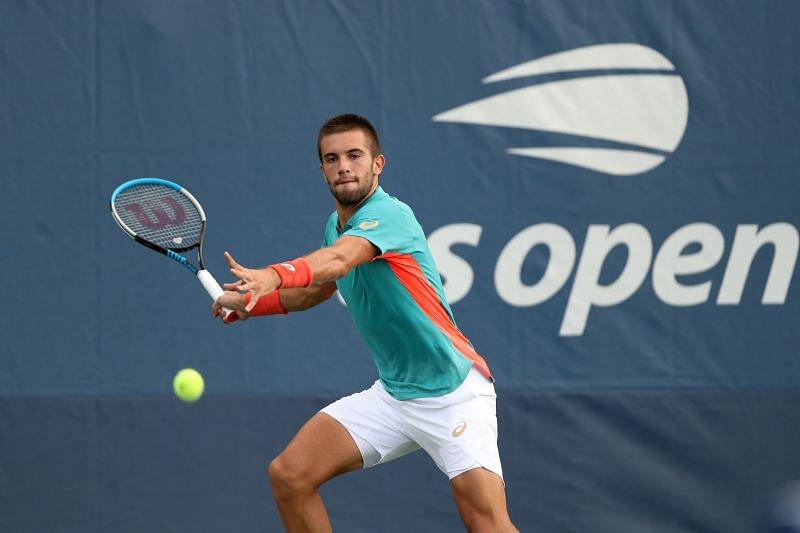 "I have to be honest and say that I was really lucky. I made some unbelievable returns and I was a little bit lucky at the end." "In the fifth-set tie-break, I knew it was not going to be easy for him, so I tried to just keep the ball in the court and make him play as many balls as possible.
"In the third and fourth set, he was playing unbelievable tennis and I felt like I had no chance."
A telling stat in the match was that Tsitsipas only hit one double fault across 29 service games, but hit two in the final-set tie-break.
Shapovalov defeated Fritz 3-6, 6-3, 4-6, 7-6(5), 6-2
Fritz was, like Tsitsipas, very close to the finish line but failed to close it out. The American won 80 percent of his first-service points and came within two points of victory, but tightened up when serving for the match at 5-3 in the fourth set.
Shapovalov commented after the match:
He was playing incredibly well today and I think we both deserved to win." "It was great tennis and I think I just got a little bit lucky. I stayed with him in the fourth set, when he was in control, and I saw him get a little bit tight. I tried to make him play as much as possible, then I got a little bit lucky on the set point and read it correctly to hit a good forehand. I figured I needed to make a change for the fifth set, and I picked up my intensity and level."
Other match results from the round of 32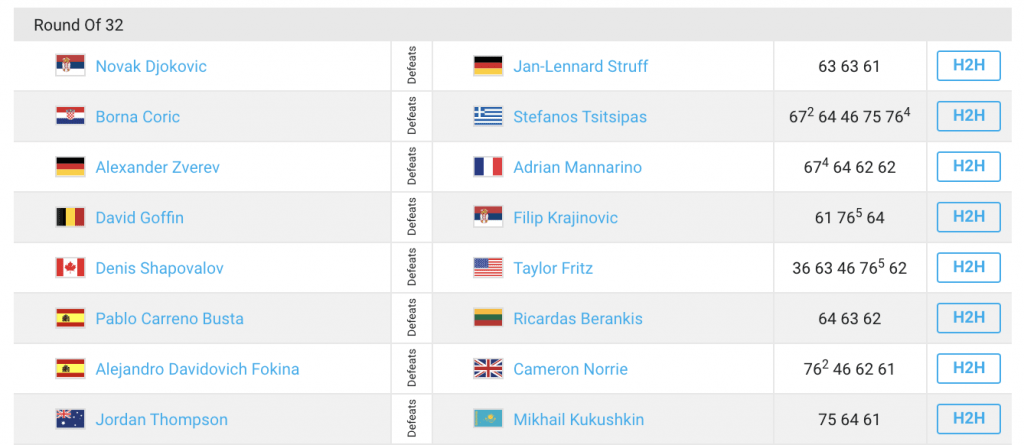 It's obviously still very difficult to see who is going to beat Djokovic. The only players who can do it left in the draw (in my opinion) are Zverev, Thiem, and Medvedev.
What do you think of the remainder of the men's US Open?