I am staying disciplined with my Wimbledon Predictions, here is my daily vlog number 6 for Wimbledon 2021 featuring results and predictions.
My Wimbledon predictions have thus far gone really well. I haven't checked the exact stats, but I don't think I've had a tournament before where I've been this right down to the set about the match results. But now that I've said that, I've probably jinxed it! 😉
Day 6 of Wimbledon 2021 was highly entertaining. The lowlight was Kyrgios's retirement due to injury against Aliassime, but otherwise, the day was packed with solid entertainment and great tennis.
Wimbledon 2021 Day 6 – Results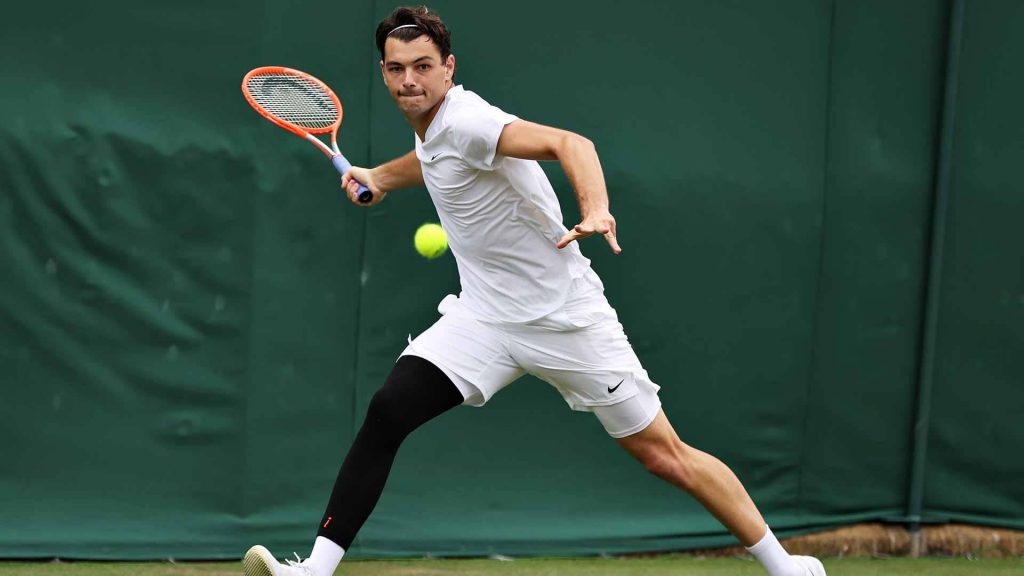 As predicted, Federer beat Norrie, but he had to work hard. The first set was straightforward, possibly because Norrie was a bit nervous, but then they got into a good groove of grass-court tennis. Norrie got the third set, but then Federer was clutch and served really well for the entire match. He said afterward that he feels good and that he's back in form. That's a dangerous statement for the rest of the field.
Zverev outfought Fritz in a tough match. Always a joy to watch Fritz's clean forehand but otherwise it was pretty much baseline hard court tennis.
Medvedev fought back from a two-set deficit where Cilic dominated with his deadly forehand/serve combo. But then the Russian got an early break in each remaining set and in a Djokovic-style performance, he seemingly cruised to the win.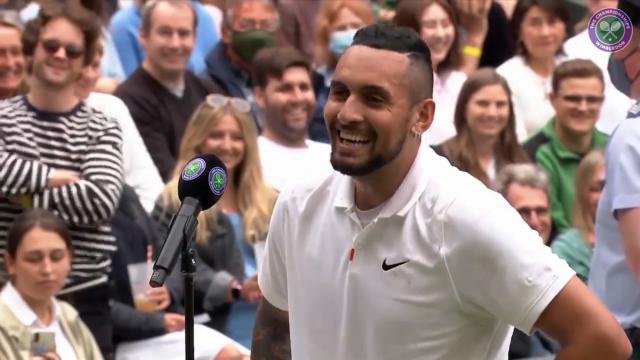 Kyrgios played well at first but did something to his arm and had to retire against Auger-Aliassime. Say what you will about Kyrgios, but he gave a pretty classy and funny speech at the end. The guy is entertaining so let's hope we see him more soon and with some better preparation and conditioning. He looked a little heavy this Wimbledon.
The other matches went as predicted. Except that I thought Thompson would defeat Ivashka. But instead, Ivashka dominated 6-4 6-4 6-4.
Sonego beat Duckworth convincingly, Berrettini defeated Bedene without trouble and Hurkacz had it surprisingly easy against Bublik.
Wimbledon Predictions for round 4
Shapovalov vs Bautista Agut – first time they play. Attack vs Defense. I prefer the attacking style and Shapovalov was so good against Murray that I hope and believe he will do it again. Four sets to El Shapo.
Auger Aliassime vs Zverev – toughest match to predict for me. In my eyes Zverev has become this super-solid competitor who doesn't lose to weaker players, so I will say Zverev in five sets.
Hurkacz vs Medvedev – Hurkacz was great against Bublik, but Medvedev is there to fight for the title. Medvedev in four sets.
Khachanov vs Korda – how far can the Korda story go? He has moved up close to 200 spots in the rankings in one year. He is seemingly nerve-free and he comes from a family of competitors. I am going to go for Korda in 5. Khachanov's nerves have a tendency to betray him when the going gets tough.
Fucsovics vs Rublev – Rublev has won his last four matches against Fucsovics so I'm sure the Hungarian is not too happy about this pairing. Rublev is pretty much better at everything Fucsovics throws at him so I will predict Rublev in straight sets.
Berrettini vs Ivashka – Ivashka has made a fast rise in the rankings and beaten some good players on the way there. Very solid from the back of the court, good serve, an all-court player who can handle all surfaces well. Not an easy match for Berrettini, but I think the Italian will outpower the Belarussian in the end. Berrettini in 4 sets.
Djokovic vs Garin – Djokovic did not need a good draw, but he got one. Garin on grass should be much of a test for the 19-time Grand Slam winner. Djokovic in three.
Federer vs Sonego – In a contrast to Djokovic's draw, Federer's draw is a bit tougher. He now plays dangerous Italian Sonego. He is an unpredictable player with some unorthodox shots and good power. This will be another test for Federer, but the Swiss seems to have found his stride, so I think he will win in four sets.
Ladies' Wimbledon Top Round 4 Matches to Watch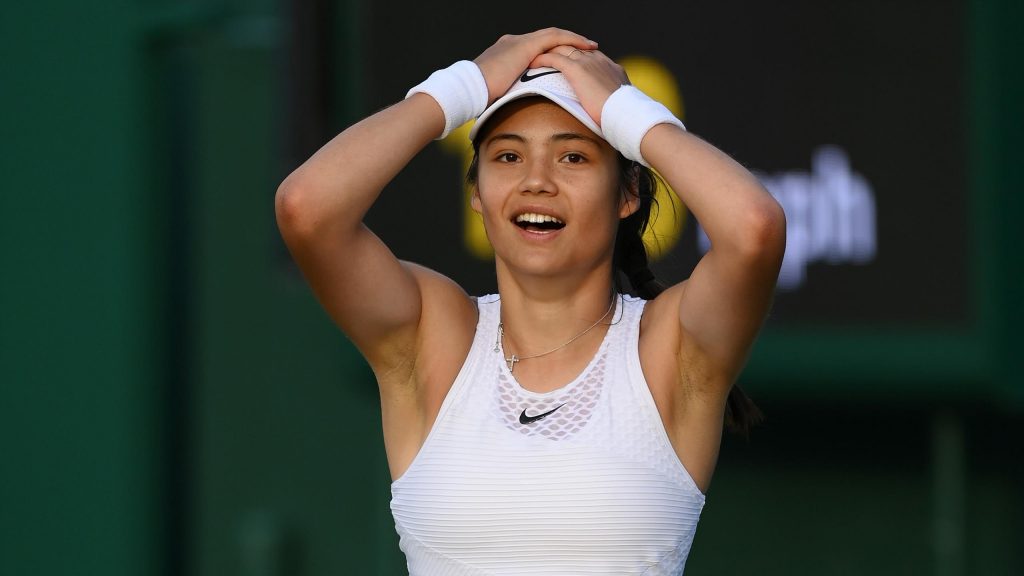 Barty vs Krejcikova – Barty is the favorite to win Wimbledon, but Krejcikova is running on high confidence after her Roland Garros title. Maybe an upset? I think Barty in the end though.
Gauff vs Kerber – Youthful energy vs Experience. Kerber has won Wimbledon before, but I still think Gauff takes it in three.
Raducanu vs Tomljanovic – 330-ranked Raducanu has shocked the Wimbledon crowd with her shot-making. But Tomjlanovic is not an easy opponent. I think Tomljanovic in three.
Swiatek vs Jabeur – A battle of firepower vs finesse. Swiatek is a force when she is on her game and she lost just one game in the previous match. I think she will win in straight sets despite a Jabeur highlight reel.
What are your thoughts and predictions of Wimbledon Manic Monday?