19-year-old, #335-ranked Juan Manuel Cerundolo wins his ATP debut tournament in Cordoba after qualifying. And his brother is pretty good too!
Watching clay court tennis makes me miss playing on the red dirt. There is something magical about it and it's also better for my aching, aging knees. Juan Manuel Cerundolo doesn't have that problem. He is 19 years old, ranked 335 and the fifth-lowest ranked titlist on the ATP Tour since 1990, and the lowest-ranked since No. 355 Pablo Andujar won Marrakech in 2018.
This is a quote from Cerundolo on the ATP Tour website: "It's kind of incredible. I can't believe it," Cerundolo said. "I'm so happy to [win] this tournament and [achieve] this goal that I was hoping would happen sooner or later. But I can't believe it. There's so many things in my head right now that I can't express all of them. The only thing I can say is that I'm very happy and I'm going to enjoy this night."
You can read a full interview with Juan Manuel Cerundolo here.
What racquet does Juan Manuel Cerundolo use?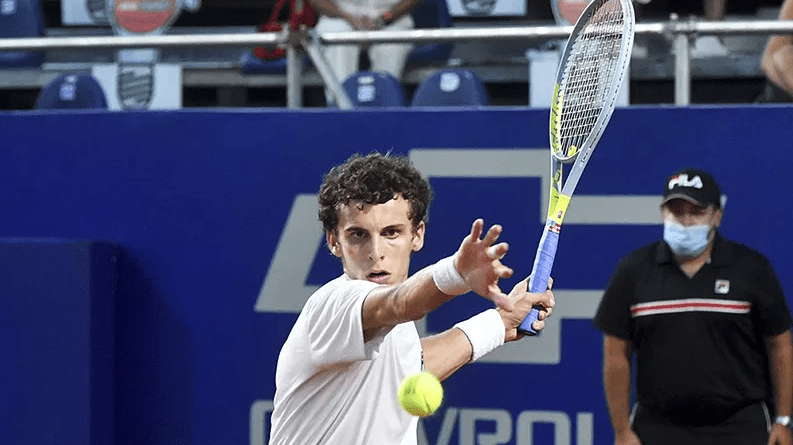 Cerundolo is one of the minority of tennis players on the tour who actually uses the racquet he endorses. He plays with an extended pro stock version of the HEAD Extreme Tour (click to read my review). The Extreme Tour was introduced last year as a new model in the Extreme line-up and has become quite popular among younger pros. It is also used by Lorenzo Musetti for example.
The Extreme Tour is an excellent frames for aggressive baseliners who want a whippy and fast-playing frame who will help them take big cuts at the ball. The 98 sq inch head size still offers good control compared to many spin-oriented racquets.
If you buy the HEAD Extreme Tour or any other racquet or item with one of our affiliates, a small commission will go to Tennisnerd (for which we are very thankful!).
Tennis Warehouse Europe, Tennis Warehouse, Tennis Only (AUS)
The big brother Francisco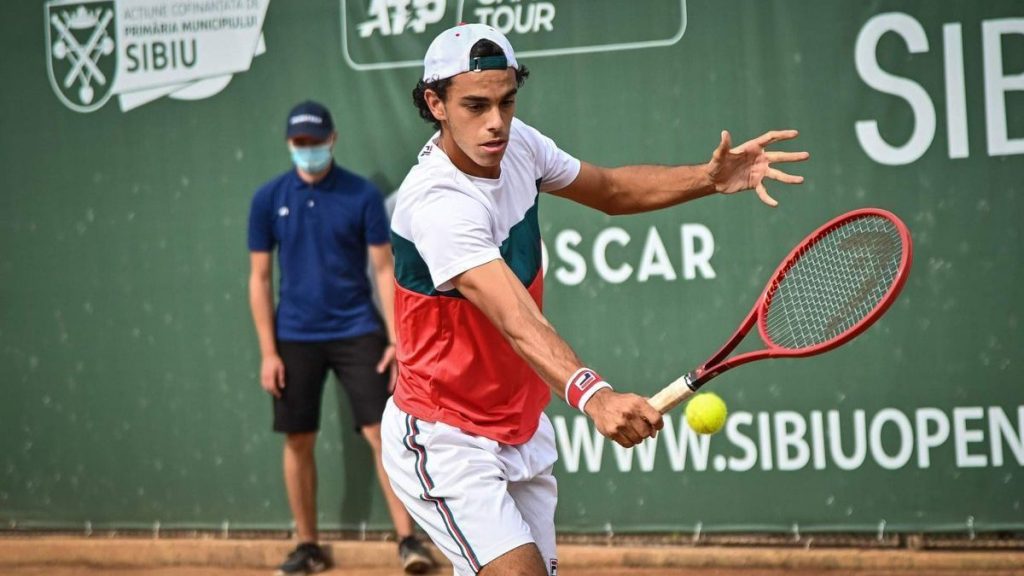 I have watched Francisco Cerundolo play before. He is right-handed, hits more through the ball (relatively flat) than his younger brother and can generate a lot of pace on the ball. He endorses the Prestige MP, but it does look like he actually uses the HEAD PT57A pro stock.
It's interesting how popular the PT57A still is on the pro tour (the HEAD Pro Tour :), I recently wrote about Aslan Karatsev's racquet, which is also a PT57A. It's a bit crazy how a 25+-year-old lives on among younger players still today!