I think pretty all tennis fans felt for Daniil Medvedev after his Australian Open final loss to Nadal. And it didn't get better after his speech: The kid who stopped dreaming.
It sounds awful. Playing for 5,5 hours in a Grand Slam final and then losing. And to add to that: the audience wanted the other guy to win. They roared at his winners and applauded your mistakes. Well, perhaps not everyone, but 90%.
The Australian Open audience was one of the more talked-about Grand Slam audiences of all time. They became famous for their Ronaldo-inspired "Suiiiiiiii" and they created a football match style atmosphere around Kyrgios' matches. It wasn't something you generally see at tennis matches. Good or bad, that's up for you to decide.
They struggled a bit with Daniil Medvedev. He is the ultimate tennis troll and has not had the easiest time with audiences over the years.
He trolled the fans and gave the middle finger during his US Open 2019 run to the final. He was defaulted in a challenger 2016 for "aggravated unsportsmanlike conduct when he questioned the impartiality of the chair umpire, because of her race.".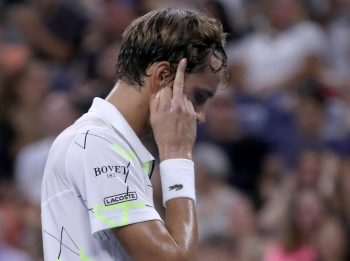 Earlier at the Australian Open, he said the audience disturbed him during his serves and called them idiots. Against Tsitsipas in the semi-finals, he exploded into a rant at the umpire for a warning. There are certainly more instances when Medvedev's relationship to the crowd has been strained to say the least.
The kid who stopped dreaming
Medvedev was visibly emotional during his post-match press conference after the Australian Open final. He started the press conference with a long, slightly incoherent story about his path to where he is today: one of the best players in the world. You can read the transcript here.
He ended with: "From now on I'm playing for myself, for my family, to provide my family, for people that trust in me, of course for all the Russians because I feel a lot of support there.
I'm going to say it like this. If there is a tournament on hard courts in Moscow, before Roland Garros or Wimbledon, I'm going to go there even if I miss the Wimbledon or Roland Garros or whatever. The kid stopped dreaming. The kid is going to play for himself. That's it. That's my story."
I think the moral of his long story was how difficult it is for him to win over the crowd and how frustrating that is. I think Novak Djokovic can relate in some way to that story. They're kind of anti-heroes that come to spoil the Rafa-Roger party.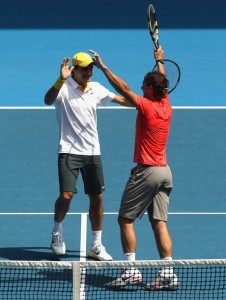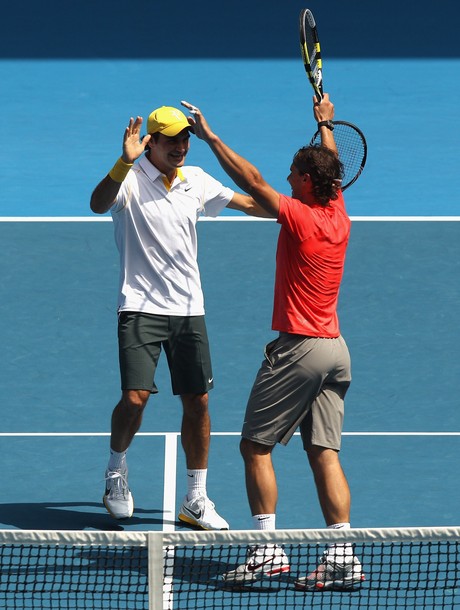 If you've been around the top tennis rankings for as long as Rafael Nadal and Roger Federer have, and played so many iconic matches, it's obvious that you build up a large share of fans. They're also iconic in their contrasting styles, rivalry, and friendship. Although you might say that they've had an easier time with the crowd than Djokovic and Medvedev, it also comes down to having less damaging drama early on.
You can change the story, but it takes time
Novak's career wasn't trouble-free from the beginning. (Nor has it been in recent times). Earlier in his rise to the top, he had a lot of matches where he gave up due to physical issues. Whether that was diet-related or something else, it was something that the crowds didn't love. Partly he came on the scene, disrupting the Rafa and Roger story, but Novak is also different in that he thrives when he's the underdog. But looking at his track record, he's had moments in his career where he's taken a more difficult and thorny route than Nadal/Federer. Like it or not, there are reasons he is not as universally loved among tennis fans. But…he has started to win them over more and more and he will certainly end his career as one (or perhaps the) of the greatest players of all time.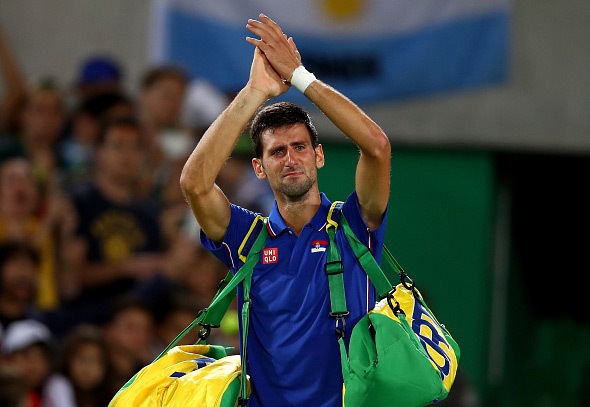 Medvedev's time will come too. It's frustrating to play against an opponent AND the crowd and at times, the crowds can be disrespectful, disruptive, and challenging to deal with. But he also has to realize that being a "tennis troll" and being brutally honest at all times, might make it a longer journey to be universally loved as a tennis hero. He has had some scuffles with crowds, umpires and players and that will rub some people off the wrong way whether he likes it or not.
Medvedev, like Djokovic, is a fantastic tennis player. He will surely be world number one in a not too distant future. But he has to accept that if he goes on rants, shows the finger to the crowds, and lets his frustration get to him, his road to a beloved tennis hero will be longer.
It's sad to hear a player say that he has stopped dreaming. I hope it was an understandably emotional reaction to the toughest loss of his career. Most tennis fans enjoy the wizardry that Medvedev provides on a tennis court. Many of us love the trolling and the dark humor, which is something fresh and different. He needs to keep working on himself and his tennis, and he will get there.
What are your thoughts on Medvedev's press conference and frustration with tennis crowds?