Since I am off tennis for a while due to tennis elbow (for the first time in my life), I wanted to write a bit about how to avoid tennis elbow.
I have been a week without tennis now and it is painful. Mostly because I can't practice the sport I love. This is why I have been researching ways to avoid tennis elbow. As always, following a fitness program, is a good way to stay healthy, but when injuries occur you need specific treatment. Although it seems fairly common, stats say that only 5% of people who suffer from tennis elbow (lateral epicondylitis) get it from tennis.
Typical symptoms of tennis elbow are:
pain on the outside of your upper forearm, just below your elbow
pain when lifting or bending your arm
pain when writing or gripping small objects – for example, when holding a pen
pain when twisting your forearm – for example, when turning a door handle or opening a jar
pain and stiffness when fully extending your arm
Things I have done to battle my tennis elbow:
I use a compression sleeve
(link to Amazon) when playing (I also use something called Babolat Strong Wrist
as I also have pain in my wrist (I am sure these are related).
I use a cooling/heating cream
to soothe the pain and relax the muscles.
I play with arm-friendly strings to reduce shock when I play.
I also play with arm friendly racquets.
I rest a lot more than usual (this is the first week without tennis in a long while).
I am going to my physio to do shock wave therapy etc.
I use a foam roller
to relax and massage the muscles.
Today I also bought a hand strengthener training set
to avoid tennis elbow in the future.
A lot of people have also recommended the Flexbar
, which I will order next.
Can you sense my desperation to get back on the tennis court?
Treatments for Tennis Elbow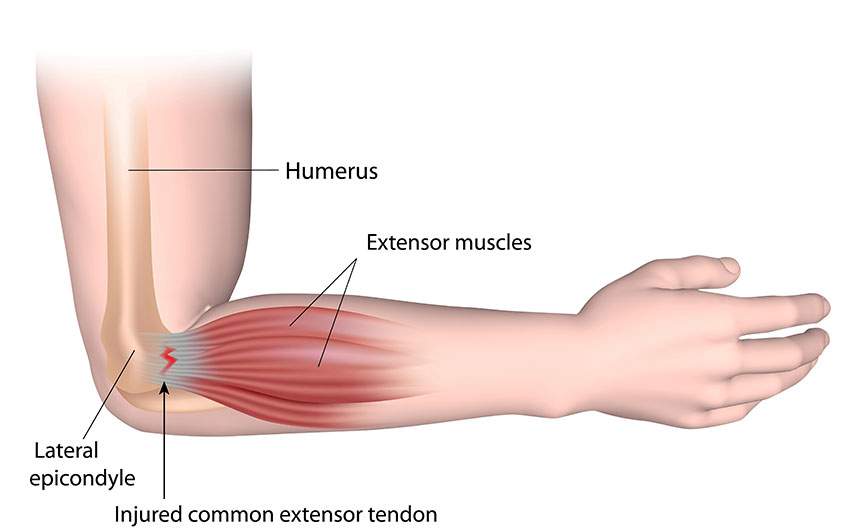 I also found a couple of interesting treatments for tennis elbow. My friend and tennis nerd writer, Henrik Wallensten, recommended the Gua-Sha technique, but I have yet to try it. I also found this exercise which made me by the hand strengthener training set. And I will try this tennis elbow trigger point massage as described in this video.
By doing all these things and resting, I hope to be back to hitting balls and testing racquets very soon!
Here is a video of me testing arm friendly strings from my most recent hitting sessions:
Have you been suffering from tennis elbow or other injuries? What have you been doing to combat and prevent them? Please share below.