Since I am struggling with wrist and elbow pain, I find this topic extra interesting. But I know I am not alone. Here are some arm friendly tennis racquets.
Tennis is sadly an injury-prone sport. Knees, elbows, wrists, and shoulders are all subjected to a lot of shocks during a tennis session. This is why it is important to prevent injuries and play with the right equipment. I am a big fan of following a strength and conditioning program (link to some good options) but playing with arm friendly tennis racquets is also important. I wrote about arm friendly strings here.
There are also ways to make your current racquet setup more arm-friendly of course, but let's get into that later.
How do I know if a racquet is arm-friendly?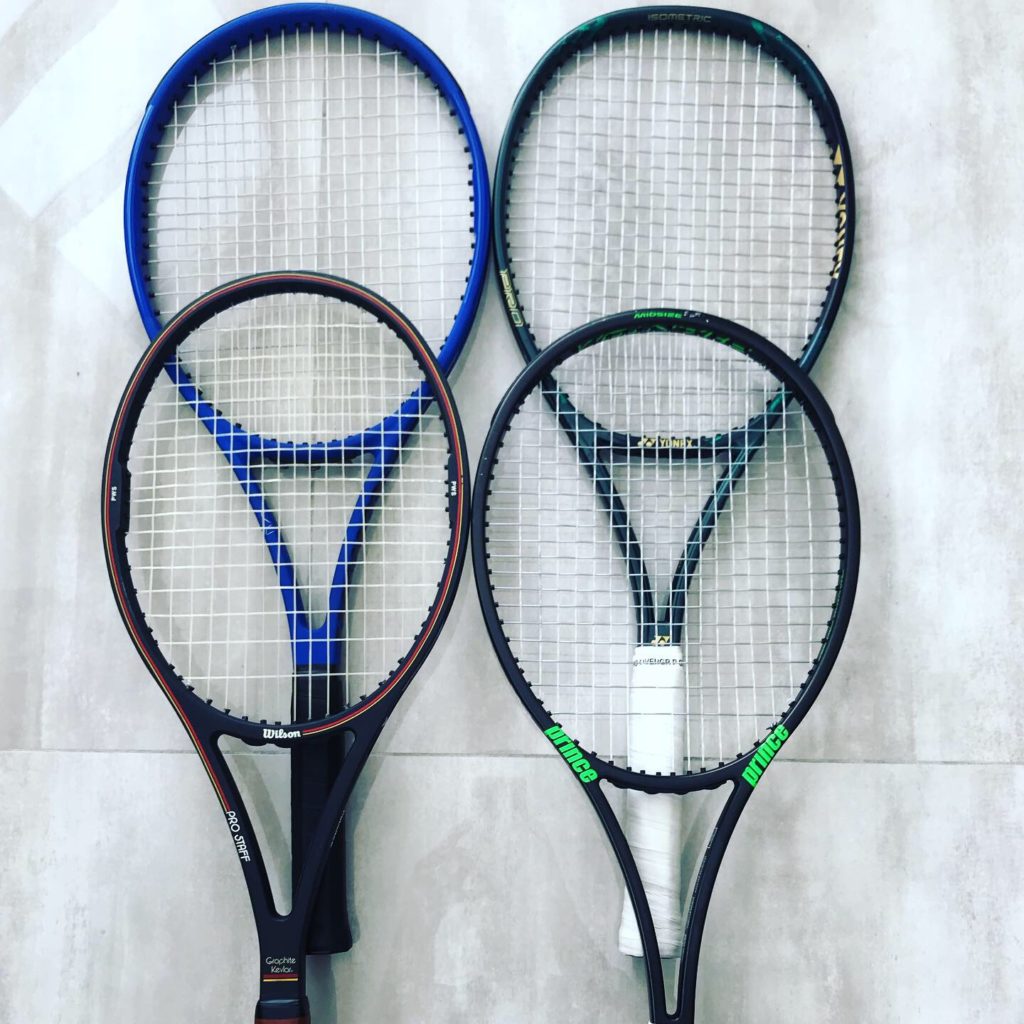 For one, you should always read the Tennisnerd racquet reviews :), but it is also good to know what factors to look for in a tennis racquet. When it comes to your racquet, arm issues usually evolve from a stiffer setup that sends a lot of vibrations through to your arm. That is why many racquets come with some form of dampening system. As long as you hit the ball in the sweet spot you are fine, but not even the pros hit the middle of the racquet all the time. And it is of course even less frequent for recreational players. That is why it is important to mitigate the shocks from off-center shots.
What do I mean by a stiffer setup? The string is, of course, really important here, but I deal with it in this post.  When it comes to your racquet, you should look at a number of things:
Things to look for in your tennis racquet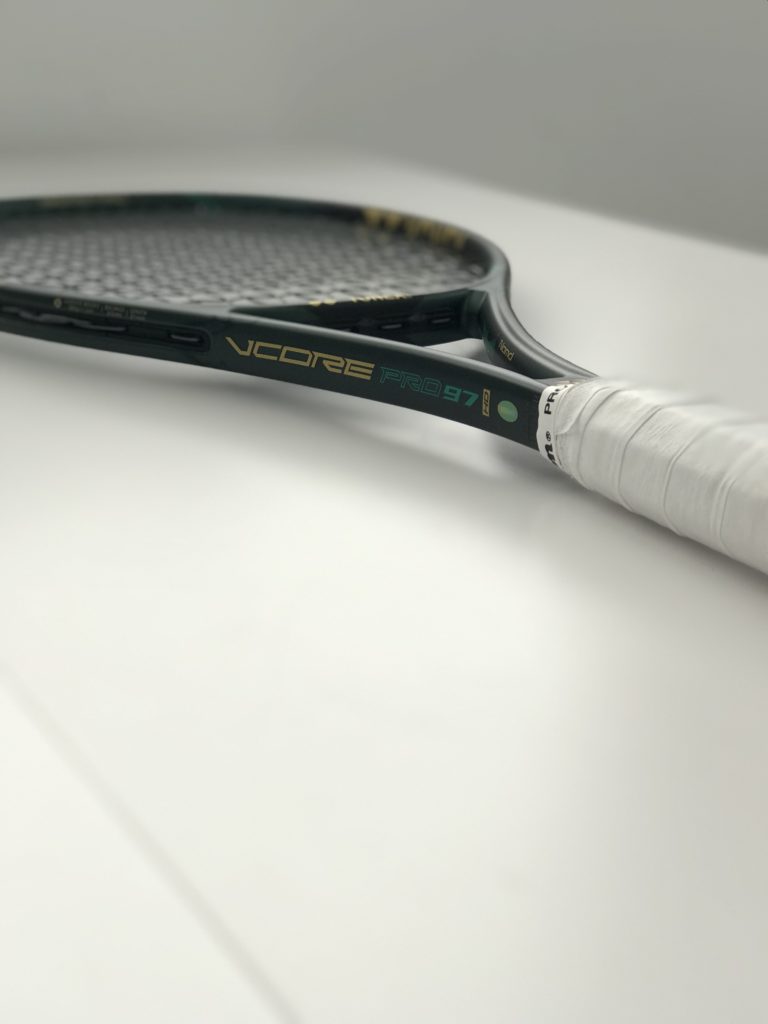 Stiffness rating. This is usually measured in RA. Everything above 65 RA strung is going to be pretty stiff. It doesn't mean you can't play with it, as that depends on the materials used inside the racquet (the so-called "layup") and the dampening tech. One general rule: the thicker the beamwidth – the higher the stiffness.
Racquet weight also plays a role here. A heavier racquet will usually offer better comfort thanks to the mass impacting the ball. This is why the Wilson Pro Staff Classic, with a stiffness rating in the 70s unstrung, still felt pretty comfortable to play with. If your racquet is light and stiff, this is not a good combination if you want to find a softer setup for your body.
Dampening tech. One of the battlefields for tennis manufacturers is finding the best dampening system to be able to create powerful, but still relatively comfortable racquets. Every year there are new technologies being released, but you won't really know how well it works until you have played with a racquet for a while.
Head size. The head size boils down to something called stringbed stiffness. A smaller head size will create less string surface and a smaller sweet spot, which means it will be easier to mishit and get more vibrations. The smaller and tighter the string bed, the stiffer it is. That is why a small, but very flexible racquet can feel stiff at times.
String pattern. This is related to the topic above, the tighter the string pattern, the higher the stringbed stiffness. This is not going to make a huge difference, but a stiff 95 sq inch racquet will likely feel stiffer than a stiff 100 sq inch racquet.
So what racquets are arm friendly today?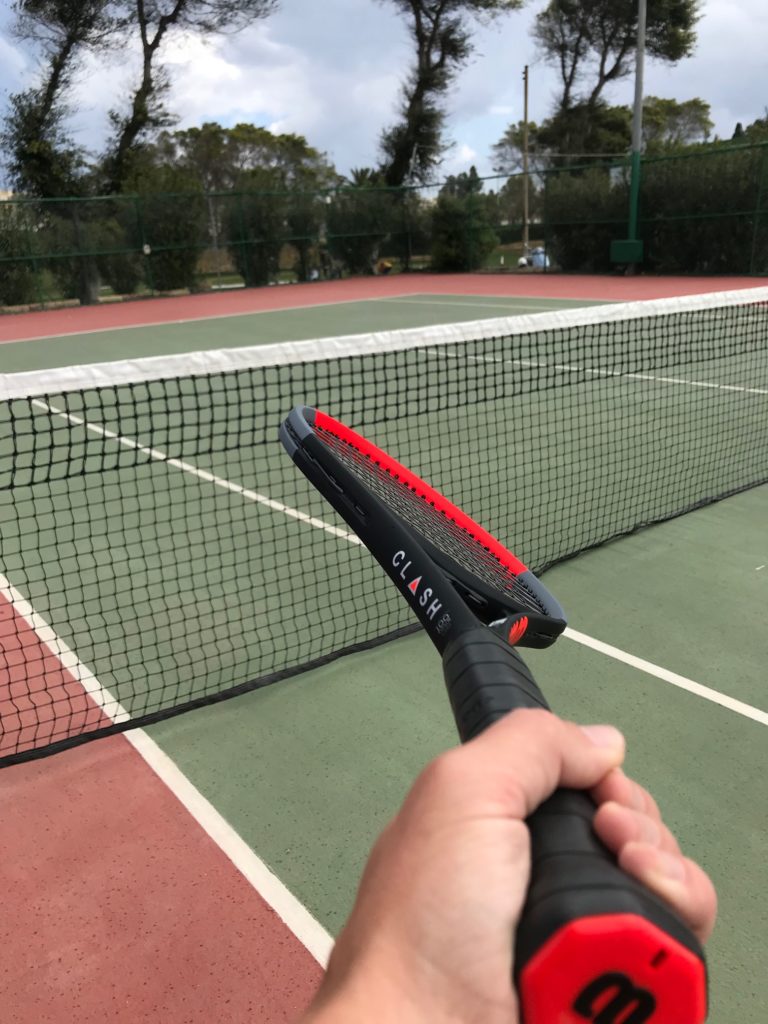 There is, luckily, a trend towards creating more arm friendly racquets. For a while, the trend was to increase the stiffness to create more power, then it was all about spin and now it has shifted again to a more classical racquet approach. This is why there is a decent choice of arm-friendly tennis racquets on the market.
Here are a few options:
Wilson Clash – The Clash line of tennis racquets break conventions a bit by creating a flexible, yet thick-beamed racquet. Thanks to its FreeFlex and StableSmart technologies it offers quite a unique feel. And it is definitely friendly to your arm. Below you can find a few reviews. You can buy the Wilson Clash racquets from Amazon
or from one of our affiliates here.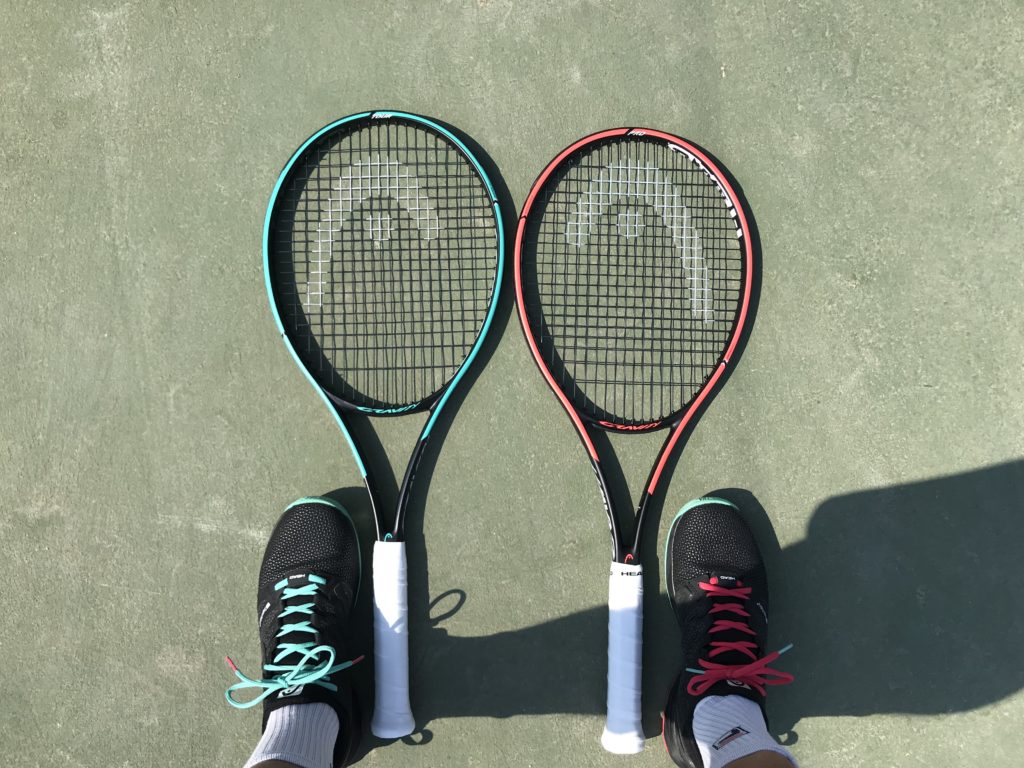 HEAD Gravity – The HEAD Gravity racquets all come with lower stiffness ratings, thin beams, and large head size. These are all factors that create an arm-friendly response. Like with the Wilson Clash series, I liked all the racquets I tested from the HEAD Gravity line. You can buy HEAD Gravity racquets from Amazon here
.
HEAD Gravity Racquets Review
HEAD Gravity MP review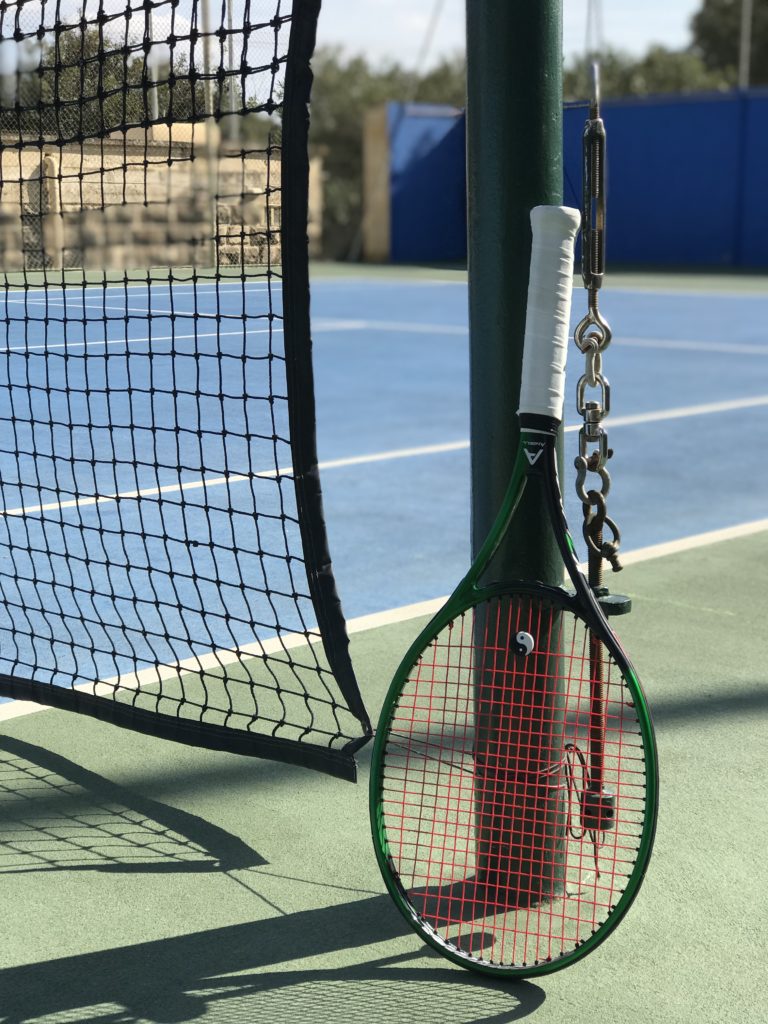 Angell K7 racquets – Pretty much all of Angell's tennis racquets are arm-friendly, but their K7 racquets really lead the way with their mix of graphite and aramid. It creates a really sweet feel despite offering a decent power level. Buy Angell racquets directly from Angell Tennis.
Angell K7 Lime racquet review
Angell K7 Red racquet review
ProKennex racquets. ProKennex are famous for their uniquely arm-friendly tech with moving particles inside the frame, shifting the mass towards the ball at all times. I haven't properly reviewed a lot of their racquets, but I have played with quite a few of them and all of them have been very comfortable. The feeling and sound of have something moving inside your racquets as you swing might take some getting used to though. Buy ProKennex from Amazon
.
These were a few examples of arm-friendly racquets. I also want to mention that many of my most recent reviews have been of racquets offering good comfort. Such as the new Wilson Blade 98 V7, the Prince Textreme Tour 310, the Tecnifibre TF40, and the Yonex VCORE Pro 97 HD. 
Summary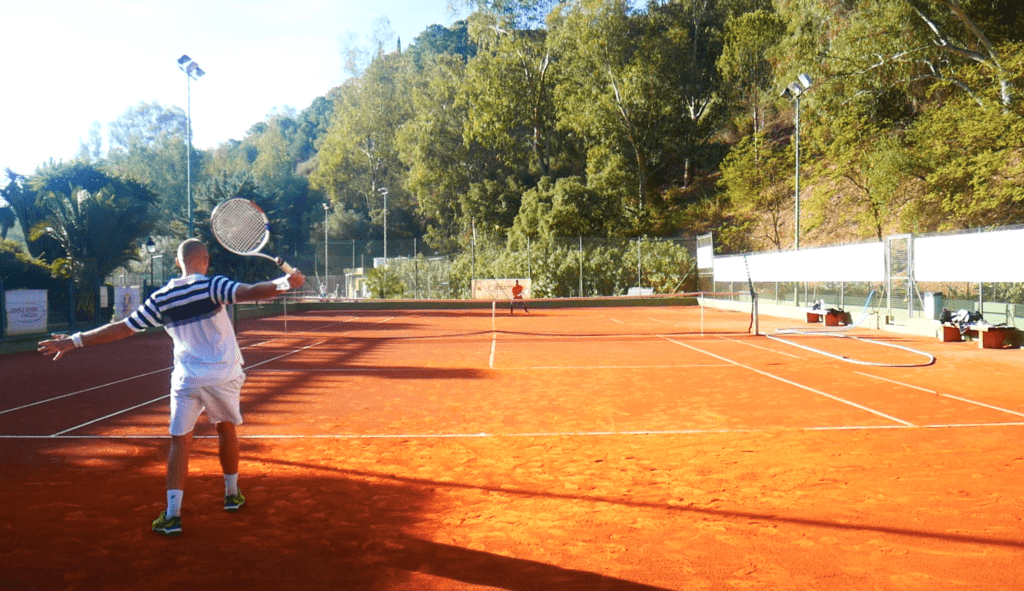 You might not have any arm problems right now and you might be happy with your current racquet setup. But it is good to keep this in mind in case any issues come up down the road. I can't stress enough how important it is to work on your fitness and your technique, but your racquet also plays a big part in the shock transferred to your body. We all want to play as much tennis as we can, (no matter what age) and injuries can really put a dampener on your existence. Especially if you are a true tennis nerd!
I hope you find this article useful. Please consider supporting Tennisnerd by buying something in our shop or becoming a patron at patreon.com/tennisnerd. There you will get content you don't get through Tennisnerd.net and also get direct chat access to ask questions about gear. I get hundreds of questions every week so I have to give priority to patrons who can contribute a bit to help Tennisnerd stay afloat. If you don't like the monthly charge of Patreon, there is also you can become a lifetime Tennisnerd VIP, which will give you the possibility to get similar content through a weekly newsletter.
What racquet are you playing with? Do you have any issues with arm-comfort? Please comment below!