The question on most tennis players minds is: "How to become a better tennis player?" This is the journey we're all on. And I want to argue that it's a really fun and fulfilling one.
But the question of "How to become a better tennis player" is not really answered with a new racquet or a new setup or new strings (although that's of course a fun and important part too) but instead by working on the different areas of your game. One way is to do drills with a practice partner another is to work with a coach and get some good advice on how to become a better tennis player. Sometimes a small tip can make a big difference.
Going to a coach is money well spent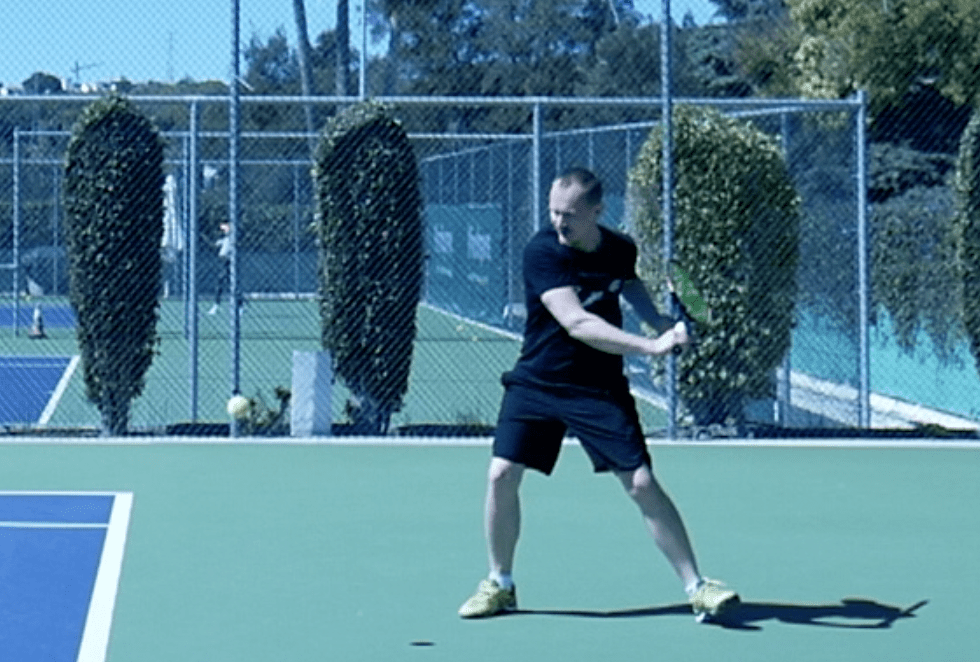 I haven't gone to a coach in a long time and focused on playing matches and just hitting to build rhythm and consistency. But with all the racquets I change with due to my frequent racquet reviews, I've felt that parts my game has gone all over the place. During a week in Marbella, Spain, I decided to see a coach and do some drills to work on my technique.
I was slightly hungover due to some work drinks the night before and needed a workout to sweat it out – and a workout I got! Besides breaking a sweat, I also got some good tips that I will bring with me to my next session on court. Even if it's stuff that I already know, I hadn't been able to see them on my own as clearly as a good coach can. So this session was time well spent.
Racquet reviews are a lot of fun though…
I definitely want to become a better tennis player, but I will still be reviewing racquets frequently, despite the negative impact it might have on my game. It's simply something I enjoy too much and I really appreciate all the positive feedback I get on this website. If I can offer some value to others with my racquetholism, then I'll gladly do that! But despite trying to shed some light on new racquets and strings, I also want to encourage you to work on your games in other ways.
That doesn't mean you should forget to play points, sets and matches. Playing competitive tennis is usually a completely different ball game than practicing, doing drills and hitting with a partner and if you want to do well in matches, you need to play lots of matches. There is no way around it.
Record yourself with your coach  
I think one of my answers to "How to become a better tennis player" is to record yourself and I've written about this topic before here. This way you can see for yourself what you do wrong and if you manage to make the recommended adjustments. Also, getting a lesson recorded is a great way to revisit it later. You don't need much in terms of a setup either. Buy a tripod, use your phone or a some kind of digital camera and you're ready to go. I record my YouTube videos with a Panasonic Lumix GX 800
 and a simple tripod
 and I think the quality is pretty decent.
Below you have a clip from my practice. I tried some different angles now that we didn't play points (you don't have to see the lines) and made some minor adjustments that I'm happy with. It's not a one-stop solution, but it was a good reminder of proper mechanics that I can now work with in matches and practice.
Do you ever practice with a coach? What other things do you do to improve as a tennis player? Please comment below!
***
Do you like Tennisnerd? Don't miss a word or video by stalking us on social media. Every like and follow is appreciated!

YouTube
Instagram
Twitter
Facebook Page
Amazon Influencer
Buy tennis gear
EU
Racquet Depot
Pro Direct Tennis

USA
Tennis Express
Do It Tennis
Amazon.com
Racquet buying guides
Here is a great racquet buying guide to get you started.
What tennis racquet should I buy?
Top tennis racquets to buy right now
The Gear of the Year 2017
The Gear of the Year 2016
Tennis racquets for juniors
Tennis racquets for kids
Popular posts
What the ATP pros play
Questions about pro stock tennis racquets
Is a pro stock racquet better than a retail one?
Do professional players change racquets?
Racquet Commitment Issues