How much has racquet technology moved forward in the last 20-30 years? There are many answers to the question: are modern racquets better than old ones?
Tennis racquets have not changed massively in shape, size, and materials in the last 20 years. The change from wood to graphite was massive in the 80s, but how much has changed after that? Are modern racquets better than old ones?
So what is modern and what is old? In a time where technology is moving at light speed,  ten years is a long time. 20 years is huge and 30 years is a different world altogether. But racquets are definitely not moving as fast as electronics. Some might argue it hasn't changed much at all and there are people that definitely prefer older racquets over modern.
Let's start by looking at what has changed.
What has changed in racquets?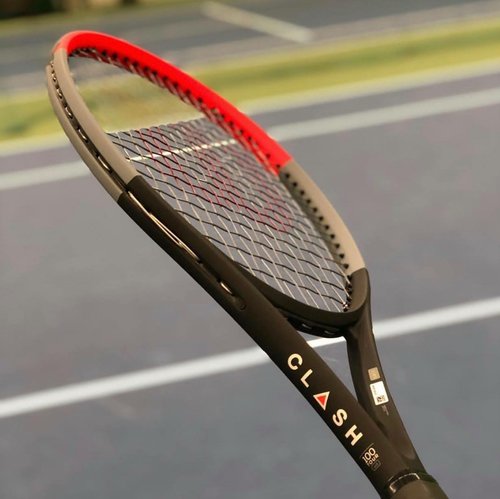 Besides minor updates in materials, larger head sizes and thicker beams are more common today. Let's list it.
Head sizes-  have gone up overall – most models today are 100 sq inches.
Beam thickness – The most popular racquets have thicker beams, from 23-26 mm.
Stiffness – Older racquets used to be very flexible (RA 50-60), these days they are stiffer (65-75).
More open string patterns – There are more racquets with open string beds like 16×19 today.
Lighter – Racquets are much lighter on average
These are the most common trends in racquets. Racquets have become bigger, lighter, stiffer, with more open string patterns and thicker beams. This doesn't mean that there aren't more old-school racquets on the market. There are still midsize (90-93 sq inches) racquets available. There are racquets with very thin beams. And tight string patterns have made a small comeback with more 18×20 models released in the last two years.
Why do we see these general trends?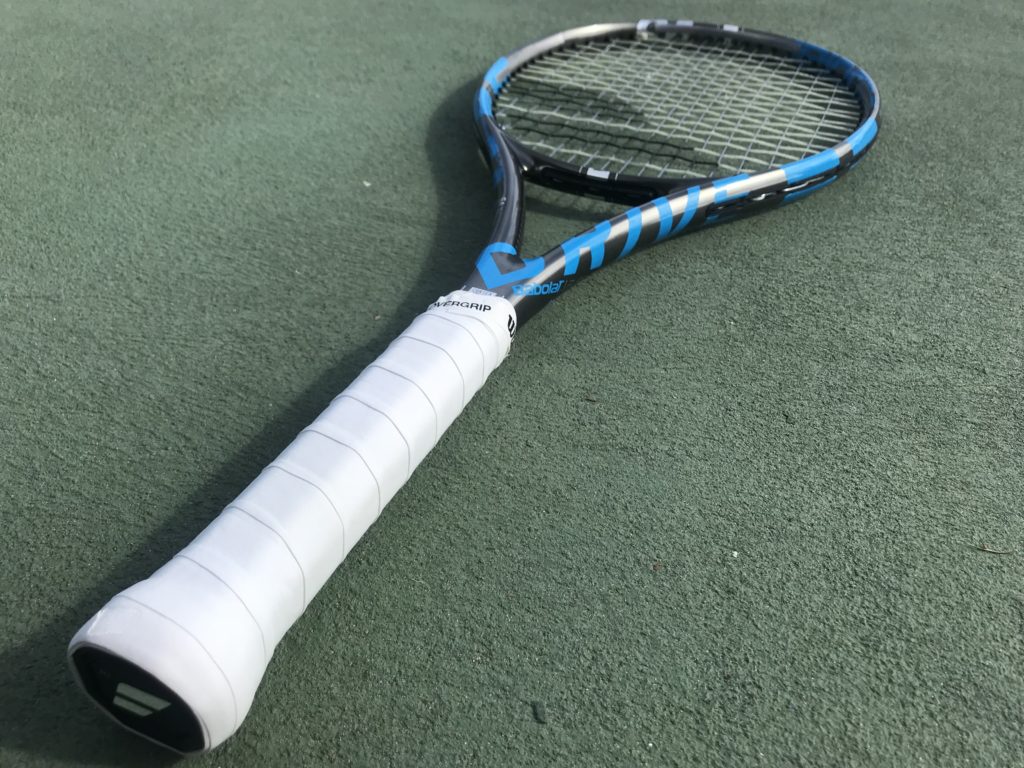 Tennis has gotten faster. Players are fitter, move better, and hit with more racquet head speed. Through the change in swing mechanics (windshield wiper, more racquet lag), they need lighter racquets (swing faster) that provide better topspin (open patterns and spin grommets). The faster pace requires the racquet to offer a bit more power (higher stiffness). And due to the faster swinging, they need a larger margin for error (more head size, bigger sweet spot).
This all makes sense. And for a while, racquets like the Babolat Pure Drive was really pushing this trend forwards. Other brands were following suit with similar racquet models.
Then, in the last couple of years, there was a counter-trend. Players were suffering from wrist issues and tennis elbow due to the stiffer and lighter racquets (strung with stiff, polyester strings at high tensions). The Wilson Clash, HEAD Gravity, and Prince Phantom came out – trying to find a position between modern and old-school racquets. This meant: a larger sweet spot, a semi-thick beam, a somewhat open pattern, but a more flexible frame for better shock absorption.
So why not use older racquets?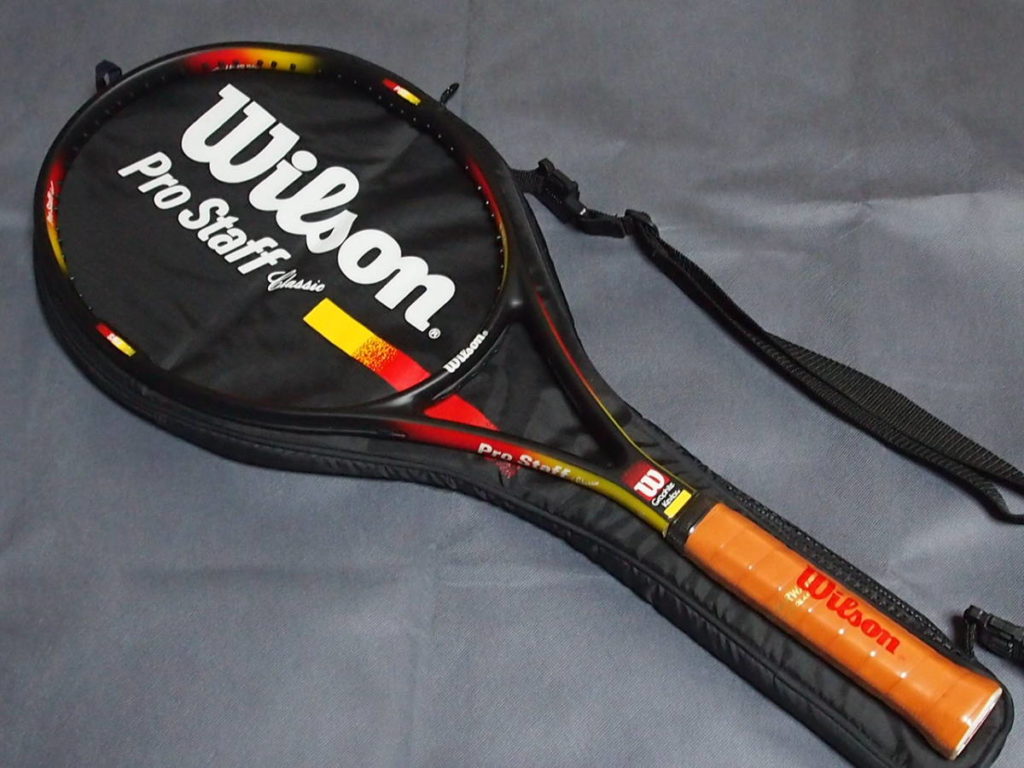 As you might know, many pros use older racquets painted to look like the latest model. Tennis players are definitely sensitive to change. For a pro player, the racquet needs to feel like an extension of his/her arm.
This is why you see many pros use the racquets they've always played with. But they have hit millions of tennis balls and can hit the sweet spot over and over again.
This is why I think most recreational and club level players should use more forgiving racquets. Most older racquets are heavy and/or have a small sweet spot. I really love the HEAD Pro Tour 630 (waiting to review the re-release of the HEAD Pro Tour 2.0), but I know I won't play my best tennis with it. Maybe once or twice, but not on average.
Does forgiving mean stiff?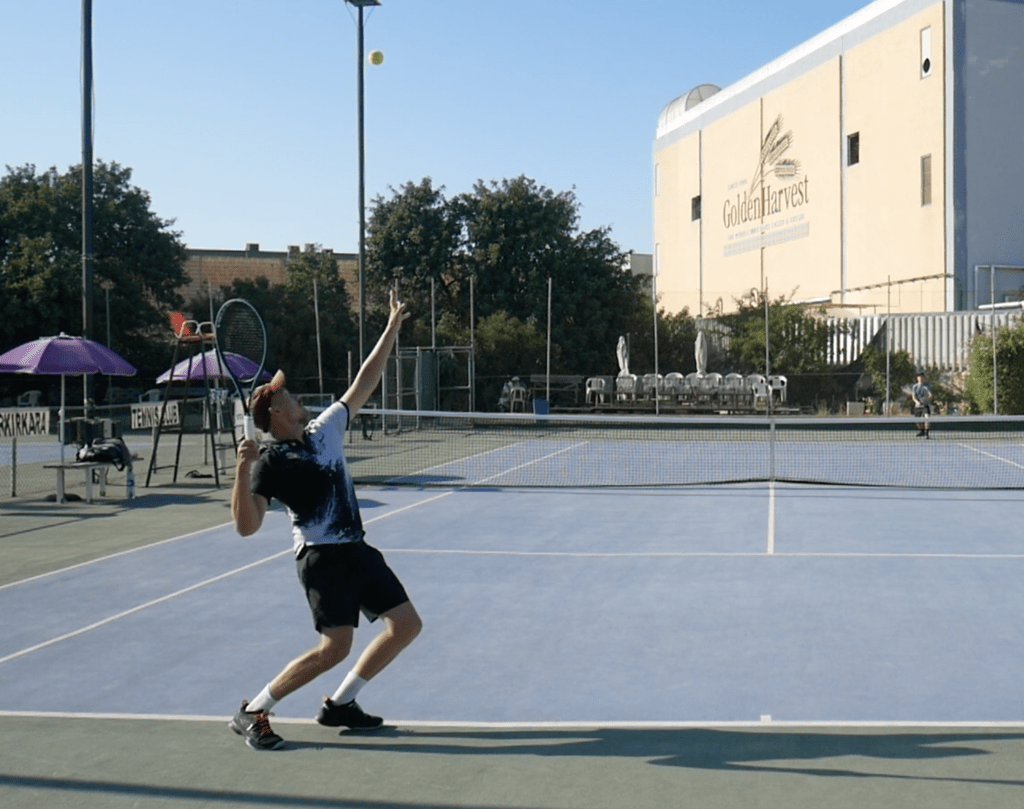 No. You don't need to use stiff racquets and risk hurting your elbow and wrist. Today you can find racquets with a large sweet spot and a slightly more flexible feel. I don't think there is much reason for players below the 5.0 NTRP level to use head sizes smaller than 100 sq inches (unless they really prefer the slightly faster feel of 95-98). In my recent post about the top 3 racquets for intermediate players, I listed: HEAD Gravity MP
, Wilson Clash 100
, and Prince Phantom 100X 305 as three excellent options for the modern game without being stiff racquets without feel.
The smaller the head size, the more weight you require to create a decent-sized sweet spot. And a 100 sq inch racquet can offer good control, despite the larger head size. Players below 5.5 rarely need the precision of a 95 sq inch racquet. (Tennis is a matter of feel and taste so this is highly personal of course.)
So forgiving doesn't have to mean stiff. If you like stiff racquets, that is fine too. But they are generally not recommended for players with arm issues.
Summary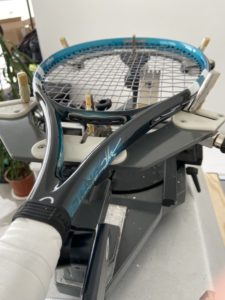 I love playing with classic racquets from time to time. And I do use a racquet from 1997 that is still forgiving and easy to use (read my Babolat Soft Drive review). But I am not seeing myself going back to anything like a 95 sq inch racquet anytime soon. I play better with a bit more real estate.
Tennis technology has moved slowly. Some materials come, go away and come back again. Quality control has perhaps gotten worse in most cases. So there are no clear answers to the question: are modern racquets better than old ones? Some are, some are not. There are 20-30-year-old racquets that work well today. And there are modern racquets that play better than most old-school racquets. A good racquet is a good racquet. What you choose is up to you.
Ps. And if you don't know what to get, check out the Tennisnerd consultation service. DS.