I have played with the Babolat Pure Drive 2021 for a couple of hours now and wanted to write down my first impressions.
First of all, let's talk about the specs. The Babolat Pure Drive 2021 is the same mold as the 2018 edition, but it's more dampened and supposed to be more comfortable.
Tech
Babolat has added something called an HTR system, which is a different layup supposed to give more power. To increase the comfort in this traditionally very stiff line of racquets, there is also SWX Pure Feel, a viscoelastic rubber between the carbon layers of the racquet.
Specs
There is not much to talk about when it comes to the specs.
Head Size:100 in² / 645.16 cm²
Length:27in / 68.58cm
Unstrung Weight: 300g
Balance: 32 cm / 7 pts HL
Swingweight: 290
Stiffness: 74
Beam Width: 23mm / 26mm / 23mm
Composition: Graphite
String pattern: 16/19
My racquet was, however, a bit over spec: 306g, 32.3 cm balance, and 300 SW (!)
I strung it up with String Project Armour 1.25 at 55 lbs/ 25 kg, added an overgrip and got the following strung specs:
328.7g, 32.7 cm balance and 333 SW (!) which is a remarkably beefy spec for a so-called tweener frame.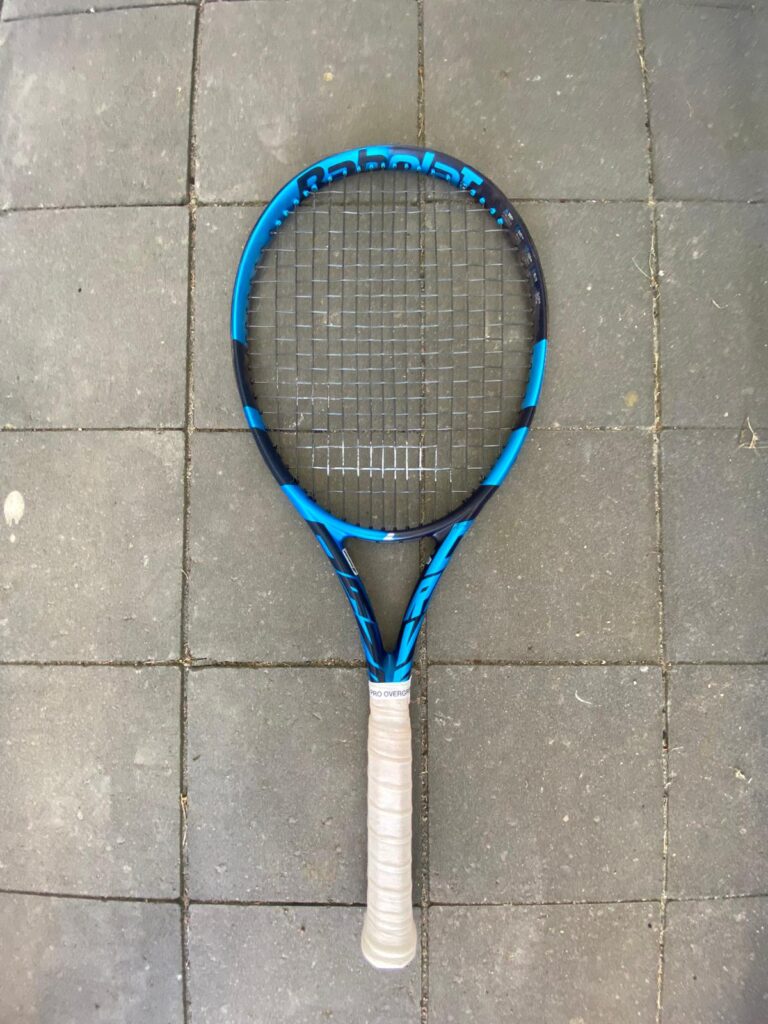 How does it play?
The Babolat Pure Drive 2021 is more dampened and feels more comfortable than the predecessor. My spec was quite cumbersome to swing for a racquet that is supposed to be a game-improvement frame, but it's probably just a standard quality control issue.
I did also feel like this racquet handled flatter shots better than the 2018 version, which tended to launch balls on me from time to time.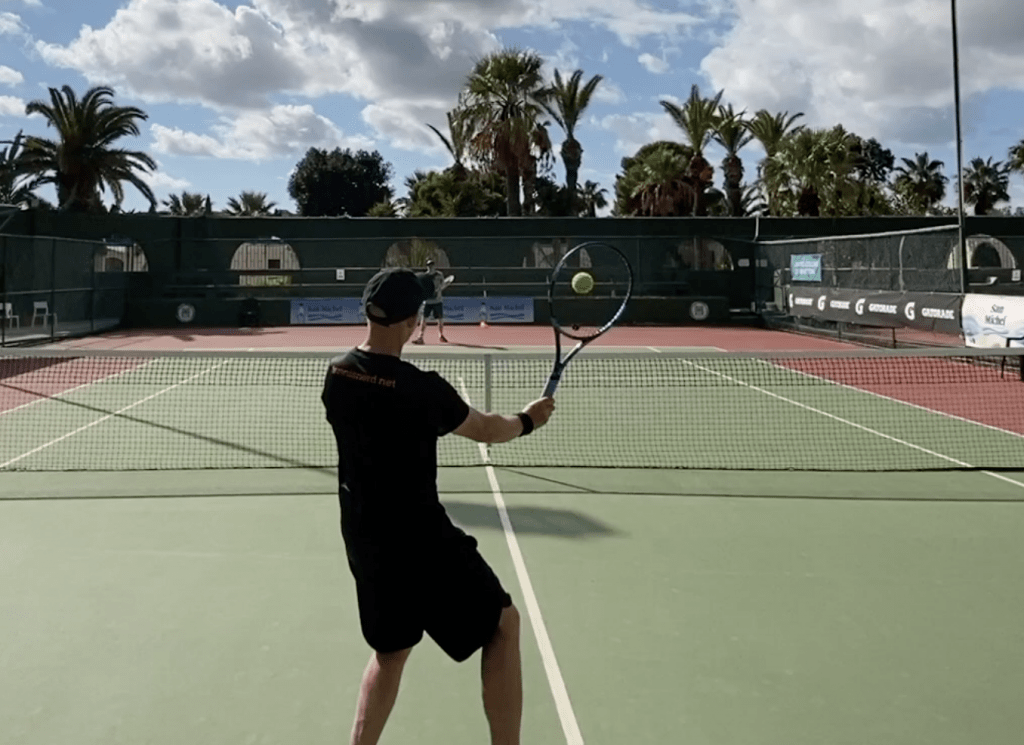 It's got a lot of power. It's the obvious thing for a Pure Drive, but it's good to remind players that unless raw power is what you're after, then this one might be difficult to control. My friend Henrik Wallensten reviewed this frame favorably a while back, ended up buying a bunch for competitive play, but has started to feel a bit of tennis elbow recently, so if you have a sensitive arm, I think this racquet will be too stiff, no matter what dampening technology is involved.
If POWER is what you want, you can of course string this racquet with a multifilament like Tecnifibre Triax or Wilson NXT
to improve comfort and get even more pop, but if you hit with any kind of spin, I think the open pattern will break softer strings pretty quickly.
This is not a racquet for me or my game, but if easy power and spin are what you're after and you're not suffering from any arm issues, the Babolat Pure Drive 2021 is a solid choice. It's simply an extremely popular racquet for a reason.