Yesterday HEAD revealed their new racquet line BOOM on their Instagram account. More details about the different Boom racquets to come.
The new HEAD Boom line is, as the name suggests, focused on delivering effortless power to the player. Still, the feel when I tried the new HEAD Boom prototype and was surprised by the plush feel. It's not a "noodle" like the Wilson Clash, but definitely has a softer feel than most so-called power racquets. Does it come from the new Auxetic tech that is included in the new Prestige racquets or does the new Boom MP generally have a softer layup than other "tweeners". Since I don't have the finished specs, I can't say for sure yet.
The HEAD Boom prototype I tried was the MP, but I also got to test the Boom Pro in Stuttgart while shooting the Adidas Barricade super-review.
Design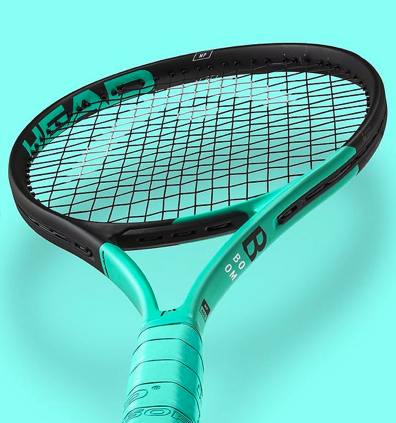 The Boom racquets offer a fresh look. Like several recent HEAD releases, it's colorful, but not overly crazy. The idea is definitely to make the racquet stand out on the court and on screens. What do you think of the colorway?
I am not sure how many racquets will be included in the line, but I assume besides the MP and the Pro, there will be a MP L and perhaps a Tour. Not sure how the specs will differ though. The Pro I tried look like 98 sq inches and felt like a mid 60 stiffness strung.
Alongside the new Boom racquets, there will be a string release, similar to what other brands do coupled with their racquet launches. The string that pairs with Boom racquets is the new HEAD Lynx Touch. A softer poly string that combines features of a multifilament and a polyester. It's not a bad string for players looking for more comfort from their polys, but paired with a powerful racquet like the Boom MP, I felt it was a bit too lively. I'd rather put it in the Boom Pro or something more controlled like a Prestige MP.
Musetti testing the Boom Pro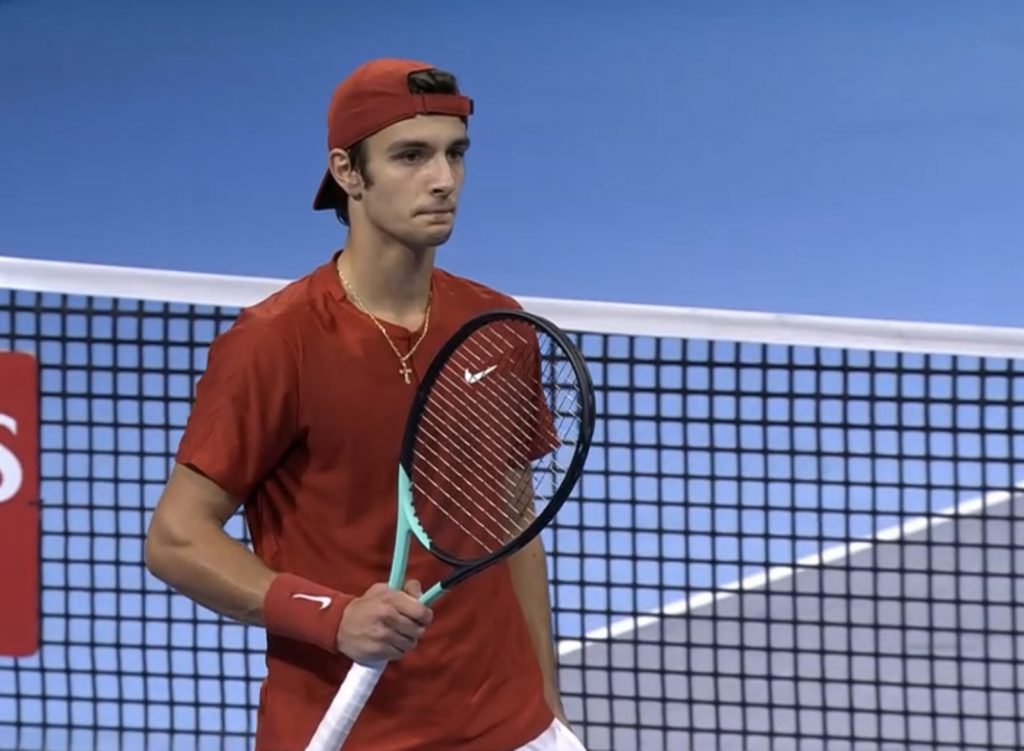 Lorenzo Musetti has decided to test the Boom Pro (customized to his specs) during the ATP Next Gen Finals in Milan. He is usually playing with the Extreme Tour but felt like the extra power from the Boom would be an interesting experiment. The Next Gen Finals has been seen as a testing ground for gear before. Andrey Rublev tested three different racquets in one match in 2018.
I talk about this and more in my Boom video.
What do you think of the new racquet line from HEAD?
It will be released in January. Make sure to check back with my affiliates Tennis Warehouse Europe, Tennis Warehouse and Tennis Only then.