I love that I have many fellow tennis nerds out there. So big thanks to you who sent pro player string tensions from Halle 2023. But what can we learn?
Pro Player String Tensions from Halle
These pictures are not super easy to read due to glare, but let me comment on the most interesting stuff.
Pro player string tension sheet 1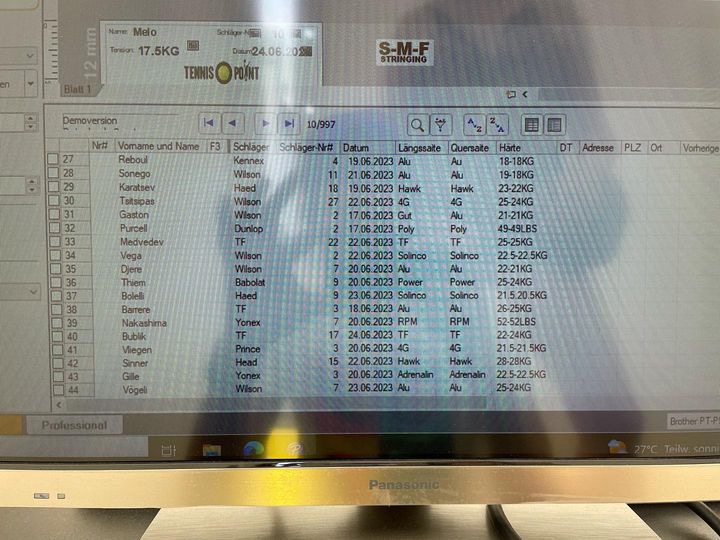 I have noticed many players drop their tension on the grass. That seems counter-intuitive, right? You would need more control and therefore you would increase tension. But there is a lot more block/touch/feel on grass, and lower tensions will help with ball pocketing, feel and getting some extra power on serve. On clay courts, you can swing like a mad man, but on grass, you don't have time for that, so you need the equipment to help you a little bit more.
Karatsev is usually around 24 kg on the clay for example. Sonego tends to be about 20 kg with his Alu Power Soft but has now dropped below that. Medvedev is kind of like Rafa in a way that he doesn't like to mess with his equipment too much. Sinner is another player like that who always seems to stay at 28 kg, no matter what.
Hugo Gaston's gut/alu hybrid at 21 kg is interesting. 21 kg gut! That will be a powerful setup, but he is a touch player, so it makes some sense.
Pro player string tension sheet 2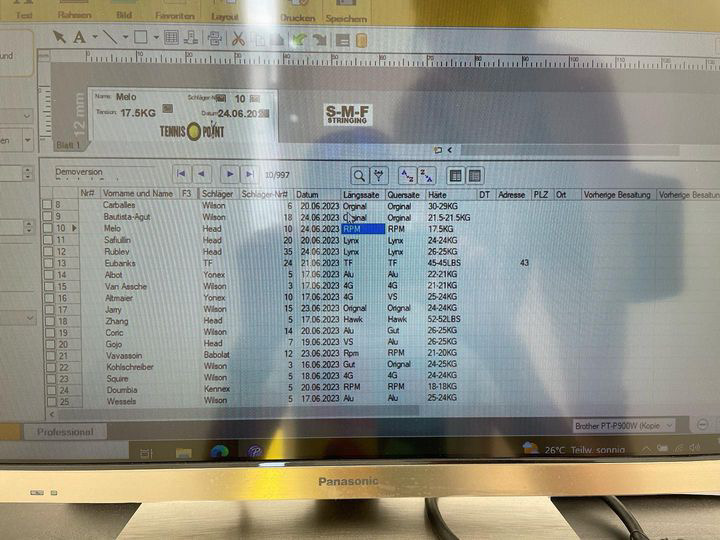 Look at Carballes Baena's 29 kg for his Luxilon Original. Wow. He is a clay-courter with big swings, but that surprised me. Luxilon Original is a softer string than for example 4G, though. And another clay courter that likes that one is Jarry. And Bautista Agut who seems to have dropped his tension in his Six One 95, though. Is Rublev not using Adrenaline anymore? I thought he was…
Altmaier is one of few Yonex players that don't use Yonex strings and stay with 4G and gut.
Melo's 17.5 kg makes me smile, but recently I heard Mannarino string 9 kg, so anything is possible these days!
The big takeaway is that players on average seem to drop their tensions a bit on the grass, but that, like with everything, it depends on their swing style and personal taste.
What string and tension do you use?