What is this? Pro Players Losing Weight…clickbait on Tennisnerd? Not really, but here we talk about racquet weight.
I've written about this topic before, but I'm working on a Tennisnerd course for finding the right racquet setup (live in September! Subscribe to the newsletter or my social media to be in the know). I've been thinking about racquet specs for different levels and player types. The headline Pro Players Losing Weight came due to the many comments on the posts about Borna Coric's new racquet. Jim Courier commented on TV that Coric had gone down from 330g to 315g unstrung (Courier commented during the final that he settled on 320g unstrung), a significant weight reduction! I don't think I've heard of a drastic cut like that before. But apparently, it's been working well and it looks like it has freed him up to hit bigger serves.
The trend is pretty straightforward, you can hit big without a 350 swing weight racquet and the game is getting faster with players like Sinner and Alcaraz hitting huge from both wings.
On the other hand, Alcaraz racquet is supposedly relatively light (close to stock), while Sinner's racquet has some extra weight added to reach a 340 SW. Still, many players of the younger generation use lighter racquets (Fritz and Brooksby are two examples), while older pros like Murray, Djokovic and Dimitrov all use heavy sticks.
Racquet specs are still very personal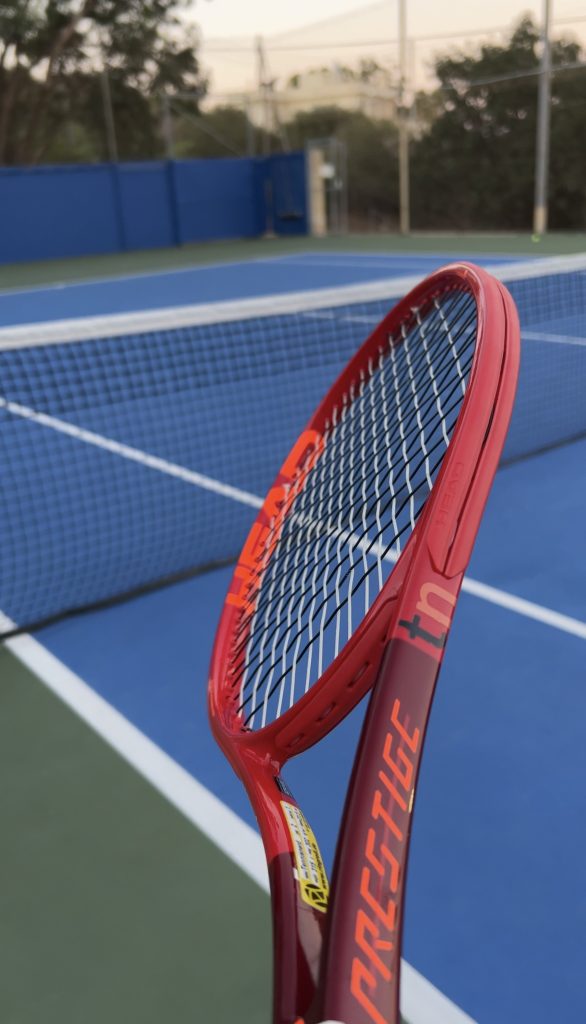 I'm not saying that all pros would benefit from less weight on their frames, but some might. A few should maybe try a lighter, slightly longer racquet. I have a Prestige MP pro stock (TGT 345) in 27.25 length, which gives me the feel and control of my beloved 2019 Prestige MP, but with an open 16×19 pattern and a slightly longer length. It helps me, who is not of Medvedev's height, to hit better serves.
So there are many tweaks you can do. Djokovic reduced his weight, extended the racquet slightly and changed the pattern a few years back and it helped him stay at the top of the game for years to come. I played with his personal frame today and although it's not easy, it's easier to use than Murray's frame thanks to a slightly more manageable swing weight (Murray's racquet feels like a sledgehammer, would be fun to see him play a slightly extended, slightly stiffer and lighter PT57A for example).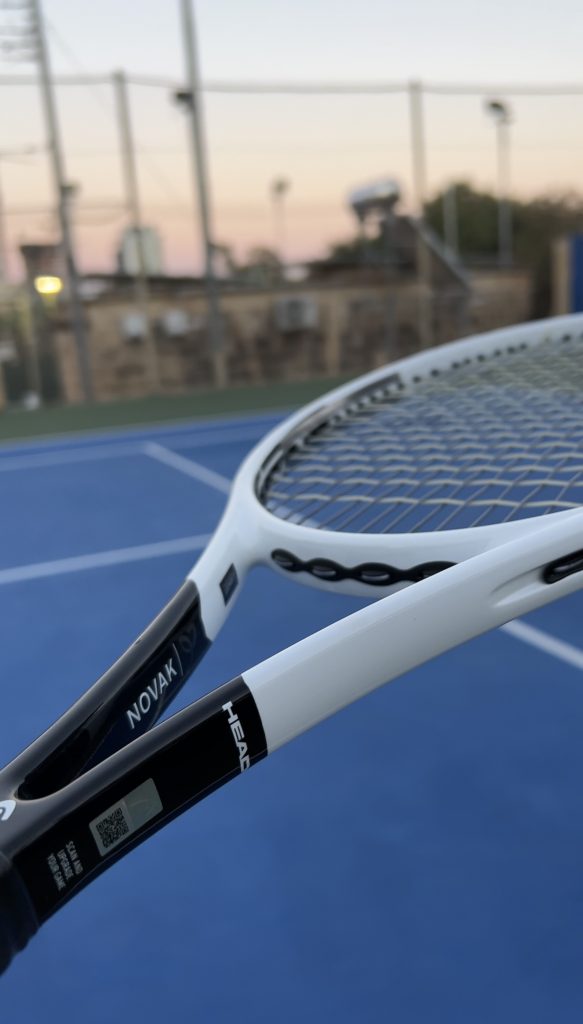 These are the kind of tweaks that most pros are open to. Dropping 15g is almost unheard of, but it has worked for Coric, who is playing the final in the Cincinnati Masters against Stefanos Tsitsipas at the time of writing. (Update: he ended up winning!) I think we will see more players reducing weight instead of adding in the future. Or we might see significant changes like Alexei Popyrin going to a Dunlop FX 500 Tour from his previous control racquet. I would guess that he has dropped some of his 364 strung swing weight…
What racquet weight / swing weight are you playing with and have you considered going lighter?