What is Diadem you might ask? Well, Diadem is a small American company who is looking to challenge the big names by releasing high-quality products. I did review the Diadem Elevate racquet a while back and I really liked it. So I had high hopes for this Diadem Elevate Tour Racquet Review.
The Diadem Elevate reminded me of a
HEAD IG Radical MP
and after this Diadem Elevate Tour racquet review, I must say this one feels a bit like the Radical Pro. Just a solid, spin-friendly and nice feeling racquet. The specs are close to perfect for advanced players who like a manageable swing weight. If you want to read more about the tech inside the frame, I suggest you check out my
Diadem Elevate review here
as this one is basically just a heavier version.
Diadem Elevate Tour Racquet Review – Specs and tech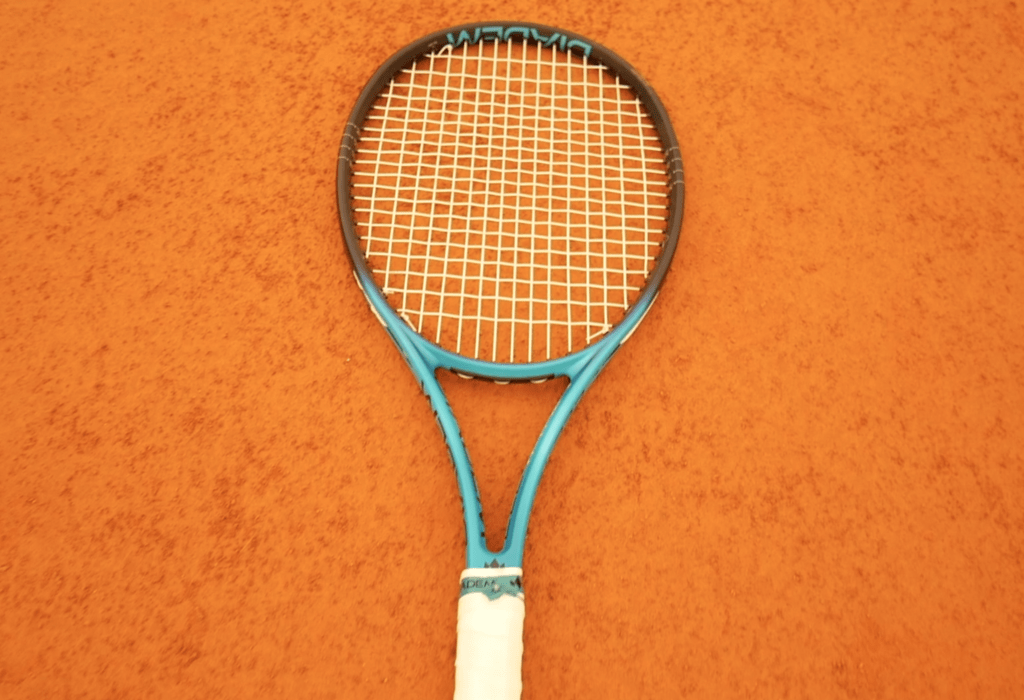 Head size: 98 sq inch
Standard length: (27 in/ 68.58 cm)
Unstrung weight: 315 g / 11,1 oz (Strung weight around 330 grams)
Balance: 31,5 cm (8 pts HL unstrung) – approx 32,5 cm strung
Stiffness rating: 67 RA unstrung / 64 strung
String pattern: 16×20
Beam width: 21.5 mm throughout
Most tennis nerds will like these specs. Advanced, solid, yet user-friendly for more advanced players. Simply quite a versatile racquet that fits a large group of players. Let's say you like the Wilson Blade, Babolat Pure Strike or HEAD Radical? Then this one is a clear contender.
Regarding the tech, I'd like to quote my Diadem Elevate racquet review:
"This racquet does not come with a lot of technical hyperbole but focuses on one main tech innovation which is called Impact Shield. It works sort of like Babolat's Cortex technology and is supposed to eliminate harmful vibrations. It seems to work well, as I felt no shock whatsoever playing this racquet with a poly string, so I would definitely say it is arm-friendly."
Diadem Elevate Tour Racquet Review – How does it play?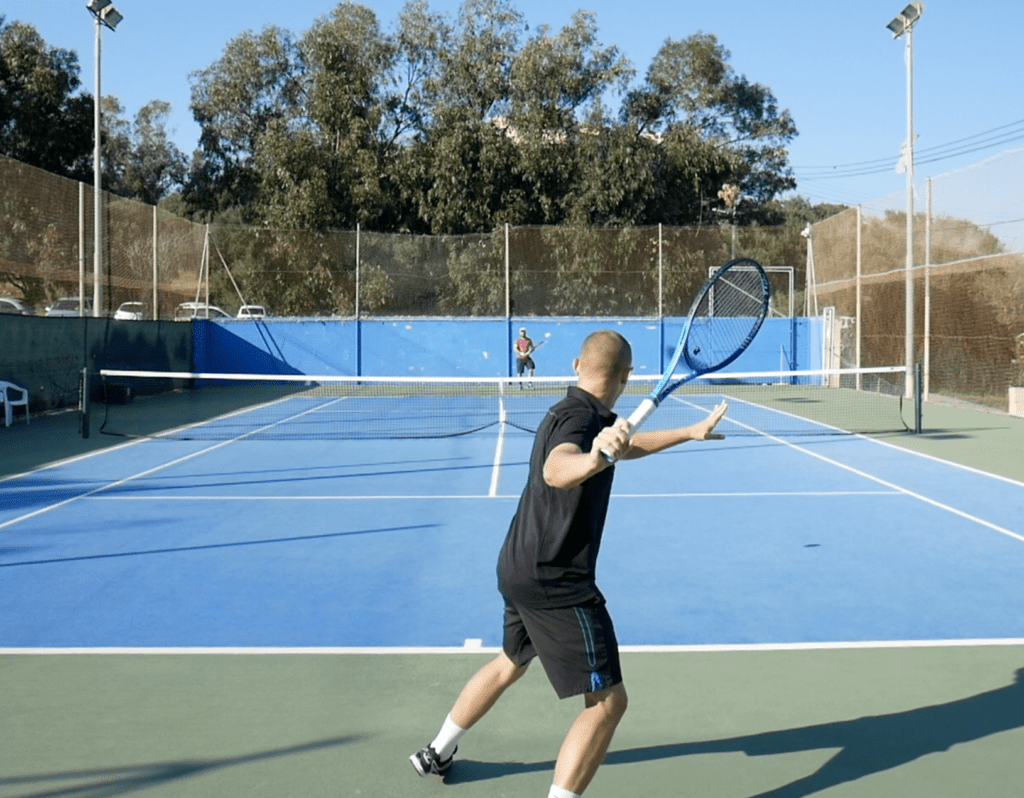 This is just no-nonsense, well-performing racquet from pretty much everywhere on the court. It lands perfectly between a Pure Drive style racquet and a Prestige, some power, but not too much. You can then choose the string and tension to either reign in some of the power or add some more. When I strung it up with Solinco Tour Bite
, it was a bit more controlled and when  I used it with Diadem Flash, it played with more power.
There are more precision-oriented racquets out there, but this one works well for pretty much everyone else. I loved it on serve where it packed more power than most 98 sq inch racquets. I think it has to do mainly with the beefier swing weight. Just solid and stable on volleys, nice plow-through on groundstrokes and still maneuverable enough to bump up the swing speed.
Diadem Elevate Tour Racquet Review – Summary
This play-test reminded me of my Tecnifibre Tfight 305 XTC review. It was just another racquet where I can't find many faults. It is just an all-rounder with no standout features, but no weaknesses either. Simply, a really nice racquet!
So together with the Tecnifibre Tfight 305 XTC
and the Angell K7 Lime, this is my favorite 98 sq inch racquet right now. If you want to find out what other racquets I like, check out my Top Ten Tennis Racquets Right Now post.
Well done to Diadem for another quality stick!
Diadem Elevate Tour Racquet Review – Video Review
What do you think of Diadem racquets? Have you tried? Do you want to? Please comment below.
***
Do you like Tennisnerd? Please also follow and share our other channels. Every like, share and follow is deeply appreciated!

Patreon – Support and get VIP content
YouTube – In-depth video reviews and vlog
Instagram – Racquets, racquets, racquets
Twitter
Facebook Page – New content daily
Facebook Group – Join the discussion with other tennis nerds
Amazon Influencer
About tennis racquets
All racquet reviews
Here is a great racquet buying guide to get you started.
What tennis racquet should I buy?
Top tennis racquets to buy right now
The Gear of the Year 2018
The Gear of the Year 2017
The Gear of the Year 2016
Tennis racquets for juniors
Tennis racquets for kids