I received the Tecnifibre Tfight RS 315 yesterday, strung it up, and took it for my first hit. Here are my first impressions.
I wrote about the new Tecnifibre Tfight RS line here. The Tecnifibre Tfight RS 315 is the heaviest racquet in the line, but very maneuverable at a swing weight of 321 with the Tecnifibre Triax string at 55 lbs. I also added an overgrip to reach the following specs: 340g, 31.5 cm, and 321 SW.
The racquet is pretty stiff when you looked at the RA score (69 strung), but it has foam injected in places to create a more dampened response. A technological update is the 5-sided RS section, with the idea of making the stable more stable on impact. Previous tech featured in the racquet: Xtreme Touch Construction (stability), Dynacore HD (dampening).  Read more about the specs and tech on Tecnifibre's official website.
Head size: 98 sq in
String pattern: 16/19
Beam width: 23 mm / 23 mm / 22.5 mm
How does the Tecnifibre Tfight RS 315 play?
The Tfight RS 315 immediately took me back to my play-test of the HEAD Graphene 360+ Speed MP. Easy to swing, decent sweet spot, lots of free power. The beam-width is also similar to that frame. The RS 305 with the 18×19 string pattern and 330-ish swing weight is closer to what I usually like, but this racquet gave me plenty of free power. I did love the Tecnifibre Tfight XTC 305, but that had a slightly slimmer beam, which I generally prefer. The Tfight RS 315 felt a bit more towards a "tweener" racquet than a player frame, although it kind of lands in between.
So it's more like a controlled power frame, where you get plenty of free power, but not a rocket launcher. The lower swing weight made it feel really effortless to swing and the stiffness provided good stability when picking up balls or volleying. It was definitely enjoyable to play with, but I have yet to find my best tennis with it after mainly playing with more control-friendly racquets lately. The stiffness did not bother my arm, but I would have to try it with a polyester string to understand if it's the Triax that helped with the comfort or the dampening tech that really works.
Gotta love the design
I must say I really enjoy the recent Tecnifibre racquets when it comes to cosmetics. They look really fresh and different from most other racquets and I think they've done a good job with the RS line as well. I am also reviewing their racquet bag, the Rackpack XL
. It looks and feels like a high-quality product and I think Tecnifibre is usually at the top of the game when it comes to racquet bags.
Summary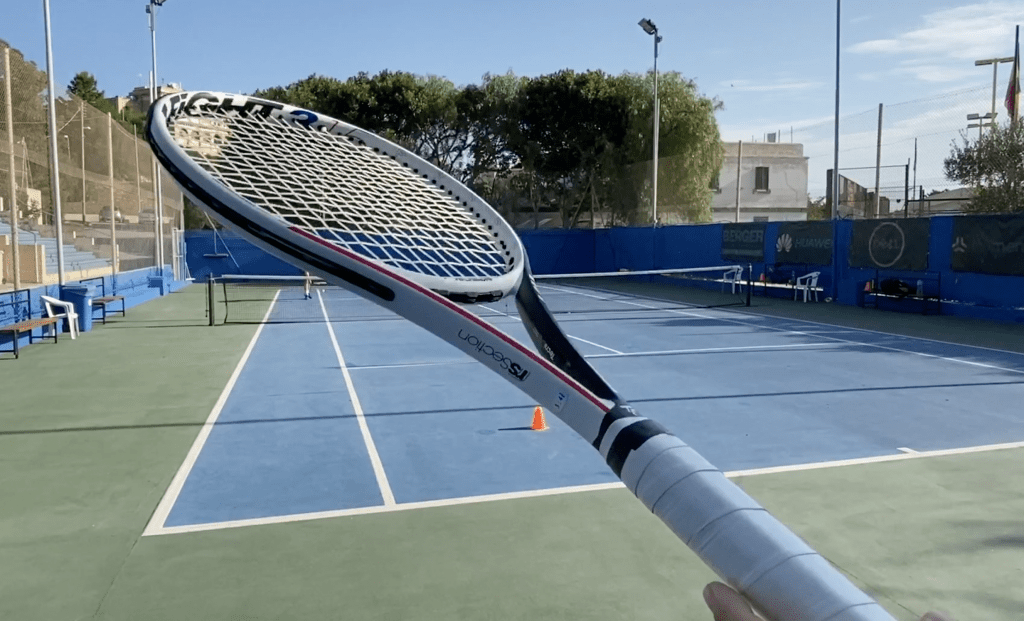 My first hit with the Tecnifibre Tfight RS 315 was positive, but I would have preferred a bit more control for my game style. If you're looking for a racquet that offers a lot of power and spin, but not all the way to the Pure Drive, this one should be on your demo list.
A full review to come when I have played with it more and tried a different string setup. Lots more content to come here on Tennisnerd, so keep checking back!