I believe it is time for a Wimbledon 2018 Round 2 update. I had some random and potentially rambling thoughts around the action we have seen so far, and I am keen on hearing your take on this too.
Let us start with Roger Federer who recently showcased his new racquet, the so called Wilson Pro Staff RF97 Autograph
, now in a black and white "tuxedo-inspired" paint. He showed up to the first round wearing Wimbledon whites from his new apparel sponsor, Uniqlo. This is still hot news among Federer fans and on most tennis forums. Like I argued in my post (linked above), I do not think this is a huge deal. Instead we should look at his results, which has so far been the usual brilliant RF stuff. Two close to effortless wins and Federer is looking ready for Wimbledon title number 9.
Nadal and Djokovic has also started well, but Murray, who many fans looked forward to watching on court again, withdrew due to "not being ready physically for five sets." This can of course be understood considering how serious his hip injury has been for him, but it was still a huge letdown for the British tennis fans. Lets see if Kyle Edmund can pick up the torch and carry it deep into the tournament.
Wimbledon 2018 Round 2 Update – Coming back from injury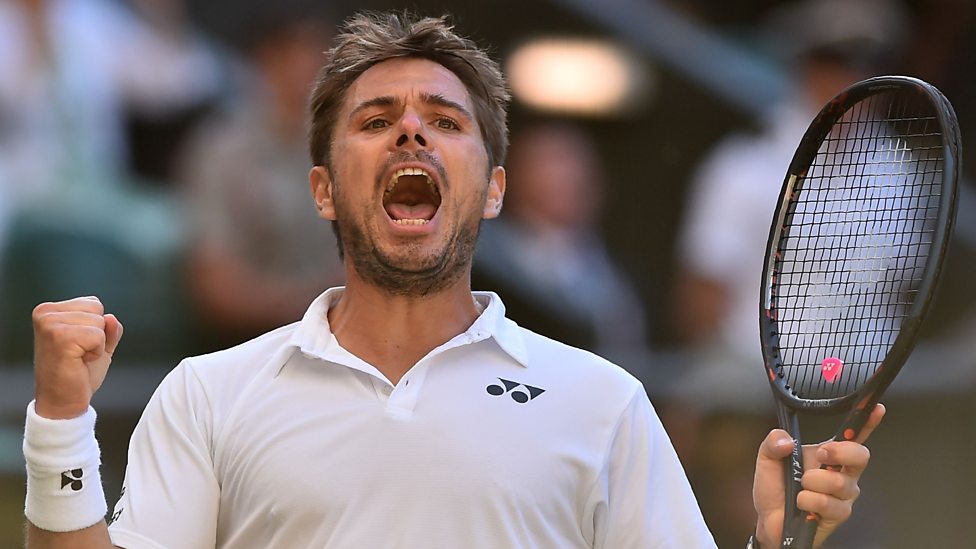 Tennis has always been a pretty harsh sport on the joints and ligaments of the body, but it is gradually getting worse. The speed of today's game requires amazing fitness, speed and agility and most of the surfaces they play on are not particularly friendly for knees, ankles and hips. Add stiffer equipment such as strings and racquets that puts extra strain on elbows and wrists, and you have a sport where frequent injuries has become the norm.
Wimbledon 2018 Round 2 Update – Status of the players
Severe injuries are not easy to come back from. Look at Juan Martin Del Potro who struggled for many years before he came back and could compete at a hundred percent. Andy Murray was gone for 11 months and is still not fully healed (how close to full fitness he is, remains to be seen), Djokovic, around seven months of the tour before he returned with a new racquet setup and a slightly different service motion. Stan Wawrinka has had obvious difficulties returning to form after his knee surgery and despite beating Grigor Dimitrov in the first round of Wimbledon, he is currently down 2 sets to 0 against Italian 100+ ranked player Thomas Fabbiano. It all shows how difficult it is to regain not only your fitness, but also your confidence after some time away from the ATP World Tour.
Wimbledon 2018 Round 2 Update – Where is the confidence?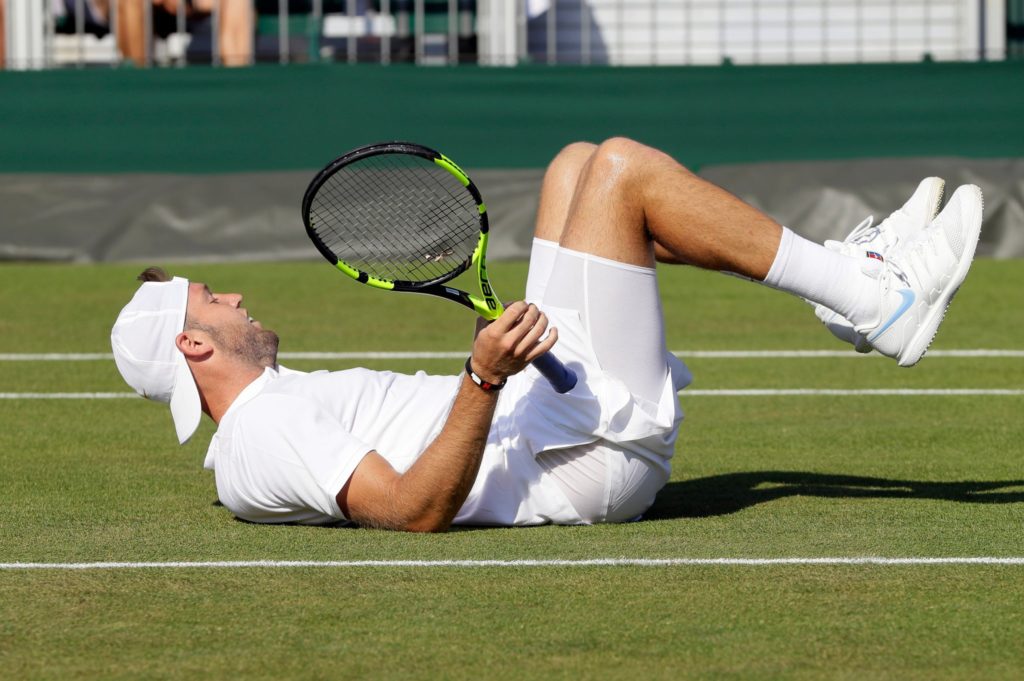 Confidence does not only escape from injured players. In this Wimbledon 2018 Round 2 Update blog piece, I also wanted to mention Grigor Dimitrov and Jack Sock who have both struggled immensely to get back to winning ways in 2018. They have not had any serious injury concerns of which I am aware at least, but here the issues are more mental. They both had an amazing end to last year where Dimitrov won the ATP World Tour Finals, and Sock won the ATP 1000 masters title in Paris. But in 2018 they have had some pretty mediocre results so far.
Sock's win/loss ratio in 2018 is at 5-14 and he was up two sets against Matteo Berrettini, but somehow ended up losing in five sets anyway. Afterwards he apparently said to Berrettini that his coach is a "piece of shit" and he also avoided the press conference (read more about Sock's disappointing season in this article from the New York Times). Dimitrov has a better win/loss ratio than Sock at 19-12, but no titles so far and no results to really write about either. Ranked at number six in the world, you would surely expect more from him.
So how can Sock and Dimitrov regain their confidence? Well, they obviously need to notch up some wins to get that going. Sometimes a coach change helps, but Sock changed his coach after the French Open and still seems a bit lost on court (he is doing well in doubles however, with three titles so far this year). Maybe a switch in their preparation or some adjustments to their game can get them back to believe in themselves? Or it could be something in their personal lives that is affecting them. Break-ups perhaps, or situations in their families that are lingering on their minds and not making them play their best tennis.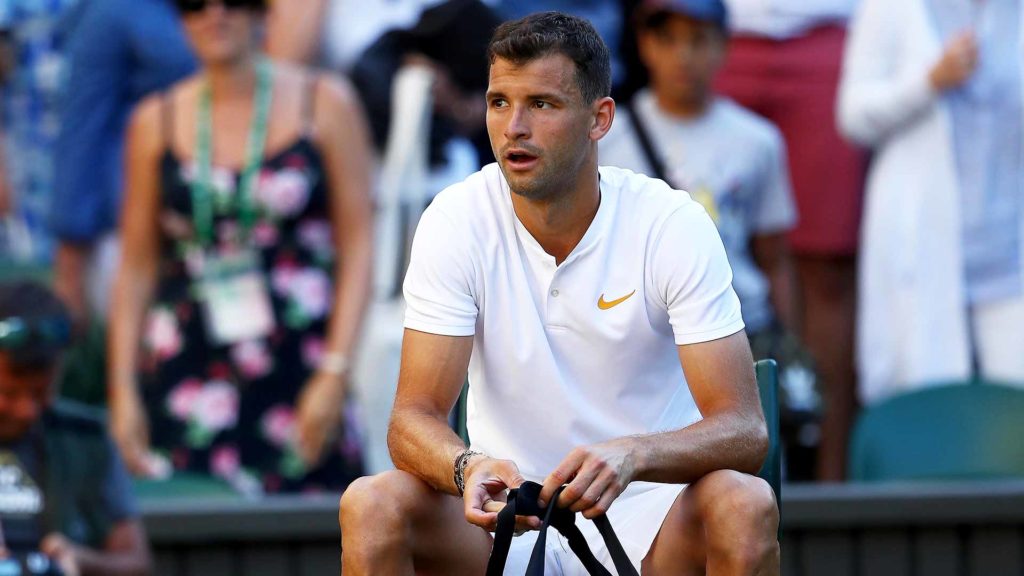 In Dimitrov's case I personally think he should try to play more aggressively and finish points faster. He has the game for it, but sometimes I feel he plays too defensively and does not attack the net enough. There may be a reason for this, but it feels strange at times to watch such a gifted player give too much room for their opponents to play.
Regarding Sock, it is obvious that he seems to enjoy the team atmosphere of doubles a lot more than singles play. It can partly be related to his fitness as he often struggles in five set matches. Doubles tennis is far less demanding on the body. But it is definitely also mental as you are rarely as alone as you are on a tennis court. That internal mental war is one key factor that makes tennis so fascinating, but it is also one of the main obstacles for players with talented hands but fragile minds.
I am now curious to hear your thoughts about the results so far in Wimbledon and what you expect for the rest of the tournament. Please comment below!