After listing my top ten tennis racquets right now, it felt only logical also to list my top ten tennis strings right now. It is not a definitive list, but my favorite ten strings at the moment in various categories.
If you think it is challenging to choose your tennis racquet, choosing your tennis string is not much easier. The variety of different strings, gut, poly, hybrid, multifilament, synthetic can easily be overwhelming. I hope my "Top Ten Tennis Strings Right Now" can guide you a bit on finding a setup that works for your racquet and your game.
You can read more about different types of strings here.
Comfortable strings for beginners, intermediate players and up
If you don't have a full swing and don't hit the ball in the center of the racquet on the majority of your shots, you might want to start looking at more comfortable and powerful strings. A lot of players use stiff strings strung at a high tension and end up hurting their elbow or wrist.
So let's look at softer strings that are friendly to various players.
Top Ten Tennis Strings Right Now – Natural Gut
It's been around pretty much since the dawn of tennis, and it is still used frequently today on the pro tour in hybrid setups. Natural gut is soft on the arm and holds tension exceptionally well. If you don't play with a lot of spin on the ball, the feeling you get from playing with natural gut is second to none. There are some downsides, though. The main one is that playing with natural gut is expensive. A set is usually around 50 euro/50 USD, which is steep. But if you can afford it, it can be a great experience. Today it is mostly used as a hybrid with different poly strings. You can find natural gut from Babolat, Wilson, Luxilon, etc.
Buy natural gut at Amazon
Top Ten Tennis Strings Right Now – Tecnifibre X-One Biphase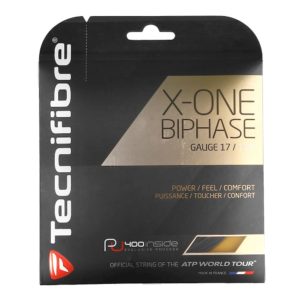 A top string if you want comfort and power. The price is high, but the playability is very good. You get a gut-like response and feel (not quite, but close) in a multifilament string. Not a string for string breakers or players who crave control and spin, but for players who want a comfortable and powerful string, this one is top-notch. A good one to hybrid a poly string with if you want more spin.
Other comfortable strings to use in hybrids or play in a full bed: Prince Premier Touch
, Wilson NXT
.
Buy Tecnifibre X-One Biphase
Top Ten Tennis Strings Right Now – Volkl Cyclone Tour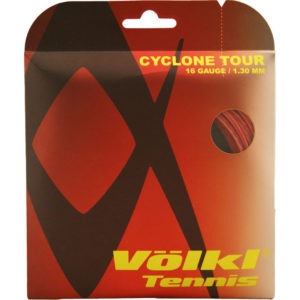 If you are looking for a bit more spin than the above options, but excellent comfort, Volkl Cyclone Tour is a great choice. A twisted string with a shape that creates buckets of spin, but also offers a lot more power and comfort than its bigger brother, Volkl Cyclone.
Buy Volkl Cyclone Tour
Top Ten Tennis Strings Right Now – Solinco Tour Bite Soft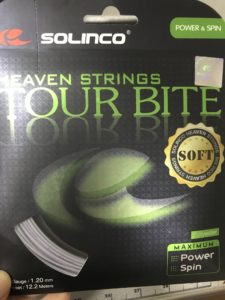 One of my favorite softer poly strings. You get the spin and bite of the iconic Tour Bite string but in a more comfortable package. Durability and control are not quite as good as Tour Bite and other control polys, but if you want comfort and spin, this is one of the best strings on the market.
Buy Solinco Tour Bite Soft
Top Ten Tennis Strings Right Now – Diadem Solstice Power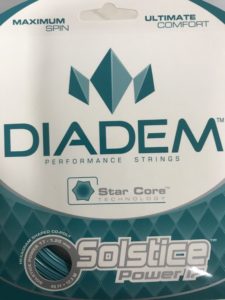 Young American company Diadem makes some nice strings and I also enjoy the Diadem Flash string, but the shaped Solstice Power is the one that paved the round for them. Really nice spin and comfort from this string, but as with Solinco Tour Bite Soft, the tension maintenance is not top-notch. This is simply what happens when you want to create a softer string that still offers good spin.
Buy Diadem Solstice Power
Top Ten Tennis Strings Right Now – Babolat RPM Blast Rough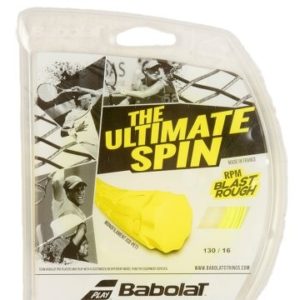 A softer and more spin-friendly version of Babolat RPM Blast
. A bit softer and with better spin, but less control and durability than Blast.
Control-oriented poly strings for advanced players
I think I could make this list Top 20 strings instead because there are a lot of good strings out there these days! But I will try to limit myself.
Top Ten Tennis Strings Right Now – Luxilon Alu Power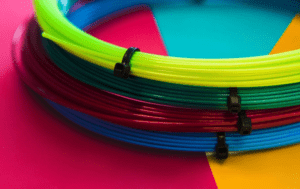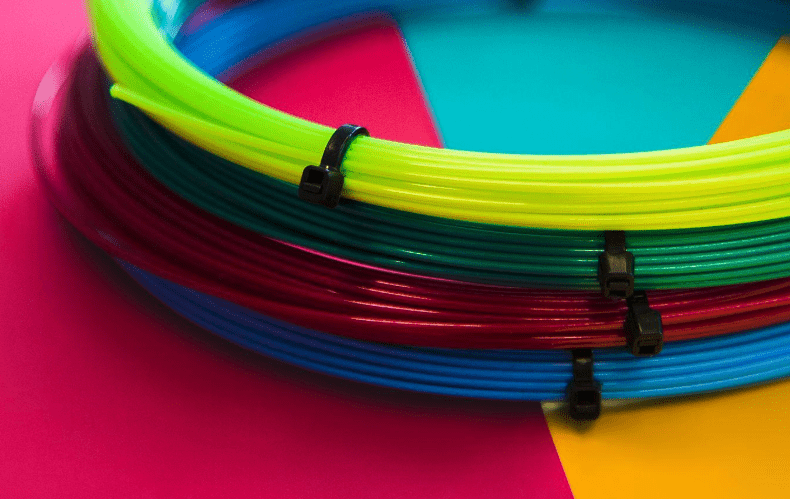 Let's start with the classic. Luxilon changed the tennis world when they introduced Luxilon Alu Power Big Banger about 20 years ago. Guga Kuerten was the first famous player to use it, and he did pretty well with it! Luxilon Alu Power, in its many variations, is still one of the most popular strings on the ATP tour and for a good reason. The level of control and feel that Alu Power provides is hard to beat. Not an arm-friendly string and not the harshest on the market, but if you want to soften it up, you can always string it up as a hybrid with a softer string such as natural gut.
Buy Luxilon Alu Power
Top Ten Tennis Strings Right Now – Luxilon 4G Soft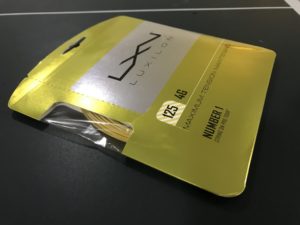 Not as soft as the name says it is, but still softer than Luxilon 4G. A great string if you're looking for control! Good spin potential too. I would definitely choose the Soft version over standard 4G.
Buy Luxilon 4G Soft
Top Ten Tennis Strings Right Now – RS Lyon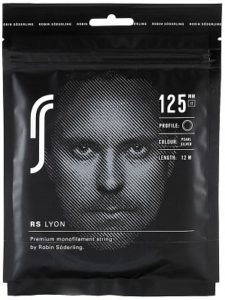 Many string manufacturers have tried to copy the successful properties and performance of Alu Power and I think RS tennis came really close with RS Lyon. A little softer, significantly cheaper, and just a solid control string option for many players! Used to be a go-to-string for me.
Top Ten Tennis Strings Right Now – MSV Focus Hex Ultra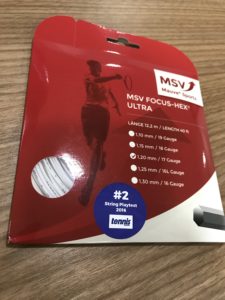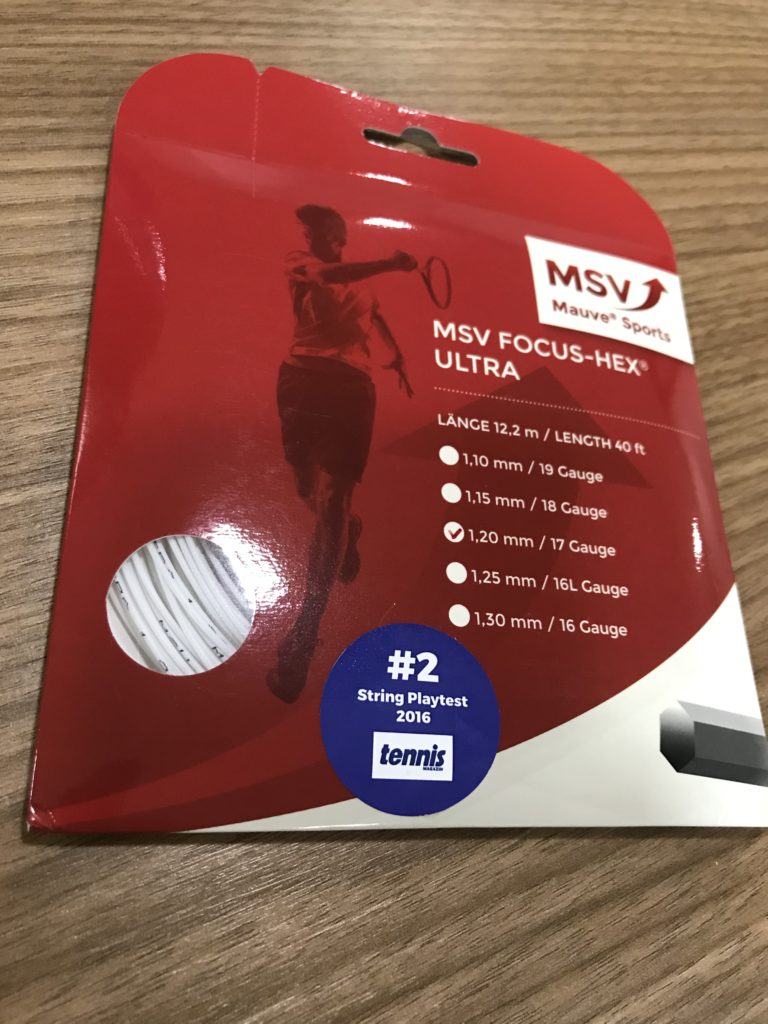 MSV does make nice strings. They are one of the cheaper options on the market, but the playability and performance are not on a budget! I particularly enjoy their white MSV Focus Hex Ultra. A nice, crisp, spin-friendly and controlled but not harsh poly string.
Buy MSV Focus Hex Ultra

MSV Focus Hex Ultra Review
Top Ten Tennis Strings Right Now – Solinco Hyper-G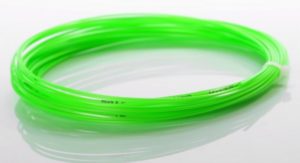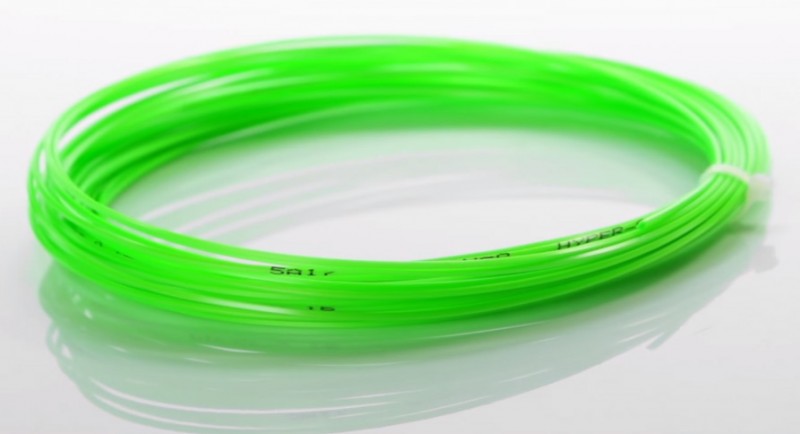 If you like a spin-friendly string with good feel, Hyper-G is one of the best ones on the market. You instantly recognize the color too! The feel is crisp and controlled, and it rewards big swings. I like it in a softer racquet where I think the string helps make the racquet more balanced and less "mushy."
Buy Solinco Hyper-G
Top Ten Tennis Strings Right Now – HEAD Hawk Touch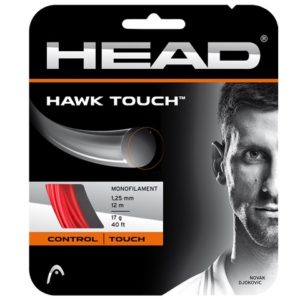 I wasn't fantastically impressed by HEAD Hawk Touch the first time I played it, but after a few sessions, I realized it is a gem of a string. Soft, yet still control-oriented and spin-friendly. I like it best in a more open string pattern such as my 100 sq inch, 16×19 Babolat Soft Drives.
Buy HEAD Hawk Touch
***
Good luck on finding the right string for your racquet and keep working on your tennis game!
Tennis greetings from Tennisnerd (Jonas)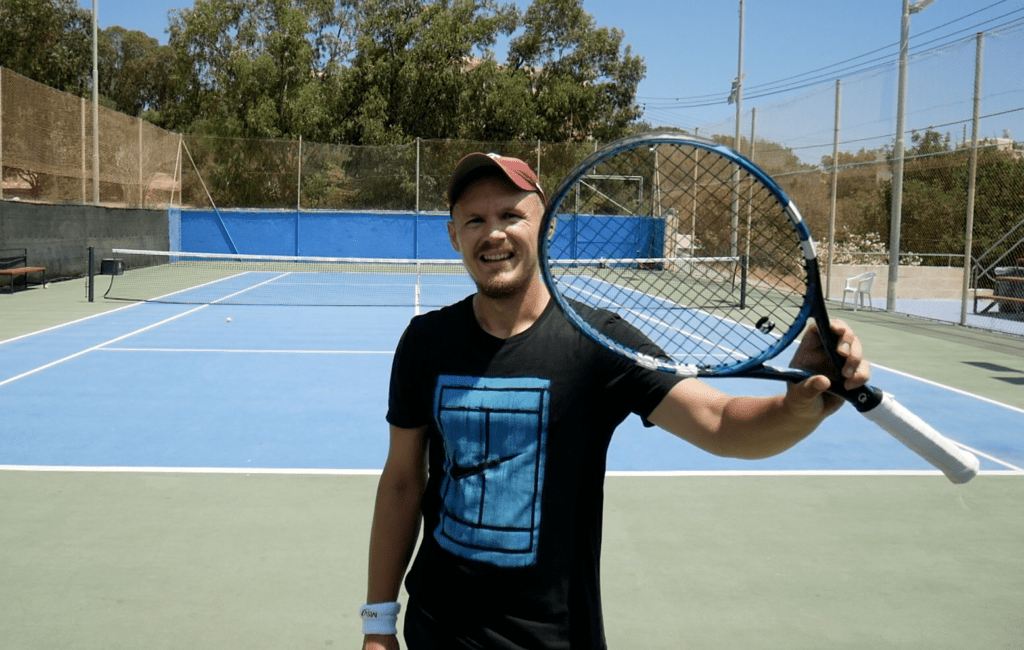 Do you like Tennisnerd? Please also follow and share our other channels. Every like, share and follow is deeply appreciated!

Patreon – Support and get VIP content
YouTube – In-depth video reviews and vlog
Instagram – Racquets, racquets, racquets
Twitter
Facebook Page – New content daily
Facebook Group – Join the discussion with other tennis nerds
Amazon Influencer
About tennis racquets
All racquet reviews
Here is a great racquet buying guide to get you started.
What tennis racquet should I buy?
Top tennis racquets to buy right now
The Gear of the Year 2018
The Gear of the Year 2017
The Gear of the Year 2016
Tennis racquets for juniors
Tennis racquets for kids