Watching the Western and Southern Open 2020, it's clear that they have made the courts faster. So let's talk about tennis court speeds.
So why have they made the courts faster and how do tennis court speeds affect tennis? This might be obvious to some of you, but it is worth thinking about. The surface of the court obviously makes a huge difference in the experience when you play tennis. Back in the 70s and 80s, courts were faster, racquets were smaller and balls were harder/smaller too. This all made tennis a faster sport, but players couldn't hit the balls as hard with these heavy racquets with smaller head sizes and natural gut strings. It was in many ways a different sport until racquets got bigger and strings got stiffer. This allowed tennis players to hit harder and with faster tennis court speeds we didn't get a lot of long rallies to watch.
These days it goes a bit back and forth. Wimbledon was slowed down due to too many big servers achieving huge success there. "Serve tennis" is not the most fun for the spectators. So they changed the grass, slowed down the courts, and with the change in equipment, we can see baseliners win grass court tournaments. A great serve still helps, but it is not the overwhelming dominating factor.
Last year, the US Open had really slow courts. Players who like to play defensive tennis obviously benefit here, because it's so difficult to hit winners against them. This helps players like Djokovic, Thiem, and Nadal who like to play a bit more defensive tennis or just have a longer swing. It doesn't help players like Federer and Tsitsipas who like to take the ball on the rise and attack the net.
Tennis Court Speeds – US Open Speeds Up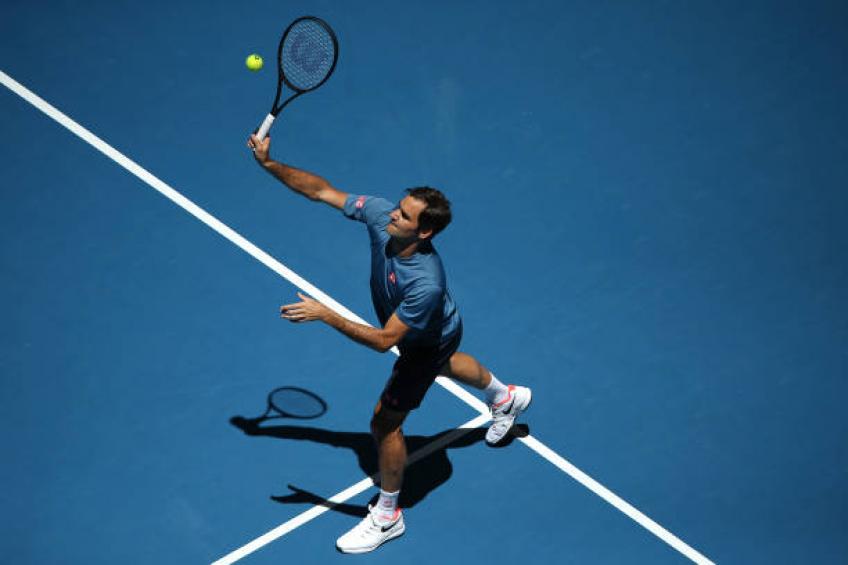 So why has the US Open changed the court surface? Perhaps they were a lot of complaints from players, perhaps the spectators returned the feedback that the tennis was too slow. It's hard to know, but it's clear that the courts are faster.
Djokovic estimated them in a quote to being 20-30% faster, coach Brad Gilbert said it was probably faster than that. Hearing that, I am sure that Federer would have enjoyed them!
One player that did not enjoy the faster courts was Dominic Thiem. His first loss to Krajinovic 6-2 6-1 was a clear indication of that. Perhaps he is suffering an injury, but I also believe the court speed was not in his favor.
Do you like the faster courts of this year or the slower courts of last year? Let me know in the comments below.
Tennis Court Speeds and Surfaces
Here is a basic overview of tennis court speeds and surfaces:
Indoor Hardcourt – usually faster for a hard court, some materials make it super quick
Outdoor Hardcourt – can be either slow or fast. The most versatile surface.
Grass – faster, lower bounce, you need to think fast and have quick reflexes
Clay – slower, higher bounce, gives you time to reach the ball but hard to hit winners
What court surface and speed is your favorite?