Thiem impresses in exhibition tournaments during the Corona-induced off-season. He has managed to play a lot of tennis despite the situation.
We all know that Dominic Thiem likes to work hard, on and off the court. He has sometimes been criticized for his heavy schedule, but he has also built up an impressive physique and mental strength. During what has hopefully become a pre-season before the official tour gets going again, he has played the following:
Thiem's Off-Season Schedule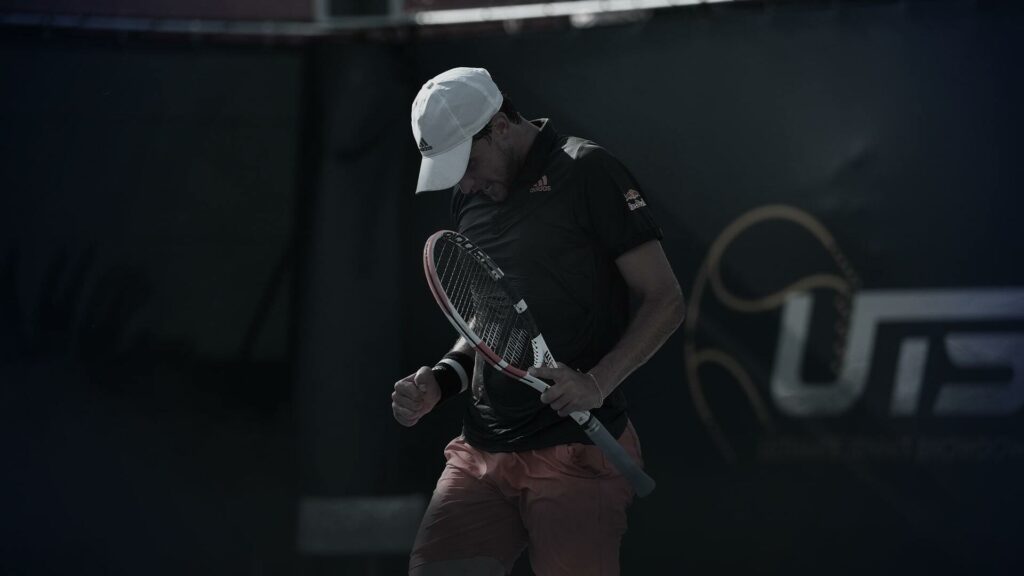 The Adria Tour – he won
Ultimate Tennis Showdown – he played one weekend as far as I'm aware and beat the champion Matteo Berrettini
Then he arranged his own tournament, Thiem's Seven (Sieben in German sounds better), where he lost in the final to Andrei Rublev.
He won the first grass-court leg of the Bett1Aces at the Steffi Graf stadion in Berlin.
And now he's playing at the hardcourt leg of the  Bett1 Aces, where he has just reached the final (against Jannik Sinner) after beating Tommy Haas in a well-played semi-final.
I have watched some of the action and it is clear that Thiem has not been lazy during the off-period. He seems to have built more muscle and looks hungrier than ever on the court. I would be very surprised if he doesn't win a Grand Slam in 2021. Everything is there, he just needs to take the final steps in a final against one of the all-time greats. Not an easy feat, but everything points to that he can do it.
Large strides in Thiem's game
Thiem has definitely improved his serve in recent times. It was clear at the Australian Open and these exhibitions have been further evidence that it has become more and more of a weapon. He also plays more aggressive tennis and has moved closer to the baseline. He has also shortened his swing a bit for faster surfaces. All-in-all, it is clear that he has become a much more versatile and well-rounded player with more weapons. If keeps playing and working hard like this, I have a hard time seeing him not be a world number one in the coming years.
He is definitely ready for it.
Links to the Ultimate Tennis Showdown and Bett1Aces
What do you think of Thiem's game and his chances to Domi-nate? (Sorry about the pun).