That headline looked weird, right? There has been no lack of drama at the US Open 2020. But yesterday's matches were a bit dull.
Yesterday I wrote how I was looking forward to some "popcorn" matches. Thiem was playing wunderkind Auger-Aliassime, big-hitters Berrettini and Rublev were squaring up, Tiafoe vs Medvedev was an interesting clash of styles, and so on. But in the end, all we got were pretty straightforward wins. That's tennis and perhaps a byproduct of the Djokovic default, but I felt a bit cheated by the lack of dramatic matches.
Thiem – a force of nature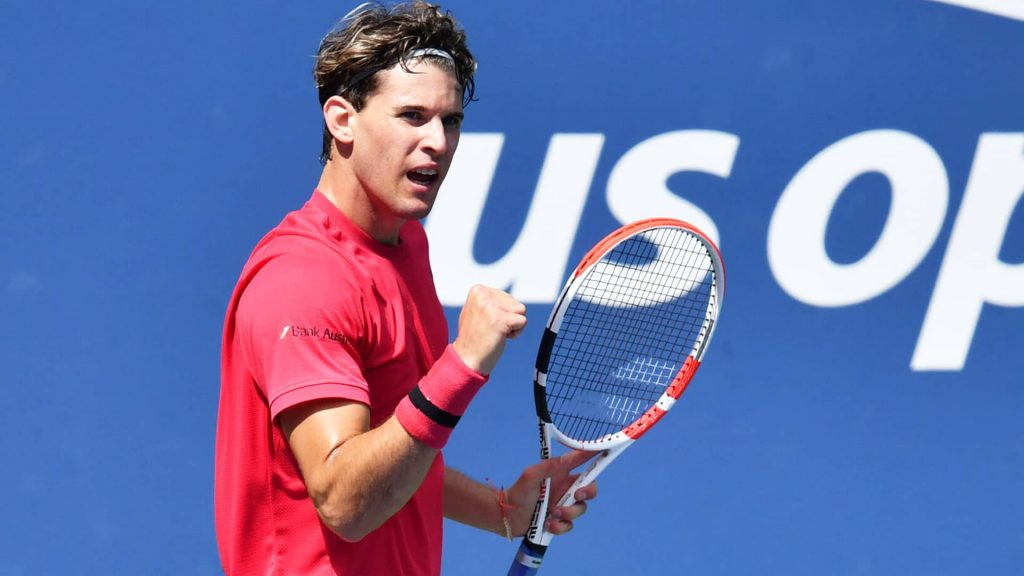 If Auger-Aliassime (FAA) was a symbol of youthful energy, Thiem put it to sleep pretty quickly in yesterday's match. FAA seemed to have no way to deal with Thiem's heavy barrage of topspin groundstrokes. It was surprising considering FAA's impressive form before the match, but now that Djokovic is out of the draw, Thiem must definitely be seeing this as "his to lose". He is the most experienced player, especially at Grand Slam level and he is my favorite to win by a long shot now. If you watch the highlights you will see some monstrous one-handed backhands from the "Dominator". If that shot works, he is very, very dangerous.
Here's the Thiem match point. An unreal open-stance backhand bullet. @primevideosport #USOpen pic.twitter.com/FYKj33TfVs

— Matthew Willis (@MattRacquet) September 7, 2020
Medvedev efficient, Tiafoe injured?
One player that can stop Thiem is Daniil Medvedev. He trashed Tiafoe 6-4 6-1 6-0. I suspect something was wrong Tiafoe because he seemed to completely give up in the last two sets. There were lots of failed serving and volleying, but I didn't see the whole match. There wasn't a lot of love on the court, judging by this picture.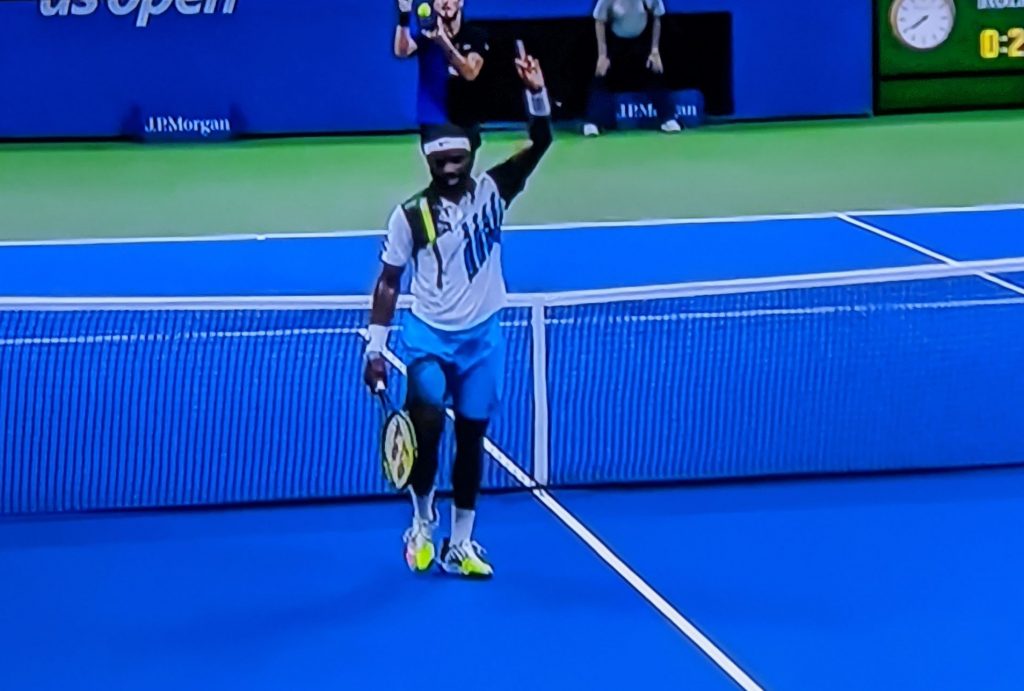 Maybe Tiafoe wanted to give back some of what Medvedev did to the New York crowd last year? Or maybe he thinks Medvedev is just another "bullshit Russian" (in the words of Stefanos Tsitsipas).
If Tiafoe was in good shape, he should have made a better effort in this match. It was way too one-sided for a player of his abilities.
Coaching Rublev from the sidelines
The Lack of Drama at the 2020 US Open doesn't work, does it? Because there was some aggro also in the match between Berrettini and Rublev. The tennis was good and Rublev managed to turn the tables on a pretty poor head-to-head situation. Much thanks to his coach Fernando Vicente who was visibly coaching from the stands during most of the match. Many players get some kind of advice, support etc shouted from their coaches during the match, but this was pretty serious coaching. Either they allow it for everyone, or they put the coaches far away from the players.
One day after following the rules as they should be followed, here is another blatant coaching violation not called. pic.twitter.com/9IA0cfOXyL

— Pam Shriver (@PHShriver) September 7, 2020
Talking about Russians, we have Rublev vs Medvedev next. I hope it will be a proper battle.
De Minaur too fast for Pospisil
Pospisil and De Minaur is an interesting clash of styles. One attacker vs an ultra-fast defensive player. But once de Minaur took the first set, it seemed like some of the gas ran out of Pospisil's tank and the end of the match became pretty straightforward.  Still, a very good result by Pospisil to go this far in the US Open.
Results from yesterday: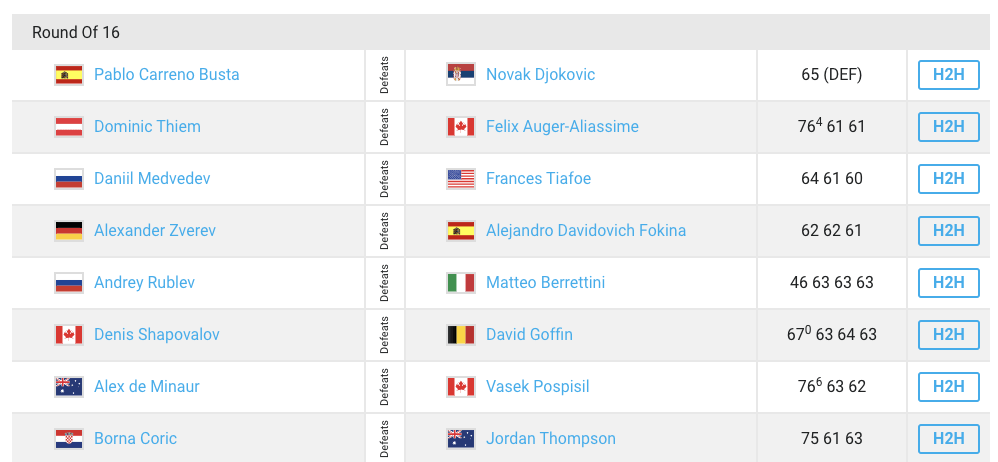 The quarterfinals are:
Carreno-Busta vs Shapovalov (I pick El Shapo, who is playing really well)
Coric vs Zverev (Zverev is in his best form in a long time)
Rublev vs Medvedev (Medvedev in five)
Thiem vs De Minaur (Thiem will overpower the quick-footed Aussie)
What are your thoughts for the quarters?