Daniil Medvedev is ranked at number two in the world after his win 10th title at the Open 13 Provence in Marseille.
Did we see this coming? Maybe. Medvedev has gone on some impressive streaks since 2019 and ended 2020 by winning Paris Masters and the ATP Finals in consecutive weeks. If you wonder about Medvedev's tennis racquet, you can check out this post.
I have speculated in previous posts that Medvedev could be a future world number one. It seems even more likely consider his recent results, but his straightforward loss to Djokovic in the Australian Open final wasn't particularly inspiring.
I'm not sure I would bet any money on Medvedev taking the top spot, but I think he has it in him to win at least one grand slam and probably more. There are a few consistently impressive players ready to pounce and challenge three GOATs at the moment: Thiem, Rublev, Tsitsipas and Medvedev. But there is also a younger crop of players in Jannik Sinner and Felix Auger-Aliassime (or even Carlos Alcaraz) that also are highly dangerous.
Rublev keeps winning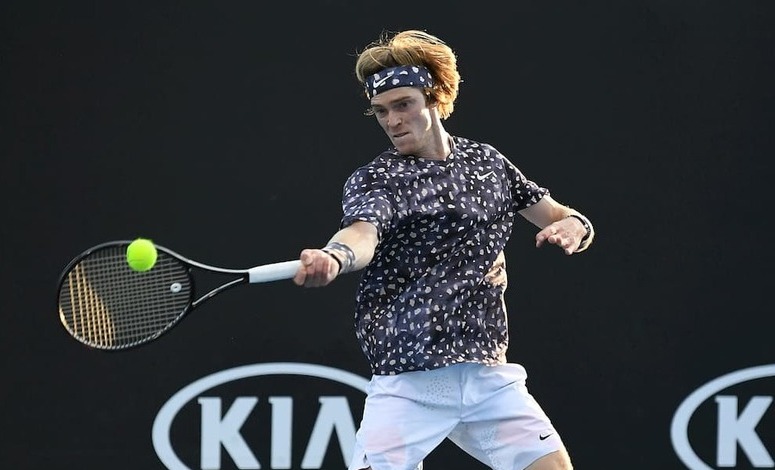 Rublev did only play one match in Doha and he lost it. He won two matches on walk over, which is rare and then stumbled against Bautista-Agut. Still, he managed to win the doubles with his Russian buddy Aslan Karatsev. So Rublev doesn't really know how to stop winning titles on pretty much anything below the Masters 1000 level.
Consistency is one thing, but can he bring his A-game also against the best players in the world and on the biggest stages? Maybe there can already be a Masters title waiting for him in Miami? Or is Djokovic simply unbeatable on hard courts? Lots of questions to answer over the coming weeks and lots of tennis to look forward to!