Novak Djokovic is the Australian Open champion 2021. He defeated Medvedev in straight sets to win his ninth (!) Australian Open title.
I am sure most of you are not surprised to hear that Novak Djokovic is the Australian Open champion 2021. He was the favorite before the tournament. He started in a kind of "wobbly" fashion, but improved as the tournament went on. There is some discussion online whether he was actually injured or if he was playing tricks on himself and/or the opponents, but in the end it doesn't really matter. Novak is simply too good at the Australian Open.
How does he do it? Well, Novak has the kind of mental strength that we all should aspire to have on the tennis court. He seems to always play his best during the most important matches and points. Before the final against Daniil Medvedev, I thought the match would be close based on Medvedev's impressive record of late (20 straight wins, more than half against top ten players!), but it was clear after the a tight first set that Novak was simply too good on the day.
Where is the "next gen"?
Tstisipas, Medvedev, Zverev and Rublev are hardly next-gen anymore, but by now they should be winning grand slam titles, right? After all, Medvedev has been in the final twice (lost to Rafa and Novak) and Zverev once (lost to Thiem). It will take longer though. We're in 2021 and the big three are still dominating heavily in the grand slams. Only in the slam where Rafa and Roger didn't play and Novak was defaulted, did we get a new winner in Dominic Thiem.
We're now counting down to the tennis summer in Europe and the French Open and Wimbledon. Who are the favorites? Well, at the French Open it has to be 13-time winner Rafael Nadal and for Wimbledon it's likely that Novak and Roger will go in as the two main favorites.
Where is the next gen? Well, simply not there. Maybe we need to skip a generation and go straight to Sinner or even Alcaraz? No matter what, I think the sport would do well with a new grand slam champion soon. Until then, we can only applaud the extreme strength and dedication and determination of the 3 GOATs. 
What racquet does Novak use?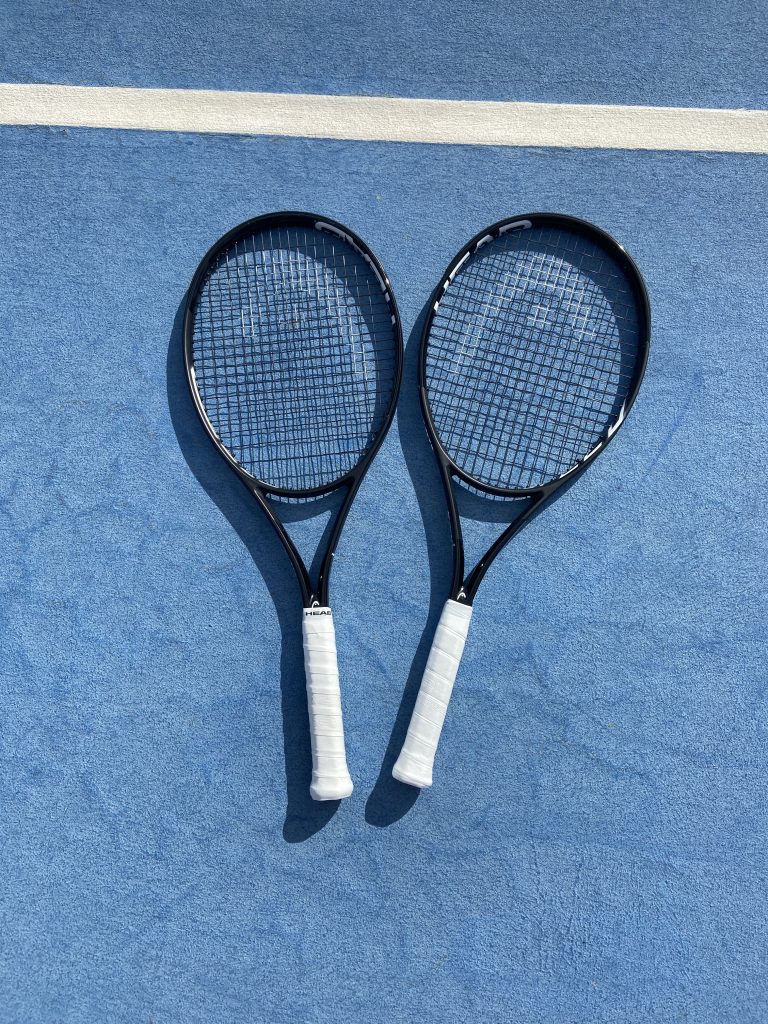 I got a few questions about Novak Djokovic's racquet. He endorses the new HEAD Speed MP Limited edition, which I will soon review (it is the same as the white/black one but in an all-black paint job that Djokovic prefers). You can get the new HEAD Speed MP and Pro Ltd black edition at one of our affiliates and a small commission goes to Tennisnerd.
Buy the new HEAD Speed at:
Tennis Warehouse (US)
Tennis Warehouse Europe
Tennis Only (AUS)
Novak is actually using a pro stock racquet with a smaller head size, which you can read about if you click the link above. Still, the standard retail Speed is a lot easier to use and there are few players in the world that would play better with Novak's actual racquet.
Who do you think from the new crop of players will be the first to "topple the big three"?