It's time for another edition of This Week in Tennis. Week 29. Novak goes for gold, Roger opts out and Naomi releases Netflix special.
This Week in Tennis is my weekly look at the tennis tours and general tennis news. It's always a bit of a slow week after Wimbledon, where the action gets back on clay for the most part in Båstad, Sweden (Nordea Open), there's the ATP 500 in Hamburg, and the grass-court ATP 250 in Newport.
Pablo Carreno Busta took the title in Hamburg after an overall very solid performance. He defeated Filip Krajinovic in the final 6-2 6-4. Krajinovic played a great tournament as well and defeated the number one seed Stefanos Tsitsipas in a tough three-setter. Hamburg also saw the return of form for Benoit Paire, who reached the quarter-finals and had four match points against Delbonis to reach the semi-finals. Alas, it was not to be for the Frenchman, but a promising result nonetheless after quite a while in the darkness.
Casper Ruud "did his duty" in Båstad and won Swedish Open pretty convincingly. The Nordic encounter between strong Norwegian junior Holger Rune and Casper Ruud took place in the second round. Ruud showed Rune that he has some work to do before he can challenge "the big boys". Ruud won 8 straight games before Rune won his first. 6-0 6-2 to the Danish top 20 player.
We're leaving the grass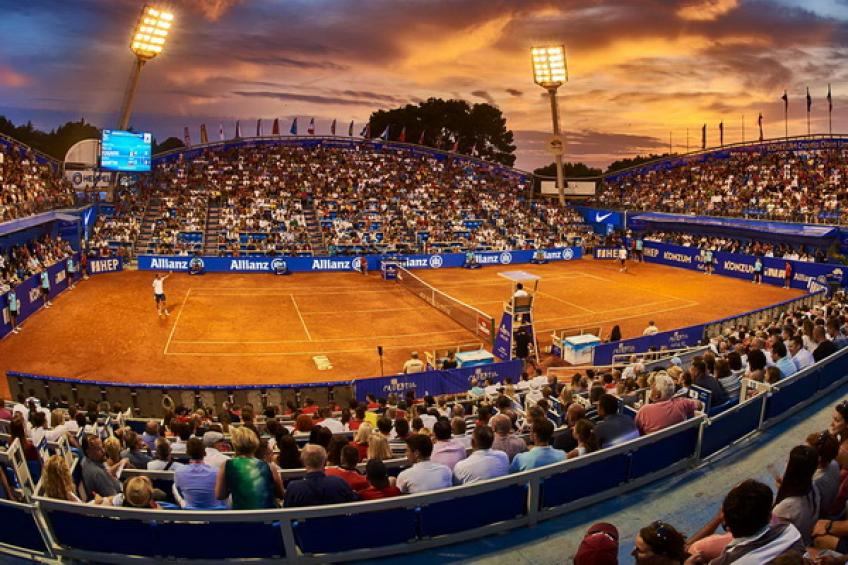 In Newport, it's been mostly about the impressive performance of 20-year-old Jenson Brooksby. You can read an interview with him on tennis.com. At the time of writing, he is about to contest the final against wild card Kevin Anderson, who has played very well and beat Jack Sock earlier in the tournament.
After the Newport final, we're leaving the grass courts. Next week the ATP action goes on the clay in Umag, Croatia and Los Cabos, Mexico, and the Swiss Open in Gstaad. Top players in action there:
Los Cabos: Isner, Querrey, Norrie, Fritz.
Umag: Ramos-Vinolas, Lajovic, Krajinovic, Gasquet (keep your eyes on young talent Alcaraz as well)
Gstaad: Bautista-Agut, Shapovalov, Ruud, Garin, Paire
We're also seeing the Olympic tennis tournament starting on the 24th, but there will be no crowds and the start-up is pretty decimated.
Novak going for gold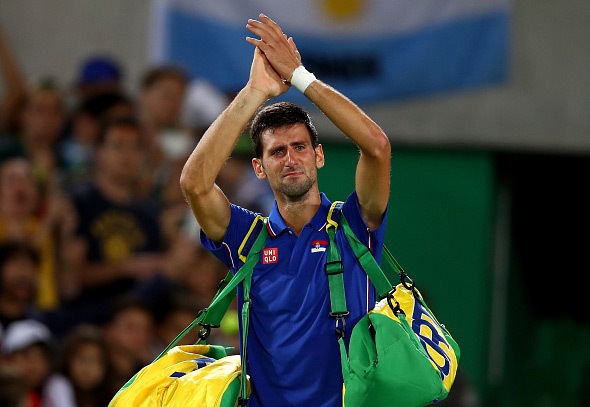 Federer unsurprisingly announced that he felt a niggle in his knee after Wimbledon and is not physically fit to play the Olympics. Novak on the other hand said that he was 50/50, but a few days ago he said that he is going. The gold medal and the chance of the Golden Slam are a bit too tempting, I think. He is the overwhelming favorite to win the event, but the best of two sets format will make it more likely to challenge him.
You can find the entry list for the Olympics here, but we will take a look at the draw (to be done on Thursday 22nd) later next week. Players who can threaten Novak: Tsitsipas, Medvedev, Zverev, Berrettini, Hurkacz.
If Novak takes the gold, he looks likely to achieve the golden slam – winning all four Grand Slam tournaments and the Olympics in the same year.
The prospect of watching this with no spectators in the stadium and a decimated starting field doesn't excite me too much, to be honest.
Naomi on Netflix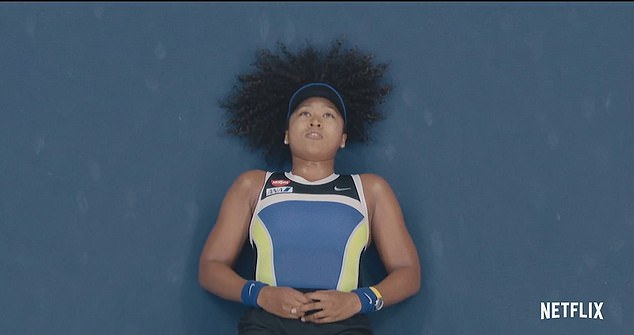 Naomi got some criticism on social media for citing mental stress issues, withdrawing from the French Open, and then Wimbledon, and at the same time announcing a Netflix series. I can see the point, but on the other hand, a Netflix series is a very controlled production and where you can edit it to fit the narrative and exclude things you don't want. This is not as easy when you're doing live interviews and press conferences.
I think Naomi is setting up her career pretty cleverly. She is building a mystical and fascinating persona that will have the possibility to expand far outside the tennis world after her career. Yes, it's a shame she doesn't want to chase records and feels the stress of competing so much that she has to withdraw from important tournaments. But she seems to reason that life isn't all about tennis, which seems to be a healthy approach. It's her life, so she may set it up as she pleases and chase the goals she wants to chase.
I haven't watched the docu-series, but I might do that later on. From what I have heard and experienced around similar controlled productions, it's not the most revealing and doesn't portray much in terms of new information. But if you're an Osaka fan – go for it. Also, it's probably some good marketing for tennis!
Summary
Phew, I think that's all for this week in tennis number 29. Let's look at the Olympics draw when we get it later on in the week. Peace out.
Thanks for reading! If you want to support Tennisnerd, please consider buying something from one of our affiliates:
Americans! Get excellent tennis gear: Tennis Warehouse
Europeans! Get great gear: Tennis Warehouse Europe
Aussies! Buy great gear: Tennis Only
Learn from the top pros: 14-day trial for TopCourt
Analyze your game: Try Swingvision Pro for free! 
Eat better, perform better: Your Super Superfoods
Get rid of your tennis elbow: Flexbar
Custom racquets: Angell racquets
Become stronger and faster on the court: Tennis fitness courses
Find new partners to play: Play Your Court
Get help finding a racquet with my: Racquet consultation
Get more content on my: Patreon