18-year-old Luca Van Assche won his first Challenger title and 22-year-old Alycia Parks won a WTA125 in Andorra.
This was the last week of tennis action before the next season starts. Let's have a look at these two up-and-coming players.
Player to watch: Luca Van Assche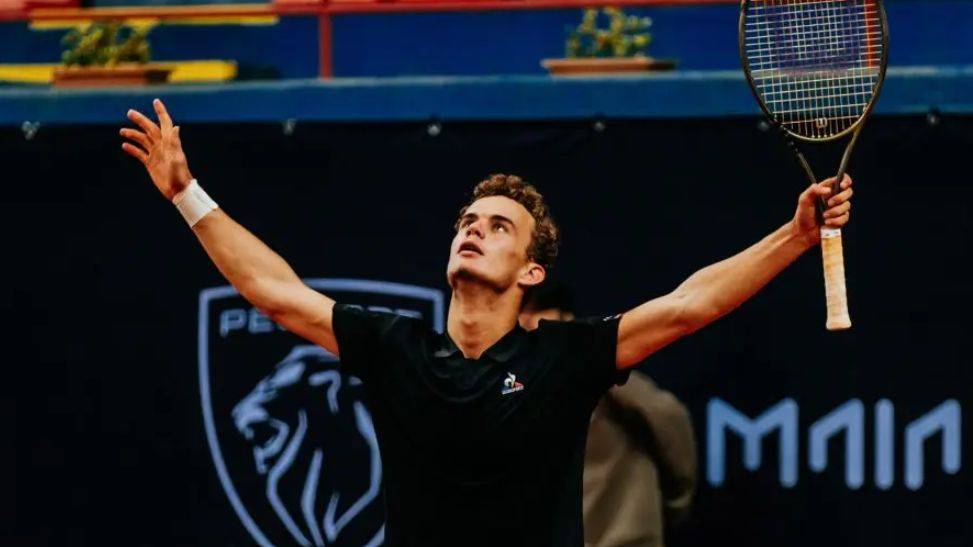 Country (sports)
 France
Residence
Paris, France
Born
11 May 2004
Woluwe-Saint-Lambert, Belgium
Height
1.78 m (5 ft 10 in)
Turned pro
2022
Plays
Right-handed (two-handed backhand)
Van Assche had one target for the year: win a Challenger trophy. It took him until the last tournament of the year, but it did finally happen at the Maia Open. He did reach four Challenger finals before being able to take the trophy.
"It was a great week for me, I'm so happy to win," Van Assche said. "When I lost the first set [in the final], I was thinking about it like, 'I cannot lose four finals!' I continued to fight and it worked. It was my goal to win a Challenger this year and I did it at the last tournament of the year.
"This is the biggest day of my career so far and I hope there will be other days like this in the future. This is a little step in my big career." he said to the ATP Tour.
Luca Van Assche's racquet is what looks like a Wilson H22 pro stock strung with Luxilon 4G.
Player to watch: Alycia Parks
Alycia Parks is a 22-year-old American player who is now in the top 100 after winning the WTA125 title in Andorra, beating Swedish Rebecca Peterson in the final.
Previously this year she defeated Karolina Pliskova and Maria Sakkari at the WTA tournament in Ostrava. The below info is from her Wikipedia page.
As you can see in the picture above, Alycia Parks uses a Yonex racquet painted like a Dunlop CX racquet. In previous images, I have seen her use a Yonex VCORE Pro racquet, so this is likely a Yonex VCORE Pro 100.  I have reviewed the VCORE PRO racquets here.
It is rare that one brand paints another brand's racquet like this, but it has happened in the past with Marat Safin and Dunlop, for example.
Keep your eyes on both Alycia Parks and Luca Van Assche, they can surely go places.