It is time for the US Open 2019 Men's Quarter-Finals. Will we have a Federer vs Nadal final? Here are my US Open 2019 Men's Quarter-Finals Predictions.
Before the tournament, I wrote in my predictions that I thought Novak Djokovic would win yet another Grand Slam title in New York. But in the fourth round, he had to retire against Stan Wawrinka due to a shoulder injury. Wawrinka looked great in the match and was two sets up, but it was obvious early on in the tournament that something was bothering Djokovic. His defeat has forced me to rethink my picks and below you will find my US Open 2019 Men's Quarter-Finals Predictions.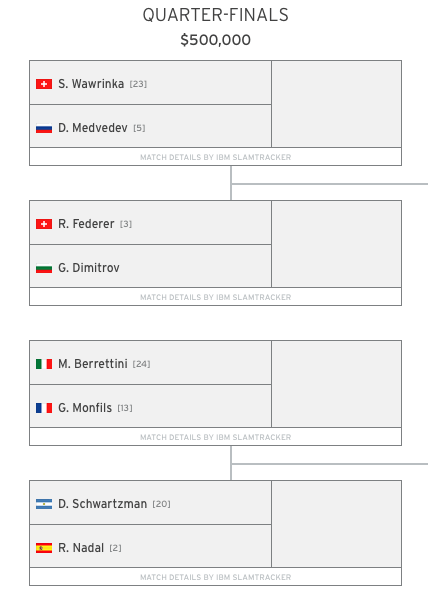 US Open 2019 Men's Quarter-Finals – Top half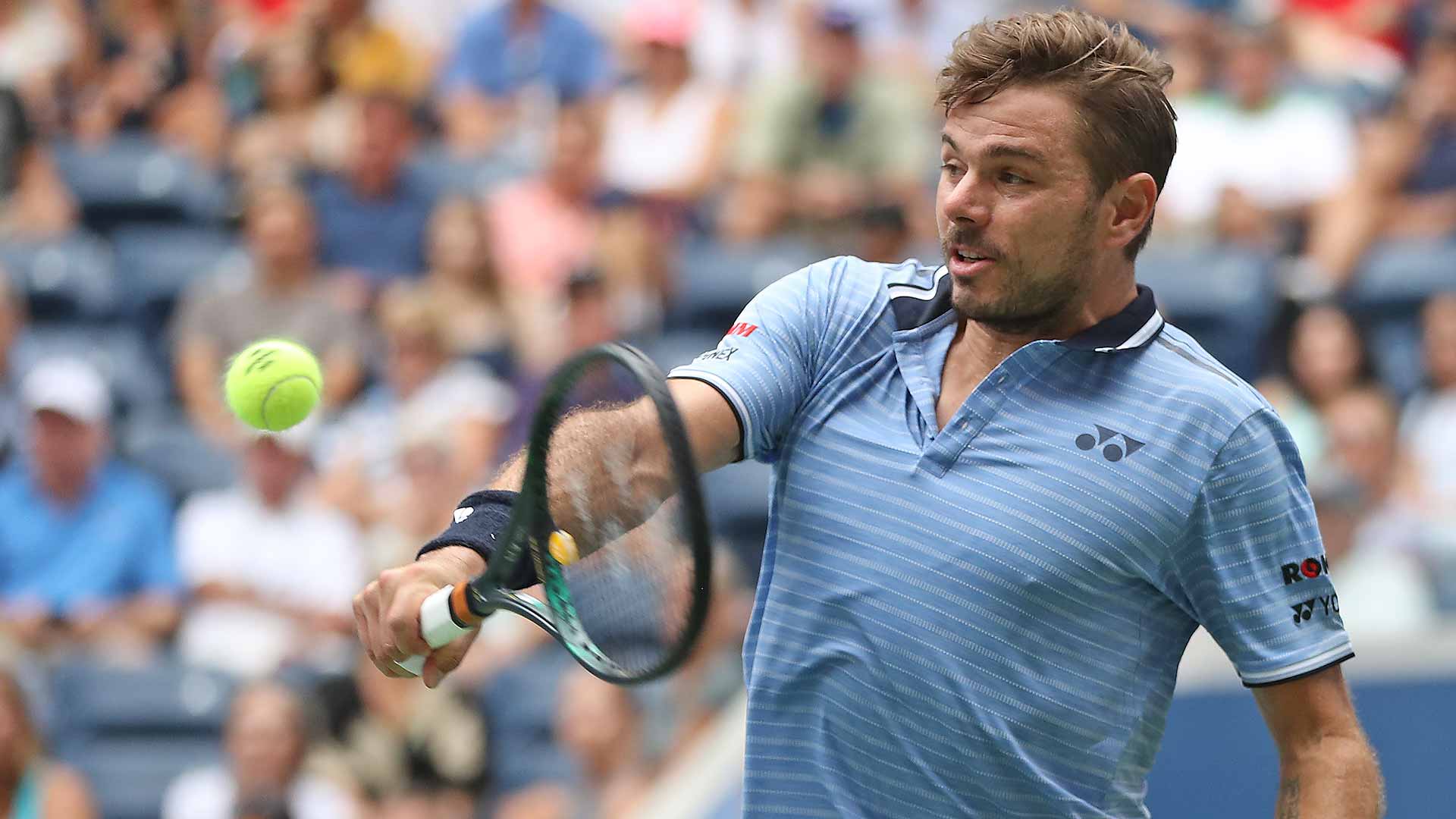 Let's start from the top with Stan Wawrinka vs Daniil Medvedev. Medvedev has been playing impressive tennis these last few months with two masters finals and one title. I recently asked if he could win a Grand Slam and I think he can. He could possibly even win this one, but watching him on the court it looks like his body is a little bit spent. It should be, considering the amount of tennis he has played lately. Stan is in good form again and the win against Djokovic (despite injury) should make him feel he has a real chance to win a second US Open title. I think he will beat Medvedev in four sets. Most bookies hold Wawrinka as a slight favorite, which I agree with.
The popcorn match for fans of elegant tennis is the one between Grigor Dimitrov and Roger Federer. The problem for Dimitrov is that he has never beaten Roger Federer. This is why Federer is the overwhelming favorite here. He had some issues adjusting to the slow court speed in the early rounds, but he only dropped four games against Goffin and looks to be in great shape. Federer should win this match in four sets.
US Open 2019 Men's Quarter-Finals – Bottom half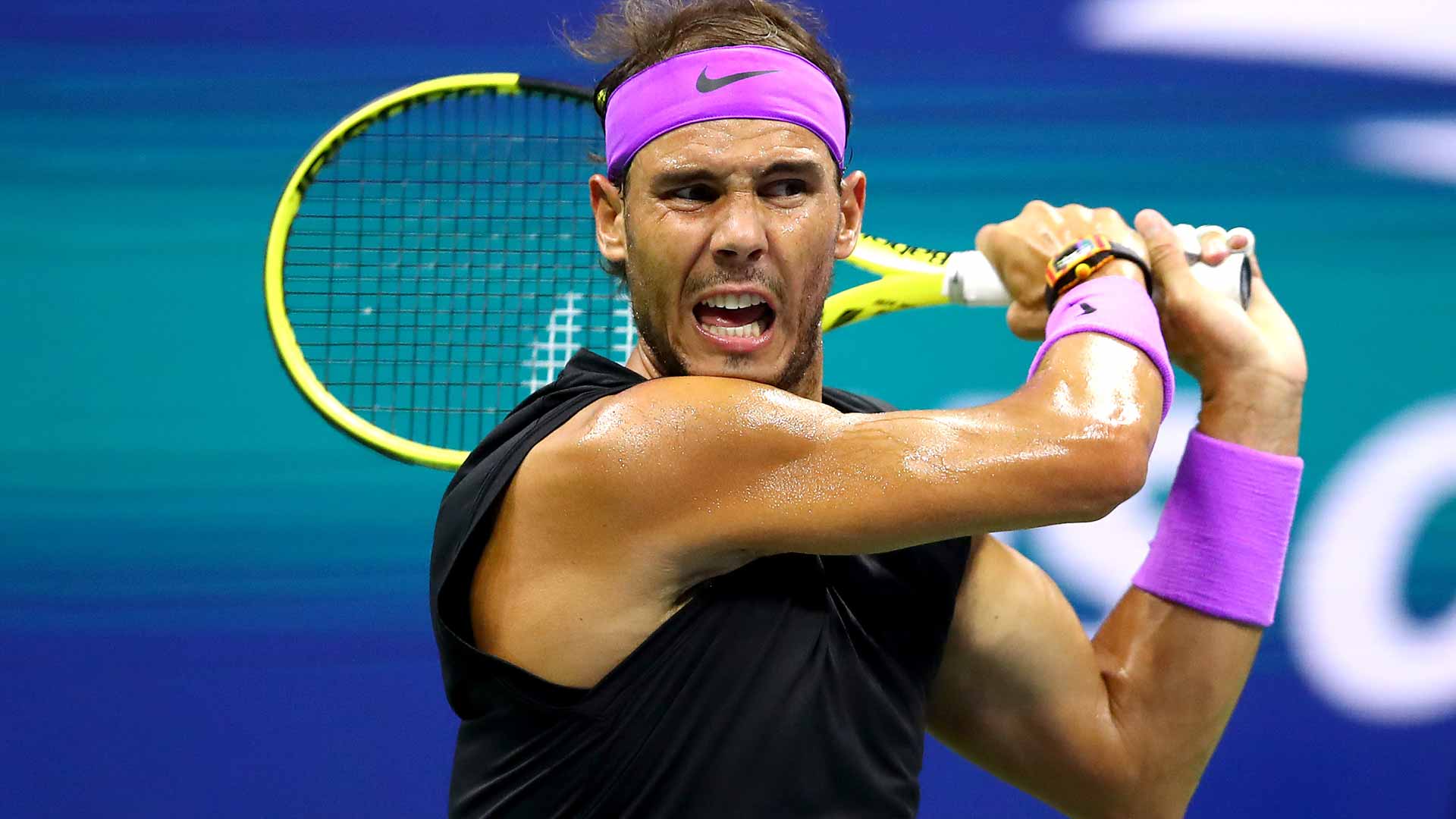 Matteo Berrettini is an exciting player to watch with a big serve and groundstrokes to match. He has made huge strides this year and won the Mercedes Cup in Stuttgart in June. Gael Monfils, on the other hand, is the consummate underperformer according to most tennis journalists. He has the talent to do great things on the court, but he is more showman than fighter and that is perhaps what has tripped him up in the past. Monfils seems to be in a good place these days and is playing some good tennis and I think his crafty tennis can disturb Berrettini. My guess is that Monfils toughs this one out in five sets. The bookmakers agree with me on this one, holding Monfils as the slight favorite.
Rafael Nadal has been in beast mode all tournament and there is no reason to see why that would stop against Diego Schwartzman. Schwartzman played great tennis when he beat Alexander Zverev in round 4, but to beat an in-form Rafa he would need to outperform that by a great deal. I hope for a great contest and a tough fight, I think Rafa will win this match in straight sets. He is also the overwhelming favorite with the bookies.
Pics: ATP Tour
What do you think of my predictions? Not exactly bold, but this is what feels right. And…who will win the US Open?