Babolat is the oldest company specializing in racquet sports. They are one of the most popular tennis brands. This post deals with Babolat tennis racquets.
Babolat was founded in 1875 and launched the natural gut string. They were specialized in strings for a long time but broke into the tennis racquet industry in the 1990s with the Pure Drive, Soft Drive, and Soft Control. Carlos Moya was the first famous user of Babolat tennis racquets. He used a Babolat Soft Drive painted like a Babolat Pure Drive. Read more about the history of Babolat here.

Rafael Nadal also used a Soft Drive and later on a Pure Drive in his younger years. But then Babolat created the Aero Pro Drive for him in 2003. And in large part thanks to Rafa's massive success, Babolat has become one of the biggest brands in tennis. In some markets, like the U.S. and Latin America, it is probably the biggest racquet brand. Let's look at the different lines of Babolat tennis racquets on offer.
If you want to buy a Babolat tennis racquet, please consider doing so using our links and a small commission will go to Tennisnerd: Tennis Warehouse, Tennis Warehouse Europe, and Tennis Only.
Babolat Pure Drive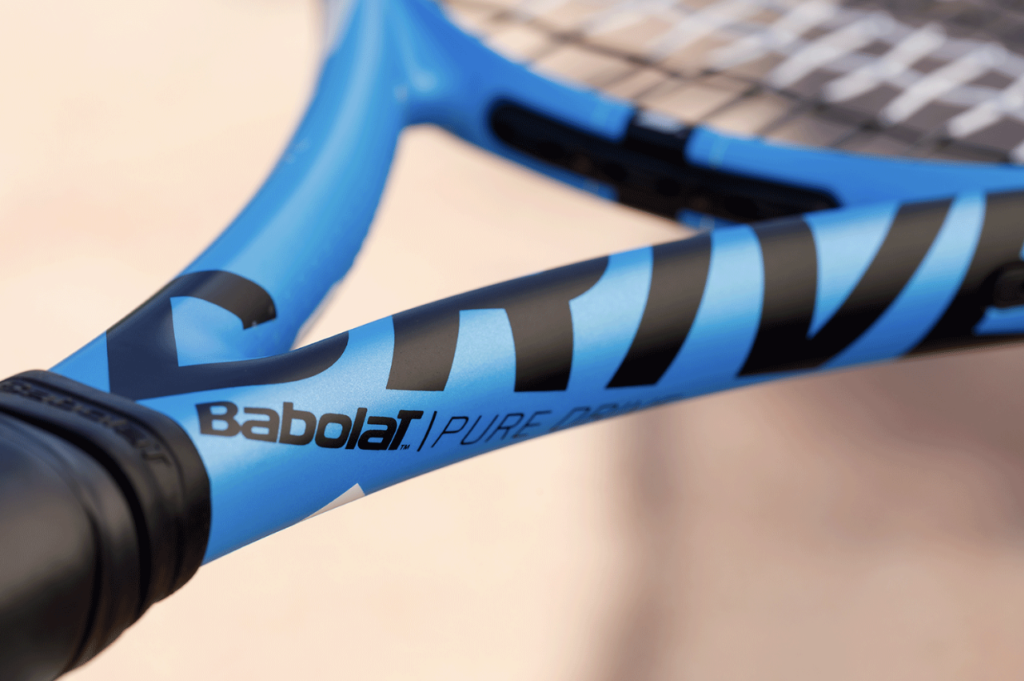 The Pure Drive is the most iconic Babolat racquet. It is a racquet with high stiffness and offers large amounts of power and spin. Thanks to a large sweet spot and a relatively low weight, it appeals to many, many recreational and advanced players the world over. The free power and depth on your shots you get when you use a Pure Drive can be quite intoxicating. The downside is that it can be a bit harsh on your arm and difficult to control. Like with all tennis racquets, it depends on the player.
Professional players endorsing the Pure Drive series: Fabio Fognini, Garbine Muguruza, Sofia Kenin, and Bryan Brothers.
Read my Babolat Pure Drive 2017 review
Read my Babolat Pure Drive Tour review
Read my Babolat Pure Drive VS review
Babolat Pure Aero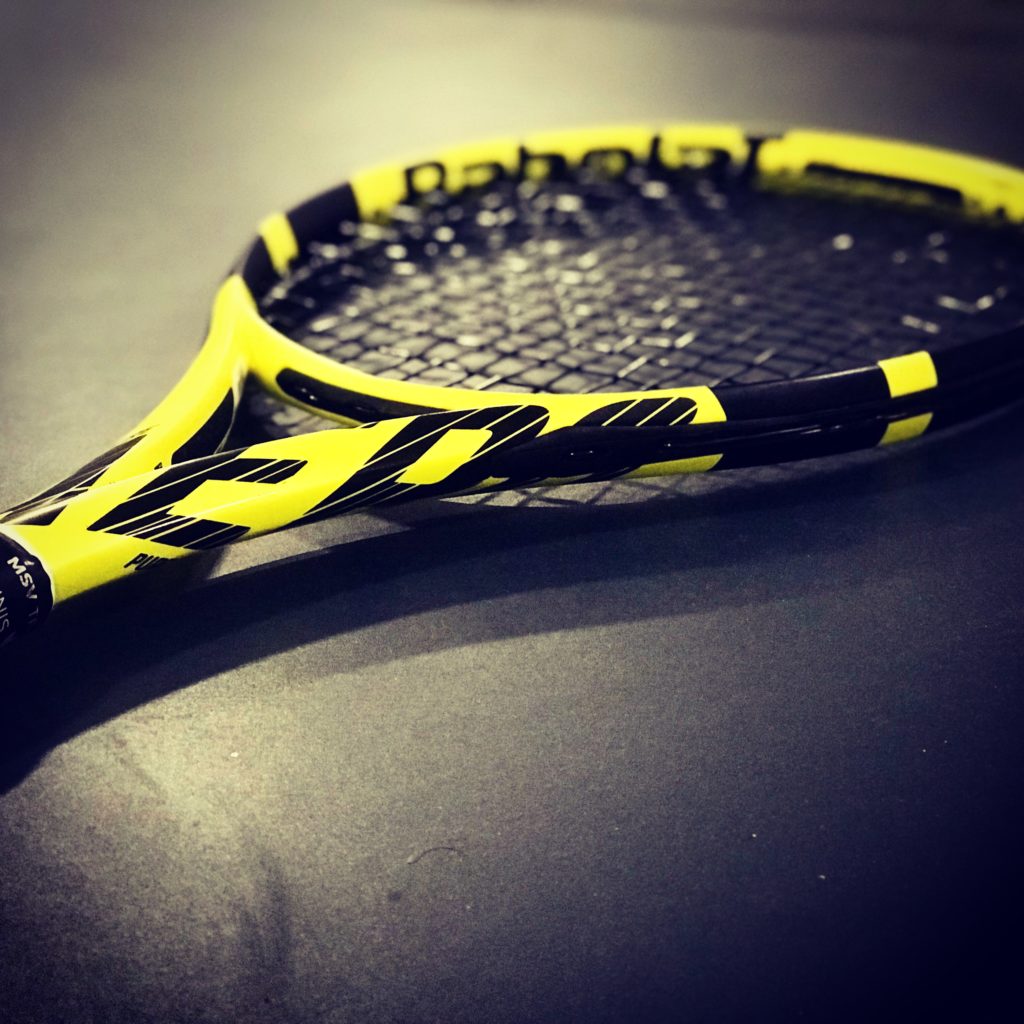 The Babolat Pure Aero used to be called Aero Pro until 2016. It makes sense to align different Babolat tennis racquets around a similar naming convention – in this case, Pure. The Aero line is all spin. Modern tennis is quite heavily centered around generating more spin on the ball thanks to shaped poly strings, a modern forehand technique and larger racquet heads enabling you to hit higher up in the string bed. The Aero is called "Aero" because it has an aerodynamic beam design that is supposed to travel more quickly through the air for faster swings.
Players endorsing the Aero series: Rafael Nadal, Jo-Wilfried Tsonga, Benoit Paire.
Babolat Pure Aero review
Babolat Pure Aero VS Tour review
Babolat Pure Strike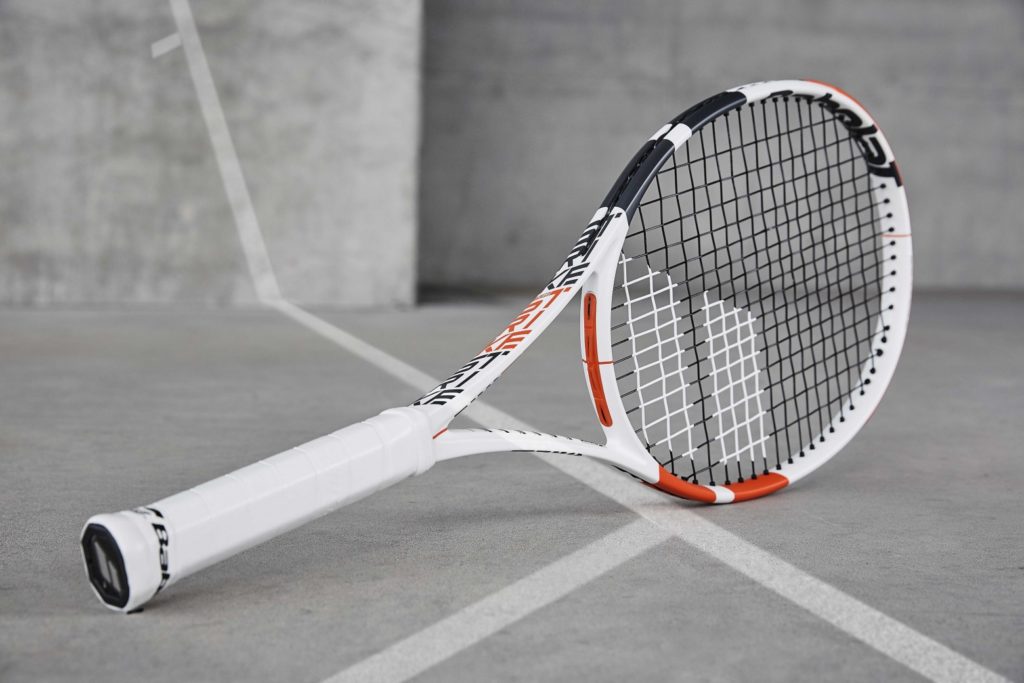 The Pure Strikes series is a relatively new addition to the Babolat lines of racquets. It was released in 2014 and was then endorsed by Tsonga, but when Dominic Thiem switched from the HEAD Prestige to the Pure Strike in 2015, he became the main ambassador for the line.
The Pure Strike is all about attacking players who crave power but also want precision. Thus line of racquets offers a flatter trajectory than the Pure Drive and Pure Aero. You also get a bit more control on your shots, so it is all about more precise power. The 2017 version of the Babolat Pure Strike was a huge hit when it was released and there are still many players using that racquet on all levels of the game.
Players endorsing the Pure Strike: Dominic Thiem, Cameron Norrie, Bethanie Mattek-Sands, Camila Giorgi.
Babolat Pure Strike 100 2019 Review
Babolat Pure Strike 98 2017 Review
Summary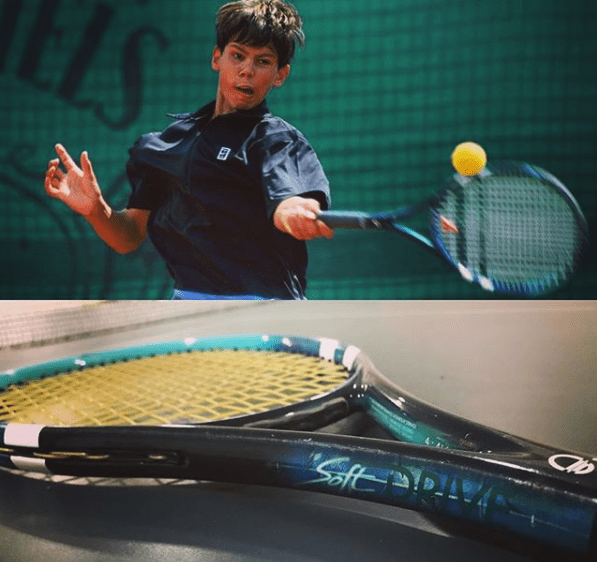 Babolat doesn't really offer any low-powered and more flexible racquets at the moment. They used to have the Pure Control line, which was a more control-oriented line of racquets, but that line is discontinued. I think it would be great if they brought it back, but I think it is difficult to sell more control-oriented racquets on a larger scale these days so their decision is somewhat understandable. Although I think it would open up to players who like a more flexible and comfortable response, so I hope they reconsider.
My favorite Babolat racquet is the Babolat Soft Drive that junior Nadal and Moya used. It is almost impossible to find these days, but since it is constructed with 20% fiberglass it is more comfortable than most other Babolat racquets. I will create a separate post about that racquet in another post.
What is your favorite Babolat racquet and why?