I get a lot of questions about the best tennis racquets 2019. It is always fun to update your gear but you want to make an informed decision. This is where Tennisnerd can help.
It is not easy to talk about the best tennis racquets 2019, because there have been many good ones. If you are specifically interested in arm friendly tennis racquets or arm friendly strings, click the links. If you, like me, suffer from wrist or elbow pain, I always recommend working on a strength and conditioning program.
Choosing a tennis racquet is highly personal. It depends on your level of tennis, playing style, your fitness, and your age/weight/height and so on. There are plenty of articles on Tennisnerd and if you want to receive specific content about this weekly, make sure to join our newsletter. Be aware that this list is subjective and cannot cover everything around tennis racquets, but I try to cater for various playing styles and levels. If you need help you can become a patron or get racquet or string advice via e-mail or skype/Whatsapp.
Best Tennis Racquets 2019 – Beginners to intermediate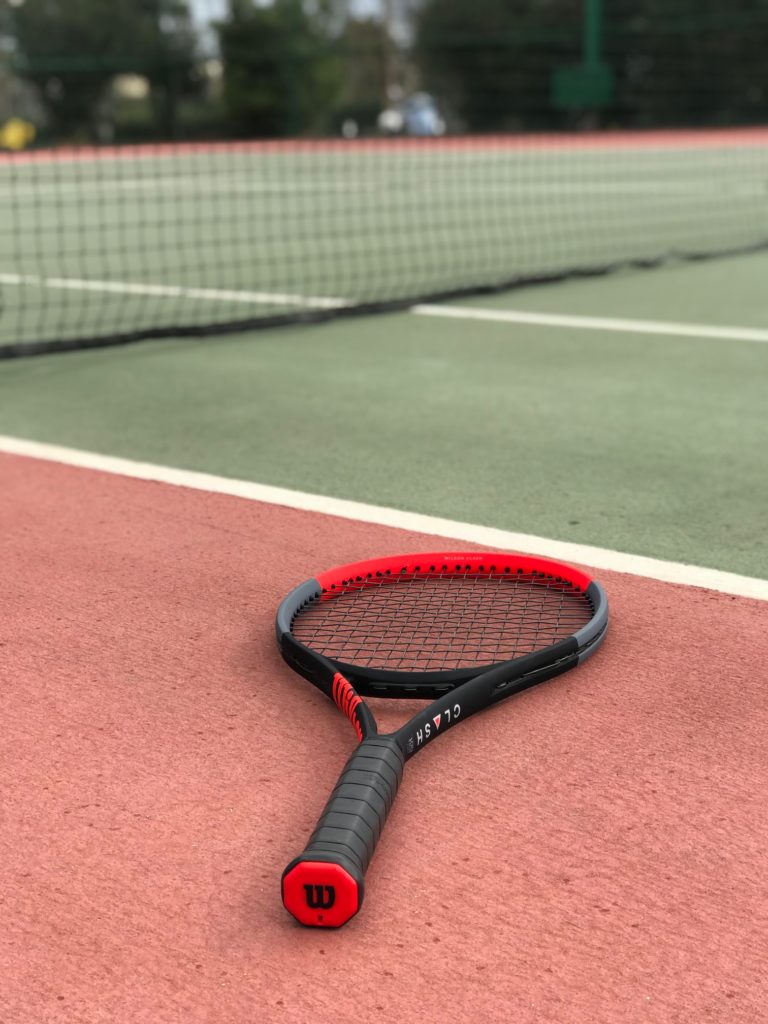 There are a few releases in 2019 that work exceptionally well for beginners to early intermediate players. What you should look for:
Large head size, not smaller than 100 sq inches
Lightweight, not heavier than 300 grams unstrung
Open string pattern – 16×19 gives you better depth than 18×20
Comfort: Make sure the racquet offers good dampening or a lower stiffness rating (RA below 66 strung)
Below are some suggestions for beginners to intermediate players. The links lead to Amazon (affiliate), but you can also check them out at one of our other affiliate shops.
Wilson Blade 100L
or Wilson Clash 100L

The L stands for light and these racquets are really easy to swing and use. The Blade is a bit crisper and faster through the air, while the Clash leads the race in arm-comfort. If you are more advanced you can also customize these racquets and make them play more stable and powerful.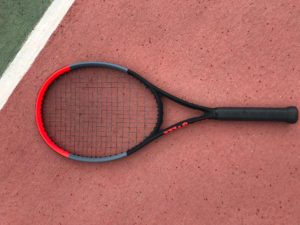 HEAD Graphene 360+ Gravity S
or HEAD Speed X Limited Edition S

The HEAD Gravity line is excellent for arm comfort and the HEAD Speed line is fast through the air and packs a bit more power. Both racquets are easy to use and offer a nice blend of properties.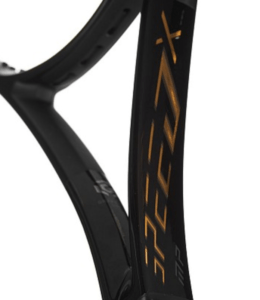 Prince Textreme Tour 100 (290)

The Prince Textreme Tour 100 is an excellent racquet for intermediate players looking for a good blend of power and spin. It swings a bit heavier than the racquets above.
If you would be open to a slightly smaller head size – check out the Dunlop CX 200 LS
.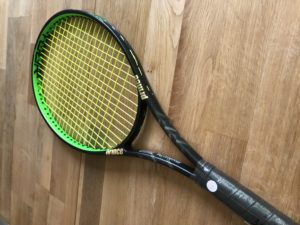 Best Tennis Racquets 2019 – Intermediate to advanced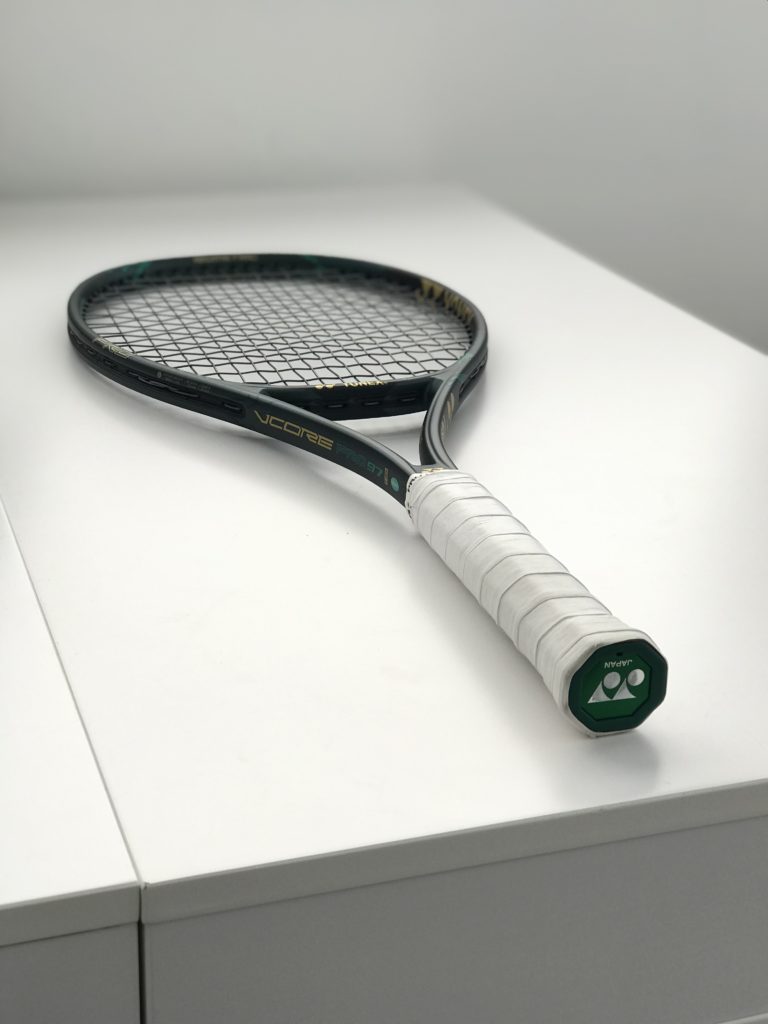 If you can generate more power on your own, you might want a more low-powered and control-oriented racquet. There have been quite a few excellent racquets released in this category in 2019.
Tecnifibre Tfight TF 40 (read my review of this racquet here)
The TF40 offers a great blend of control, power, and feel. It is stable on contact, has a tight string pattern that still delivers spin and has found a good balance between comfort and being able to generate some free pop. One of the best racquets of the year. Buy it on Amazon
or at one of our other affiliate shops.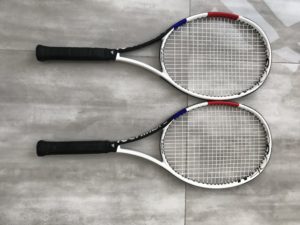 Yonex VCORE Pro 97 HD (read my review of this racquet here)
This racquet is a throwback to the days of flexible racquets with a lot of feel, but not a lot of free power. Still, it does give you more pop than you would imagine and does pretty much everything well. Could be my next racquet of choice.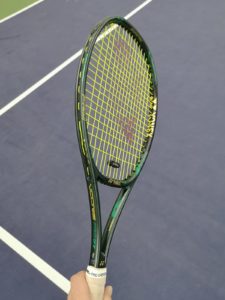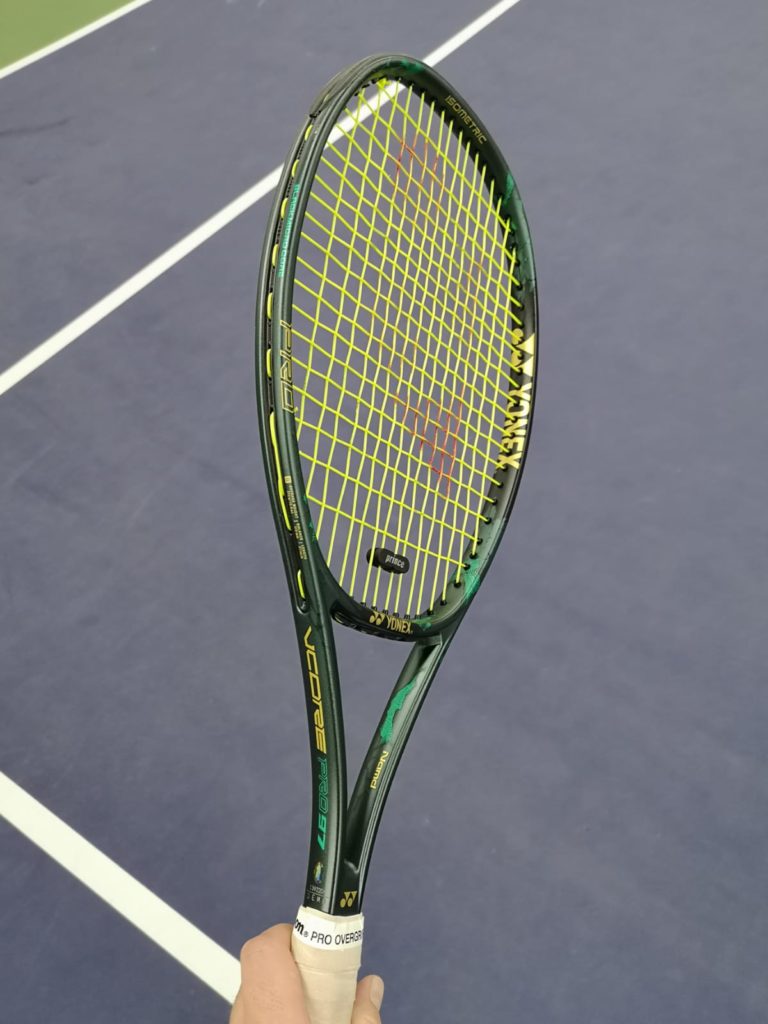 Wilson Blade 98 V7 (read my review here)
Perhaps the best Wilson Blade of all time. Controlled and soft on the arm, stable and it gives you good power despite a low stiffness rating.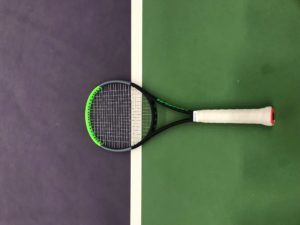 HEAD Graphene 360+ Gravity Pro (read my review here)
The Gravity line was a nice step back to the good old days of arm-friendly HEAD racquets offering great touch and feel. This one does most things well and offers an above-average sweetspot.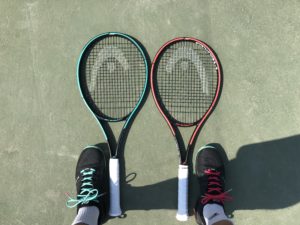 Angell K7 Lime (read my review here)
The K7 Lime is another racquet with an old-school feel and top-of-the-line comfort. If you sensation of a racquet flexing on impact and being able to place the ball on a dime, you should give the K7 Lime a test drive. Buy the Angell K7 Lime here.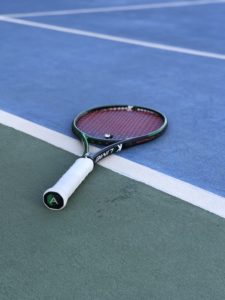 What is your favorite racquet of 2019? Please comment below.