Wilson has now announced that you can customize your Pro Staff. Previously, the Pro Staff racquets were not available for a custom paint, but that has now changed.
You can customize your Pro Staff via this link. There are a few pros that share how they would customize their Pro Staffs on the page, including Roger Federer, Serena Williams, Stefanos Tsitsipas and Gael Monfils. Federer will however return to play in Doha with the current retail paint job V13 Pro Staff RF97A. You can check out the latest version of the Pro Staff RF97 Autograph V13 at Wilson.com. If you buy a racquet (or other gear) from Wilson.com via any of my links, Tennisnerd receives a small commission.
The Wilson Custom program isn't available to me in Malta, but I'm keen to hear what you think of it if you have tried it. Personalizing racquets is a trend and I think many players would be keen to show up to the court with something original.
Talking Pro Staffs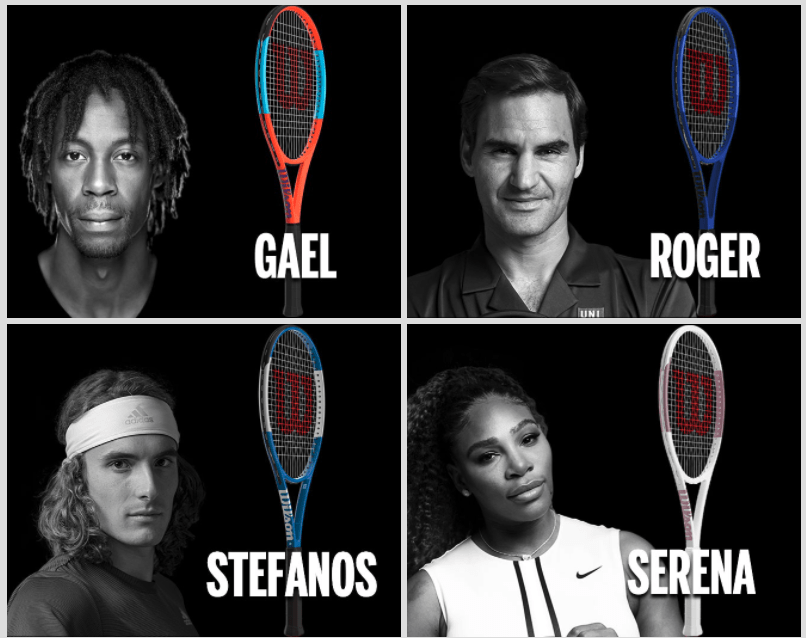 The most recent Pro Staff (V13) was my favorite so far (not counting the legendary Pro Staff 85 or 90, that are not really suitable for the modern game today). The new version is a bit more comfortable and precise and the 45-degree braid offers an improved feel in my opinion. You can check out my review of the Wilson Pro Staff 97 V13 here.
Since the Pro Staff line-up has traditionally been black, what kind of color infusion would you give it? I like the current paint job, but it's always fun to play around with colors. Which one of the racquet paints above from top Wilson players do you prefer? I think Gael's is a lot of fun, but you're entering Burn territory with that strong orange.