Russian next-gen player Daniil Medvedev has just reached his first Grand Slam final and is currently a top 5 player. What is Daniil Medvedev's tennis racquet?
Medvedev has been on a massive streak lately and won most matches of anyone on the ATP tour so far, including his first Masters title. Can be beat Rafael Nadal in the US Open final? The odds are against him, but he has shown a strong ability to defy the odds in his young career. But since this is Tennisnerd you are probably wondering about Daniil Medvedev's tennis racquet.
Daniil Medvedev is sponsored by Tecnifibre and uses the Tfight XTC 305 according to Tecnifibre. I am not sure what kind of customization is applied to the racquet in terms of silicone in the handle and lead tape
placement, but he is somewhere between 355-360 grams strung, with a balance around 32 cm. He has used Tecnifibre Razor Code
strings before but now seems to have made the switch to Tecnifibre Ice Code.
Daniil Medvedev's Tennis Racquet

The above picture is from my review of the XTC 305 and not Medvedev's personal racquet. Tecnifibre has recently changed their logo to "TF" instead of their triangle which you can see in the picture below: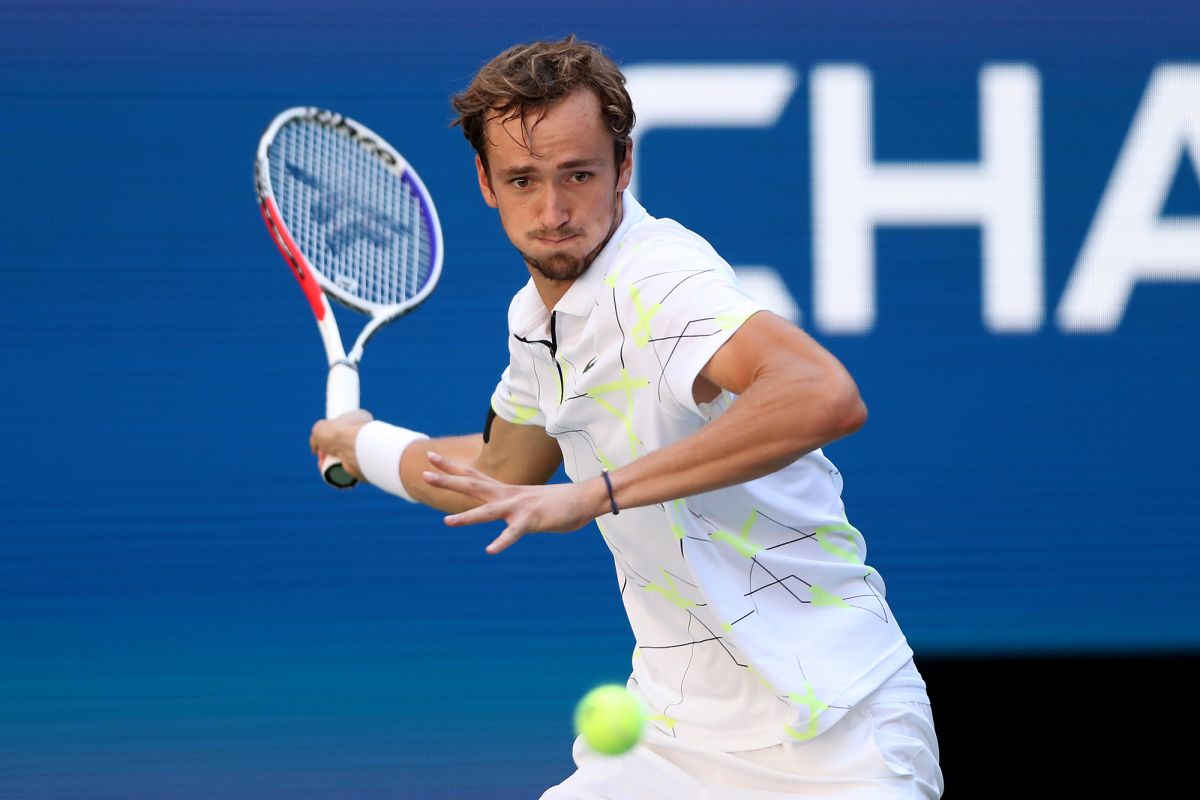 Medvedev's style of tennis is very similar to Djokovic and his racquet specs align quite well with Djokovic's racquet. A controlled pattern in 18×19, a smallish head size (95 and 98), and a really stable weight (close to 360 grams). The scary thing about Medvedev is that he has a bigger serve than Djokovic, so he can definitely be a threat to Grand Slams in the future.
Buy the Tecnifibre Tfight XTC 305
from Amazon (see other racquet stores down below) you can also read my review here. I enjoy Tecnifibre racquets a lot myself and used to play the Tecnifibre Tfight 315 ATP limited in 16×19 string pattern.
What do you think of Daniil Medvedev's style of tennis?