Is the 95 sq inch racquet going extinct? Not yet! Here are the best 95 sq inch racquets on the market today.
Around 15-20 years ago, 95 sq inch racquets dominated. Racquets like the HEAD Pro Tour, Wilson Six One 95 and the Dunlop 200 Muscleweave were all used by both pros and club players. These days, the most popular racquet head sizes tend to vary between 98-100 sq inches. Oversize racquets are still rare among advanced players (although popular among beginners and veterans), but it's clear that the average racquet head size have increased. That doesn't mean there are no 95 sq inch racquets left to buy. So let's look at the best 95 sq inch racquets available right now.
The HEAD Pro Tour 2.0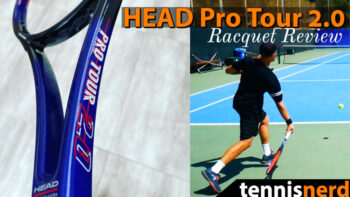 There are many legends in this category so let's start with one, the HEAD Pro Tour 2.0. A reissue of the legendary HEAD Pro Tour 630 (Europe) and 280 (USA) used by many pro players on tour still today (Popyrin, Ivashka, Karatsev, Haase – the list is long). This racquet came back because so many players still love the sensational feel and control that this racquet provides. Like most 95 sq inch racquets, you need to provide your own power and the sweet spot is small.
You can check out my HEAD Pro Tour 2.0 review here.
Buy it and look at the specs at Tennis Warehouse.
Wilson Six One 95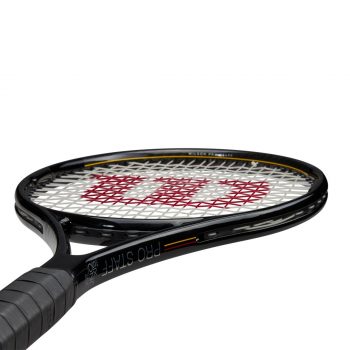 Another classic. It started with the Pro Staff 6.1 Classic 30 years ago and the racquet has been a part of the tennis scene ever since. It has been popular among both club and pro players. Pros that use the Six One 95 in some form today: Dan Evans, Dusan Lajovic, Juan Martin Del Potro, Roberto Bautista-Agut, etc…
I still use my nCode Six One 95 frequently and just love the solid feel and plow-through of this icon. Not as plush as a HEAD Pro Tour, but packing more power.
Today you can't get the Six One 95 from a regular shop, but Wilson still sell it as a part of their Pro Labs program.
HEAD Prestige Tour 2021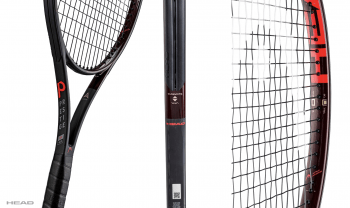 HEAD has many excellent 95 sq inch racquets if you go back in history, but only one remains today. The HEAD Prestige Tour 2021 (previously named Pro in 2019) is a solid, heavy and relatively spin-friendly 95 sq inch racquet. The swing weight is close to 340 strung, so it's a demanding frame, but a great weapon in the hands of the right player.
Check out my HEAD Prestige Tour 2021 review.
Buy the racquet from Tennis Warehouse
Yonex VCORE 95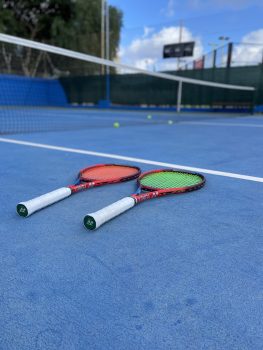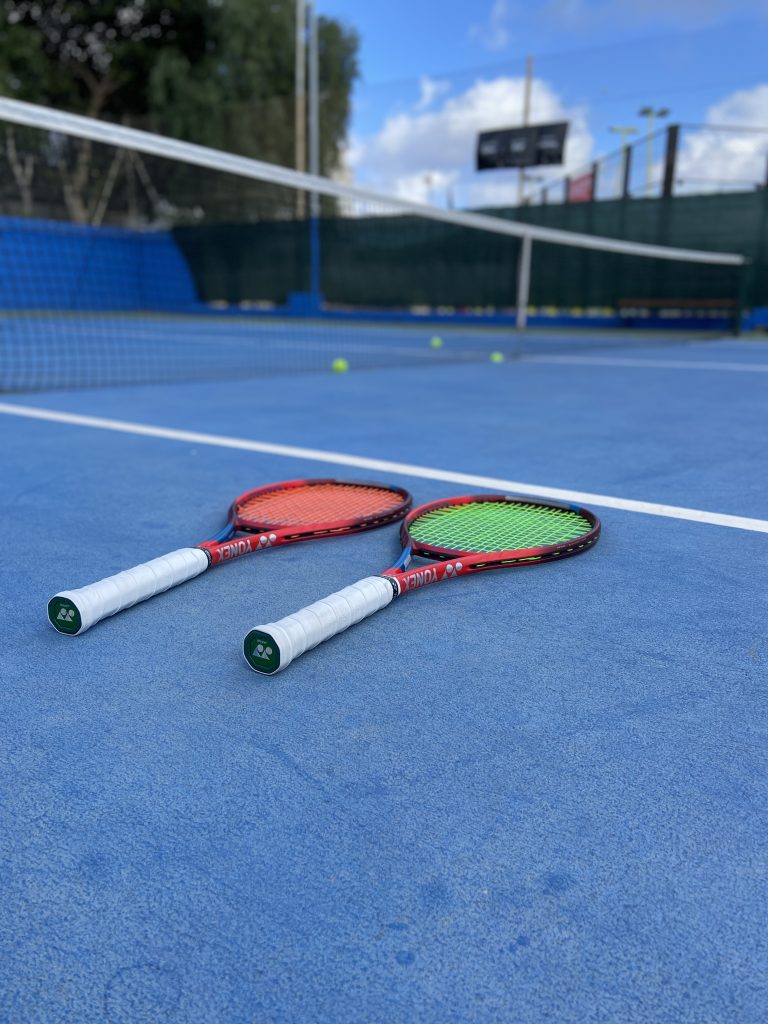 The most forgiving racquet on the list. Why? It has an Isometric head shape, which allows for a wider head and a bigger sweet spot. It doesn't mean it's an easy racquet to use, but it does feel more generous in terms of power and forgiveness compared to the others. Denis Shapovalov was using this racquet (the SV 95), but has recently switched to the Ezone 98.
Read or watch my Yonex VCORE 95 review.
Find the specs at Tennis Warehouse.
Dunlop CX 200 Tour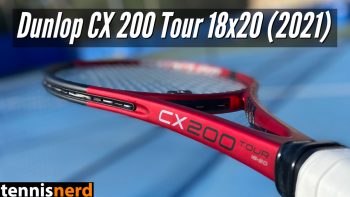 The Dunlop 200 series is another legendary racquet series. Muscleweave, Aerogel, Biomimetic, the list goes on. The CX 200 Tour version is another good one! Plush feel, decent sweet spot, might need a little bit of weight for more power and stability. But you can choose string pattern, which is a bonus: 18×20 for more precision or 16×19 for more spin potential.
Check out my Dunlop CX 200 Tour review.
Buy it at TW.
Prince Textreme Tour 95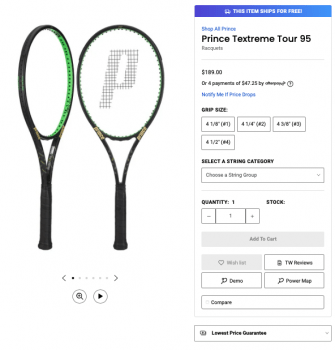 I try pretty much every racquet that comes out, but despite being a big fan of the 2015 edition of the Textreme Tour 95, I never tested the 2019 version. Judging from the specs and other reviews, the update wasn't an upgrade in terms of feel and playability.
Summary
The 95 sq inch racquet is still going strong! It's not a frequent visitor in shops or at your local club, but for a player that values precision and maneuverability over forgiveness and power, they are still an interesting choice. Players who hit the ball with a flatter trajectory usually feel more at home with the 95 sq inch head size.
It's still "home" for me, although I am working hard to transition to a more forgiving racquet.
What are your thoughts on 95s? Are they still valid in today's fast-paced and spin-focused game?