I don't own that many racquets, but I do test new racquets all the time. I simply have too many racquets to choose from.
This situation makes it difficult for me to get really used to one racquet and be confident in time for a tournament match. Let's take a recent match in the 2020 Malta Open as an example, I used two different racquets in the first set before I settled on one for the second set. I played better, but it was too little too late. To avoid having too many racquets to choose from for a match, I have created a "match-ready-racquet-list" (MRR-list) where I have 5-6 racquets that I can take into a match and feel confident with. The idea is to reduce the list and get it down to 3-4 before the end of the year.
I published a vlog about this situation on my YouTube channel. You can watch it below.
There was one racquet I left outside the list for now (the Wilson Pro Staff 97 V13). Just a mistake on my part, but the list will keep changing over time.
My MRR-List as of today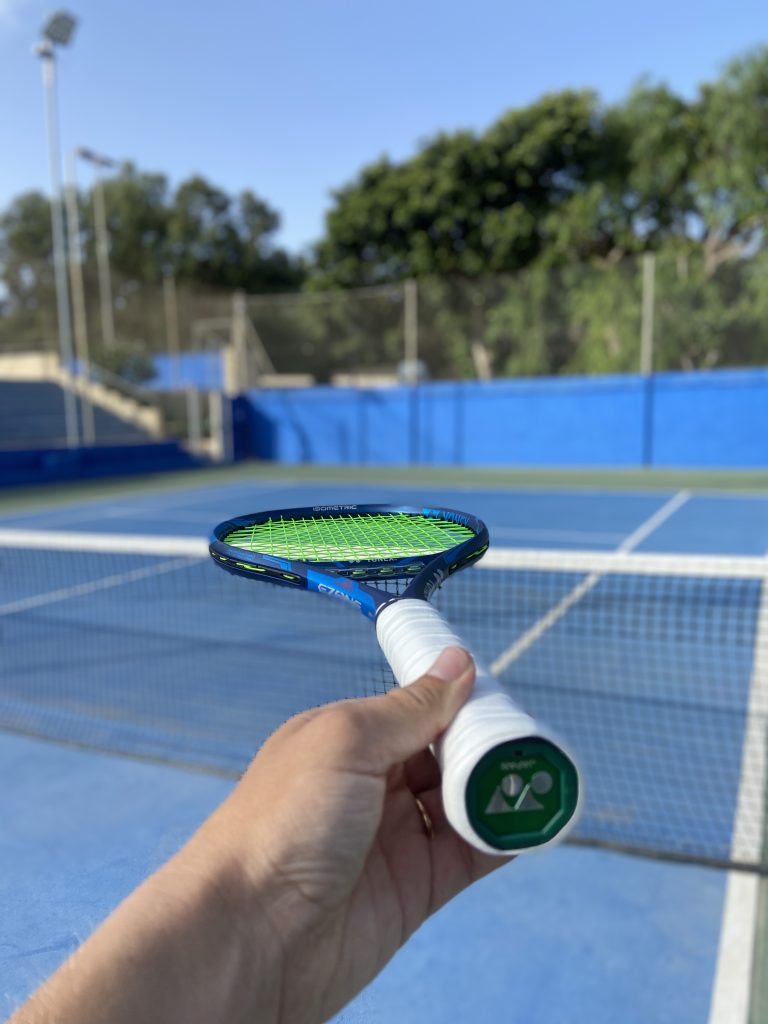 Like I wrote above, I do think there are too many racquets on my MRR-list right now and I aim to reduce it within a couple of months. Click on the name to read/watch my review. They are not in any particular order and I wouldn't call it "the best frames" – it just what works for me at the moment. The best racquets of 2020 will come in a separate video, post, and book(let) in December!
The current MRR-list:
Babolat Pure Storm Tour GT
Heysil Tour 98
HEAD Prestige Pro 2020 (I love the HEAD Pro Tour 2.0 as well, but this one gives me a bit more power/spin)
Babolat Soft Drive
Wilson Pro Staff 97 V13
I had the Dunlop FX 500 on the list in the video as well, but that frame is simply too stiff for me at the moment and I am feeling some tenderness in my elbow. Could be all the switching and testing going on at the moment, but I do feel that the FX-line does vibrate quite a bit.
There are a few racquets that are ready to make the list, but I don't want to extend it beyond 5 frames, so then one racquet needs to go. I am really enjoying the HEAD Radical Pro 2021 and the Yonex Ezone Tour, so these frames are fighting for a spot on the list!
What is on your MRR-list?