Do you think the Pro Staff 97 should be blacked-out? Well, here is your chance with the Wilson Noir Pro Staff 97 V14. Just in time for the US Open.
Wilson Noir Pro Staff 97 14
Around US Open time, both Wilson and HEAD enjoy doing limited edition cosmetics of their most popular racquets. For HEAD it's the Speed and you can read about the limited edition here. For Wilson, it's the Pro Staff 97.
The reception around the original design of the Pro Staff 97 V14 was mixed and many commented that they missed the predominantly black design of V13. So like they did last year with the Nite session racquets, Wilson now offers Noir for the Pro Staff 97. You can check out the stylish and clean cosmetics in this post and from our friends at Tennis Warehouse, where they will be available from August 25th.
There will also be a Wilson Noir Clash 100 V2 (they also have a US Open edition of the same racquet) and a Blade 98 V8 16×19 Noir edition. So if you like black racquets, this is your chance! 🙂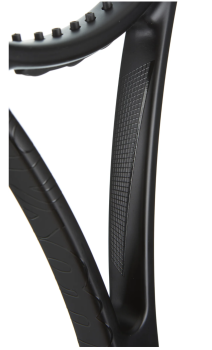 Specs are unchanged for the Noir racquets, this is all about the cosmetic. Which for many consumers is quite important.
I'm keen to hear how much the cosmetic affects your racquet choice, if at all.
Wilson Noir racquets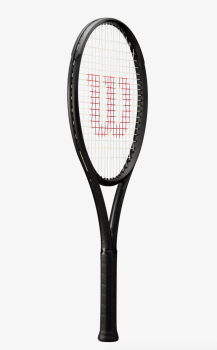 There are actually four models of Wilson Noir racquets in time for the US Open. Clash 100 v2, Pro Staff 97 V14 and Blade 98 V8 16×19 and the Wilson Ultra 100 V4. Clash is the comfort line and the best choice for beginners, Ultra is easy power for hard hitting baseliners, the Blade appeals to solid intermediate players who play an all-court game and the Pro Staff 97 is mainly for advanced players who like to attack.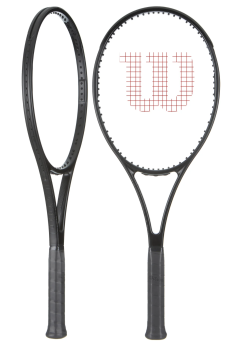 Which one would you pick?
The racquets are also available from Wilson's official website.