I get a lot of questions for racquet comparisons. What racquets would you like to see compared? Here is my Yonex Ezone 2022 Review.
The idea with this Yonex Ezone 2022 Review was to give some more thoughts around the updated Ezone racquets, but also to compare the 100 vs the 98. It's not always easy to know which one you should go for.
The verdict on my end is that they're both very good. The specs are remarkably similar too. The 98 is slightly heavier (305g vs 300g) but the swing weigths are exactly the same. In the end, people should try and see what feels best, but there are some general things to take into consideration.
If you want to buy the Yonex Ezone 100 or 98, check out my affiliates: Tennis Warehouse, Tennis Warehouse Europe or Tennis Only. The new Ezone 2022 racquets should be available right now. I get a small commission if you use my links at no extra cost to you.
For a more in-depth look at the Yonex Ezone 98, check out my review. You can also read or watch my Yonex Ezone 100 2022 review.
Yonex Ezone 2022 98 vs 100
A smaller head size racquet will generally offer more control and this is also the case with the new Ezones. The 98 is faster through the air thanks to the smaller head size and thinner beam profile, while the 100 is more powerful, more forgiving (easier to use) and a bit more spin-friendly.
Basically, with a bigger head size of the same racquet model, you pretty much get more of everything. I loved playing with both racquets and was happy to see that Yonex had reduced the stiffness of the 100. The lower stiffness gives you both more control and comfort. The power level of the Ezone 100 is still good and more than what most intermediate to advanced players need.
If like the Ezone 100, but want even more power, go for the upcoming Ezone 100 plus. Yonex always releases longer versions of their bestsellers VCORE and EZONE, so they should release a 98 plus and a 100 plus, which will give you more power thanks to the higher swing weight. You will lose manueverability though.
Summary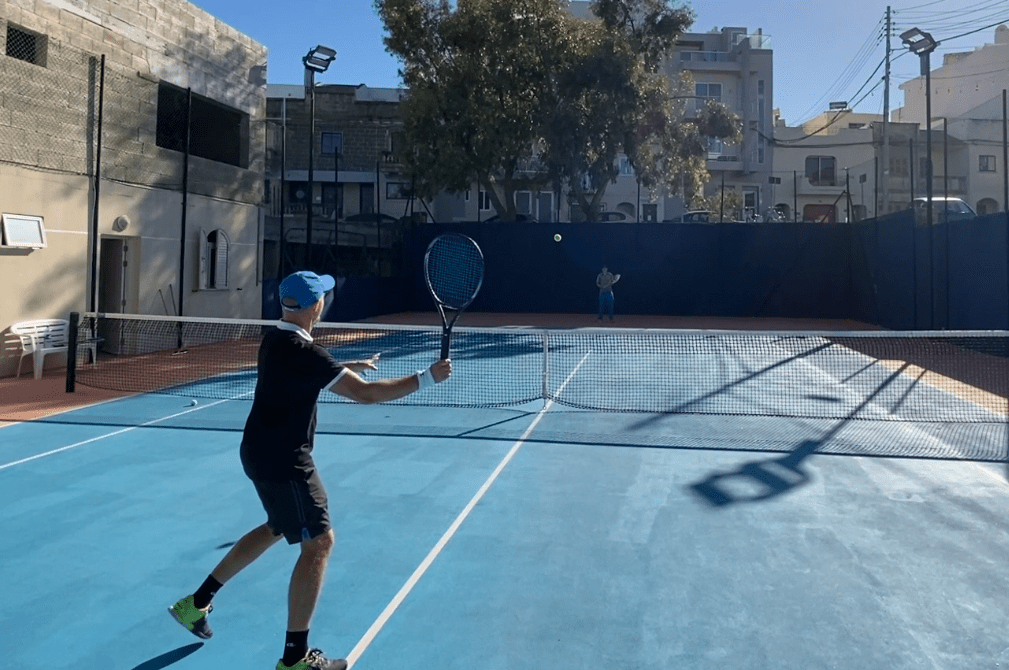 The Ezones of 2022 are a nice update from the 2020 version, which I also liked. This generation of Ezones offer better control, but still ease-of-use and playability for a wide range of players. I think these racquets are best suited to aggressive baseliners who go after the ball. If you want maximum topspin from a Yonex racquet – check out the VCORE racquets and for more control, the VCORE Pro is your Yonex racquet line of choice.
The Ezones are my favorite Yonex racquets though and the 98 would be my choice of the two for better control and a faster feel. But both frames are great choices for the attacking baseline player.