Yesterday I got a happy surprise when a box of two HEAD Graphene 360+ Radical Racquets in prototype paint showed up at my house.
I am happy to be chosen as one of the play-testers for the new HEAD Graphene 360+ Radical racquets. The Radical is one of my favorite racquet lines of all time (I used the HEAD LM Radical Tour for quite a while) and I have always enjoyed the plush and controlled feel that the Radical racquets provide. I reviewed the Graphene 360 Radical Pro here and Graphene 360 Radical MP and I did enjoy them both, but I missed a little bit of that old-school flexible feel from the older Radicals like the IG Radical Pro.
HEAD has now introduced spiral-fibers into the layup of these new Radical racquets and it does make the feel softer and more comfortable. I have only hit with the MP once, but I did notice a plusher feel and improved touch. It also seems a little bit more spin-friendly, but I'm not sure if they have updated the string spacing (I don't have the older version here to compare), but that could be the HEAD Lynx Tour orange string (new color for Lynx Tour) feels a bit more lively than the champagne-colored one.
Like with the other Graphene 360+ updates, such as the Speed MP, Gravity, Prestige and Extreme (click to read my reviews), the softer feel of the spiral-fibers makes the Radical racquets better. They are more arm-friendly, connected, and plush. I have only tried the MP for now, but that's a good sign of things to come.
New HEAD Radical Racquets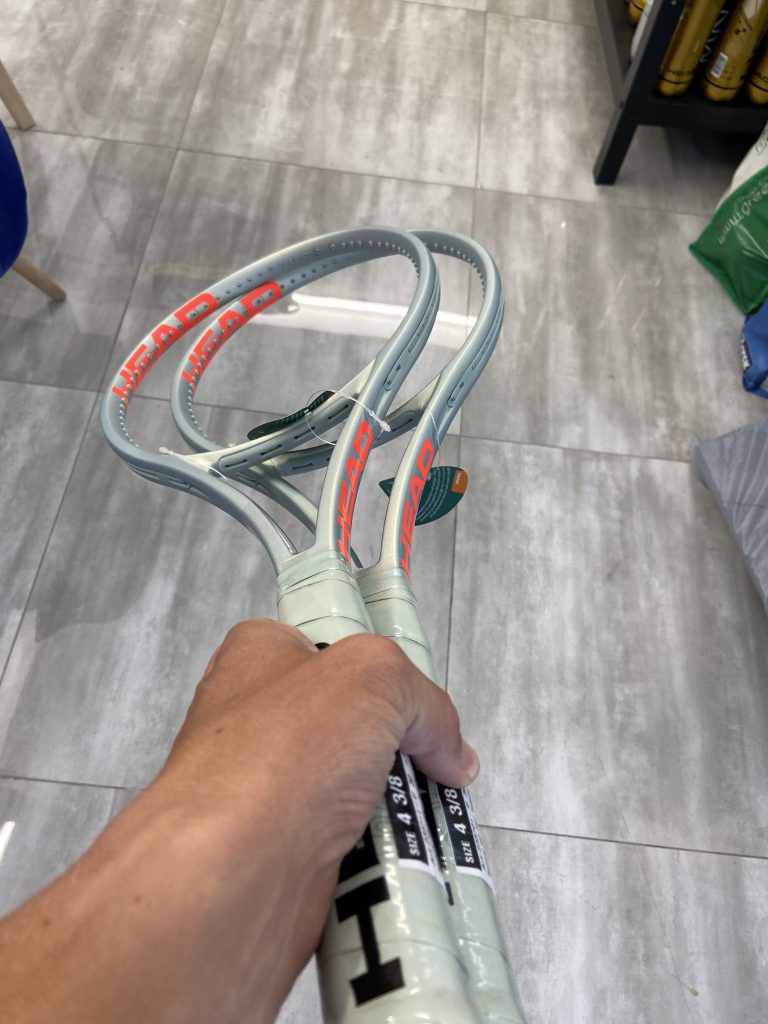 Some first impressions about the HEAD Graphene 360+ Radical MP prototype. It is definitely suited towards players who can generate their own pace. If you need help with power and spin, the Speed line will suit you better. Also, the sweet spot is smaller than the Gravity or Speed racquets, and more like a Prestige.
The Radical definitely feels closest to the Prestige after my first hit. And that's not a bad thing. You get a bit more pop and spin over the Prestige MP, but the plush feel is still there. It's like a more user-friendly Prestige. I am looking forward to testing the Pro, with a slightly thinner beam and more weight on it.