Borna Coric played a great match to defeat Rafael Nadal in the Cincinnati Masters. But what is Coric's new racquet?
Coric has been plagued by injuries for a couple of years but looked to be in great shape in yesterday's match. Nadal was not playing badly and didn't look physically hampered. Uncharacteristically, he did play some sloppy points when it mattered and Coric, who didn't miss much all night, took the advantage. It was probably a result of lack of match practice for Nadal, but also huge kudos to Coric for playing a great match. Coric's new racquet is not actually a new racquet, but a new cosmetic for his old P25 pro stock, which I sadly lack the specs for. It's 100 sq inches and has a 16×19 pattern, but that's pretty much all I know.
Coric is endorsing the Wilson Ultra 100, which is Wilson's power racquet. This racquet is due an update in 2022, I believe, and I assume the cosmetic Coric is playing with is what will be the new design. Sadly, I don't know any dates or more information about this release. I struggle to have any direct communication with Wilson, which would have made life easier, so if you're a Wilson rep with any information you CAN share, please feel free to comment or reach out.
Coric's string setup looks like a classic Luxilon pro mix of Alu Power in the mains and natural gut in the crosses.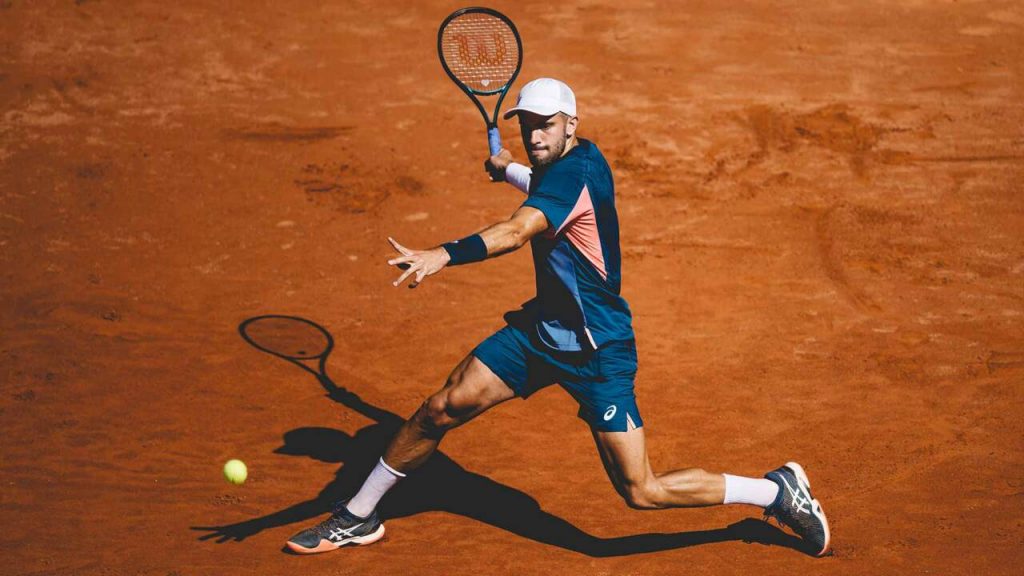 Wilson's new design scheme
Wilson has knocked it out of the park with some great designs this year. The color-shifting paint of the Blade V8 or the classy and Christmassy look of the Clash V2 have been very well received among tennis fans worldwide. It's not a huge surprise that Ultra goes in the way of the Clash and gets a blue-ish take of the same design. The big question is what kind of look they will bring to the Pro Staff V14 (check out my Pro Staff V13 review here). I have a feeling it might be a stunner.
So a new Ultra is to be expected in the near future, but seemingly not for the US Open. For the fourth Grand Slam of the year, Wilson will be focusing on their Night Session racquets.
If you want to buy a Wilson racquet, you can check out their official website here or go to Tennis Warehouse, Tennis Warehouse Europe or Tennis Only. They all currently stock the night session racquets.