I recently made a video about the best control racquets on the market right now because I know many of you out there love precision and feel.
When you're looking for the best control racquets on the market, this means that you need be able to provide the main source of power yourself. You don't get much help from these racquets to generate depth. It's all coming from your legs and technique. A low-powered frame can force you to work on your game because your half-assed shots are always punished pretty severely with this type of racquet. But on the other hand, they can be very difficult to defend and be creative on hard-hit balls towards you.
This list is obviously unscientific and is not in any particular order, I just list the racquets I like best in this category.
Watch the video of the best control racquets
These days people generally prefer videos over reading so without further ado, here you have the video.
If you want to buy any of these racquets (or anything else), please consider doing so through my affiliates Tennis Warehouse, Tennis Warehouse Europe and Tennis Only. I get a small commission at no extra cost to you, thanks.
HEAD Prestige MP (or Pro?)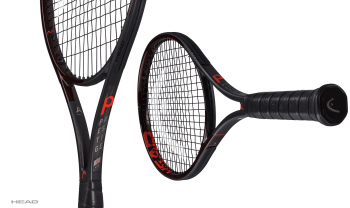 As many of you loyal tennis nerd readers or subscribers know, I'm a big fan of the HEAD Prestige MP from 2019. It's still one of my favorite racquets and although I'm contemplating a switch to something slightly more powerful like the Extreme Tour or Pure Aero VS
The Prestige 2021 had some various name changes and the 2019 Prestige MP is now called the Prestige Pro. This is a more suitable name as you need to be an aspiring or wannabe pro to use this racquet effectively. Despite not quite having the game for it, I have a hard time putting it down. The difference between the 2019 and 2021 versions is slight, so you'd be happy with either one.
The HEAD Pro Tour 2.0 deserves an honorable mention as an excellent frame in this category, but it's even less forgiving and heavier than the Prestige MP.
Yonex VCORE Pro 97 D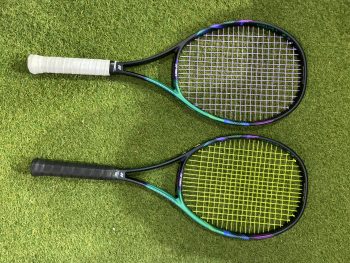 If you want a bit more power than the Prestige MP/Pro, you should look into the Yonex VCORE Pro 97D. They bumped up the stiffness a bit compared to the excellent Yonex VCORE Pro 97 HD, so this one offers more power than the predecessor. But I can't help but feel like I prefer the previous generation slightly, but in essence, they are both good.
The head size says 97 sq inches, but the isometric head shape of Yonex racquets creates a more generous sweet spot more like a 98 or 99 sq inch racquet.
Wilson Blade 98 V8 18×20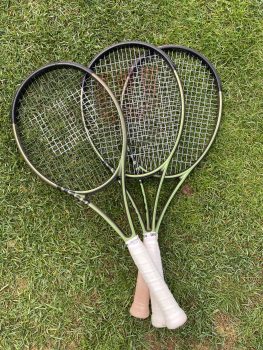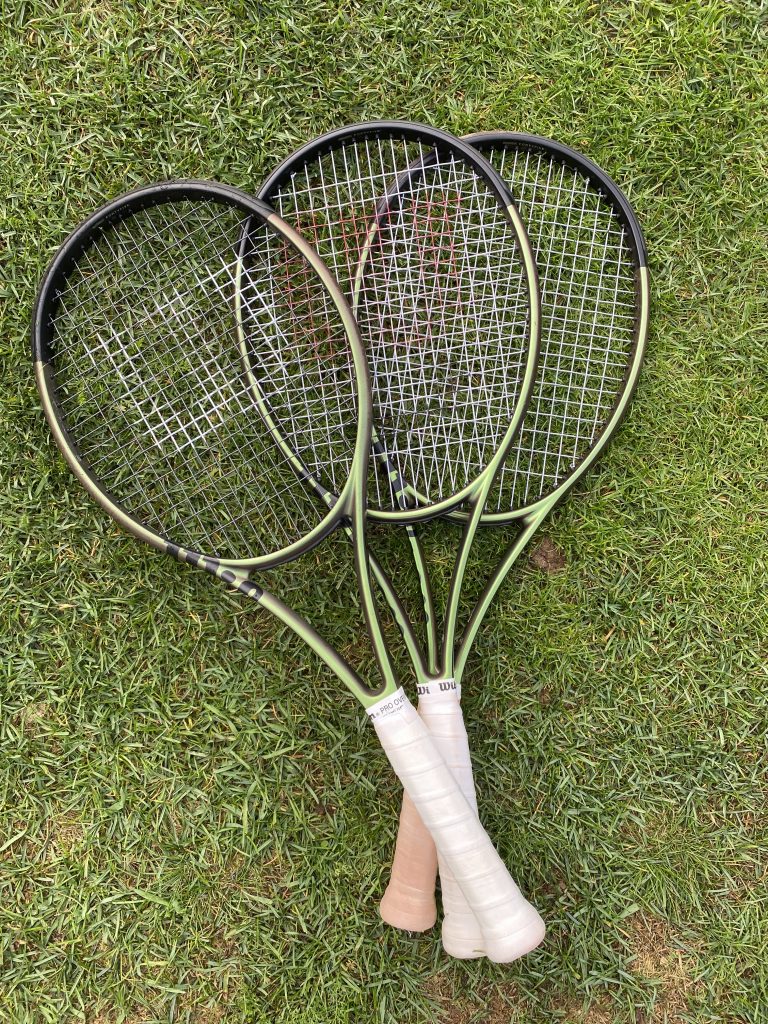 The more I play with the new Blade V8 racquets, the more I like them. They are slightly lighter to swing than V7, but still offer good stability and a plush feel. It's an excellent update. The Blade is more similar in power to the VCORE than the Prestige, but all these racquets are low-powered and focused on precision, comfort and feel.
Since the Blade 98 V8 18×20 weighs "only" 305 grams unstrung (light for this category of racquets), it's lighter to swing and a bit faster through the air than most control racquets. You might lack a little bit of plow-through though.
Dunlop CX 200 Tour 18×20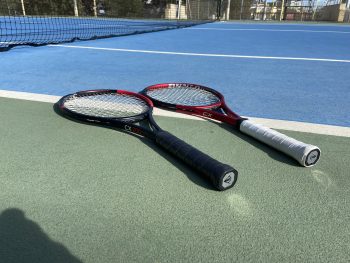 When I reviewed this racquet, I wasn't sure at first how much of an update it was. I really loved the predecessor and didn't see much room for improvement for a 95 sq inch, 18×20 racquet. But I was wrong. The plush feel took me back to classics like the Muscleweave 200G or even something like an older HEAD Radical Tour. This is the finest possible compliment for a control racquet. Despite its low swing weight, it managed to generate good pop and decent spin for the head size/string pattern combo.
Yes, it's not as forgiving as the Blade 98 for example, but even faster through the air and has an even better feel once you get to the net. Great frame if you're into the "classics".
Tecnifibre TF40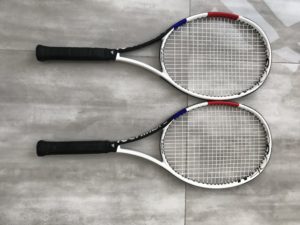 When I was creating the video for this, I had only a few recent racquets in mind, but the more I thought about it, the more excellent 18×20 control racquets popped up. The Tecnifibre TF40 is likely due an update soon and Tennis Warehouse Europe currently sells them really cheap.
The TF40 is a plusher Pure Strike. Good pop, nice spin potential, but not the kind of stiffness that Babolat is famous for. Excellent choice for control players who want a bit more help from the racquet without venturing into "tweener" territory.
Babolat Pure Strike 98 18×20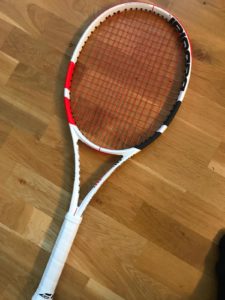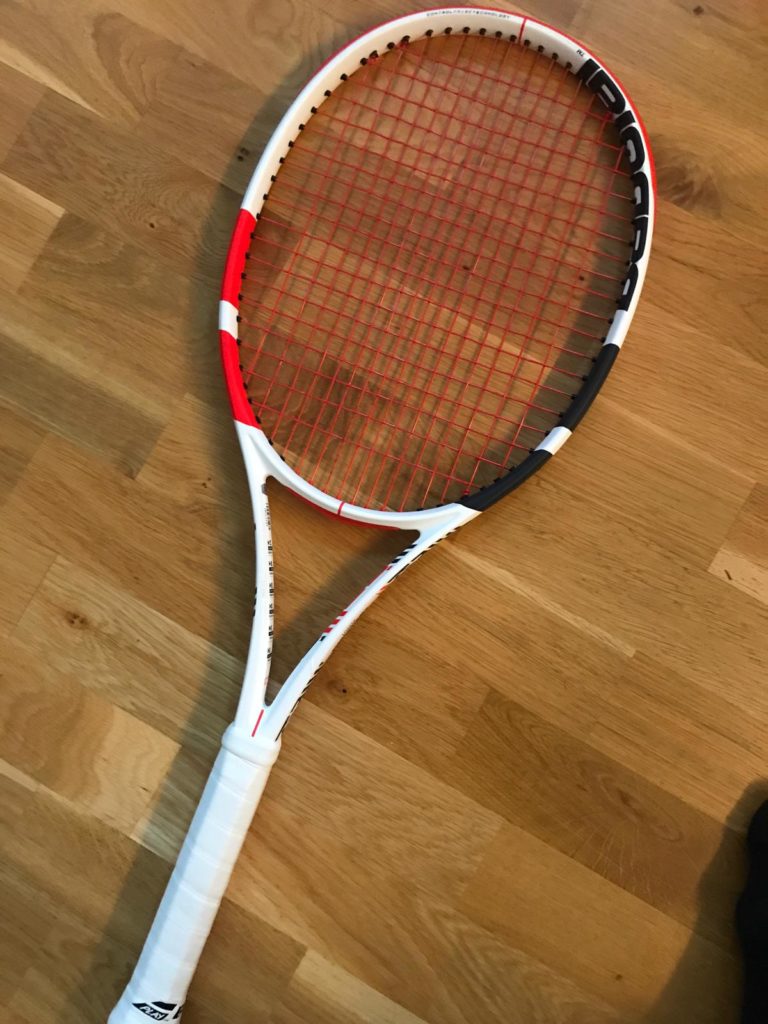 This racquet is the most powerful of the bunch both due to its stiffness but also its high average swing weight. It pummels the ball like a tank and is a great choice for aggressive players that like to take big cuts at the ball but don't have any arm issues.
Not the biggest on feel, but the biggest in the category on power.
Prince Phantom 93P 18×20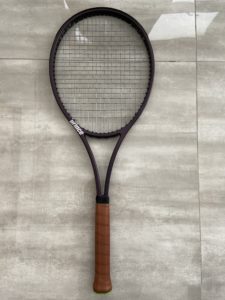 From one extreme to another. The mids are alive with the Prince Phantom 93P 18×20 that offers an impressive sweet spot and playability for its measly 93 sq inches. Fantastic serve and volley weapon, but on the defense, it can feel quite limiting.
Angell K7 Lime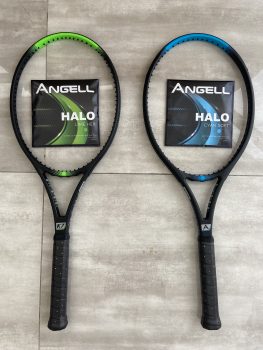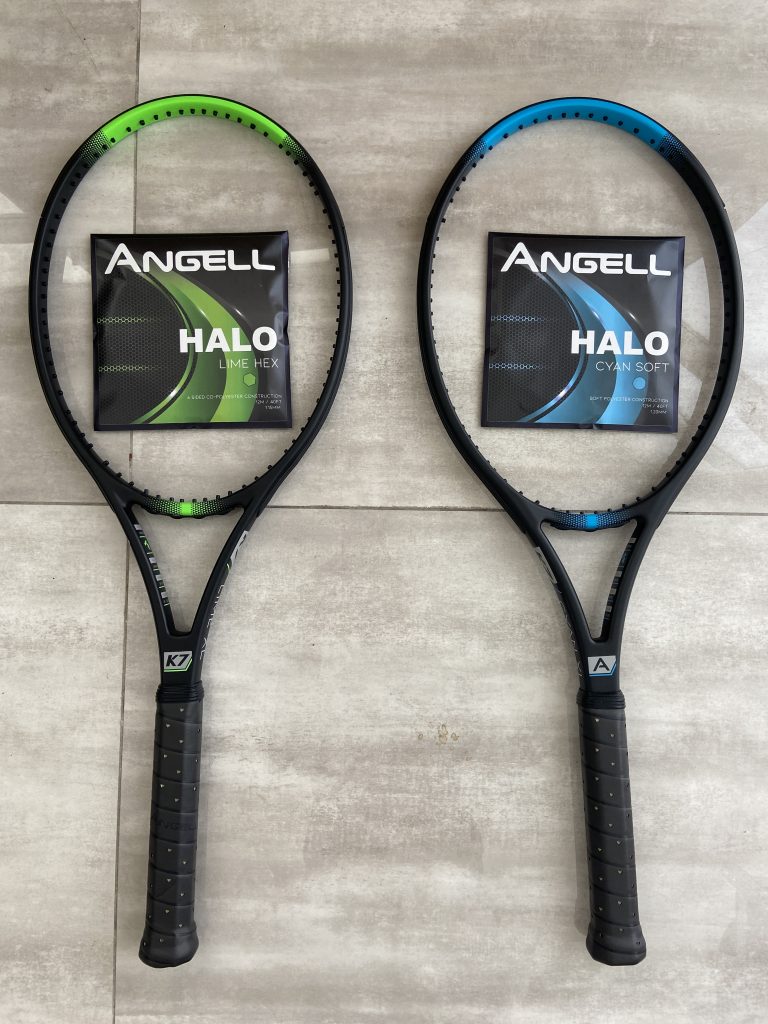 My racquet of choice for a while and still an excellent frame now also found in XL. This racquet reminds me of the Prestige MP with a slightly more solid and dampened feel.
HEAD Gravity Pro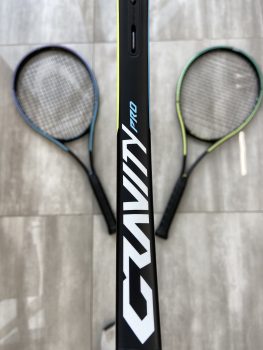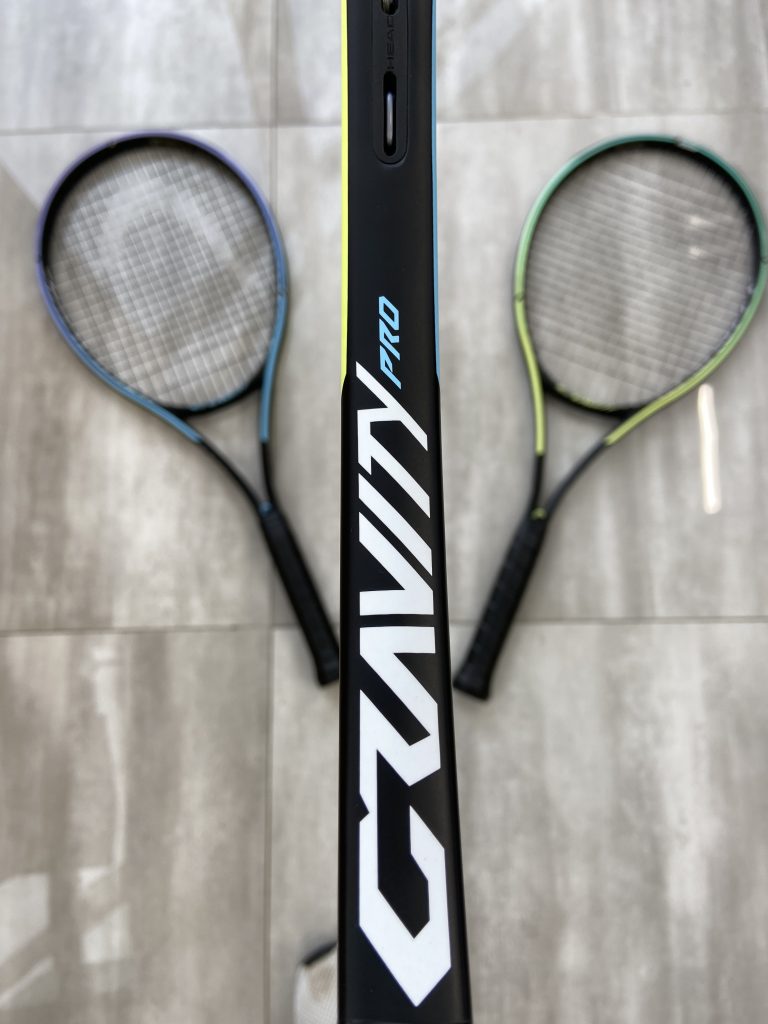 This racquet is a tad more forgiving than the Prestige MP (watch my comparison here) and offers more plow-through. The downside? It's not the fastest through the air due to its 100 sq inch head size and teardrop-shaped head.
Wilson Ultra Pro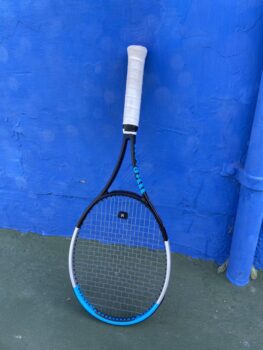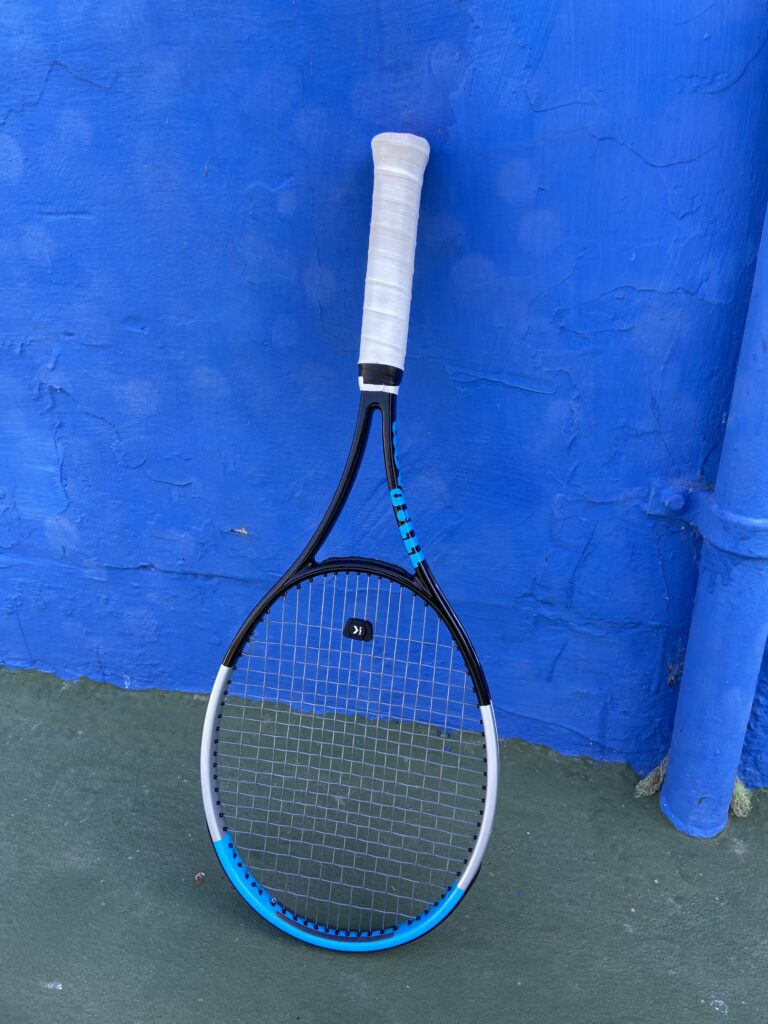 Now a part of the Wilson Pro Labs program, the Ultra Pro (used to be called Ultra Tour) is a customizer's dream at 305 g unstrung with a low flex, tight pattern, and the mold of the legendary H19 pro stock.
Summary
Alright, those are the best control racquets on the market right now (in 18×20) in my opinion. Advanced players looking for control, feel and precision, can't really go wrong with either one of these. If I would award them in different categories it would look like this.
Best Power: Babolat Pure Strike 98 18×20
Best Feel: Dunlop CX 200 Tour 18×20
Most Versatile: Wilson Blade 98 V8 18×20
Serve & Volley: Prince Phantom 93P
Most legendary: HEAD Prestige
Best Stability: HEAD Gravity Pro
Best Comfort: Angell K7 Lime or ProKennex Ki Q+ Tour Pro 325 (which I haven't tried!)
I hope this helps you in your quest to find the best control racquet for you.