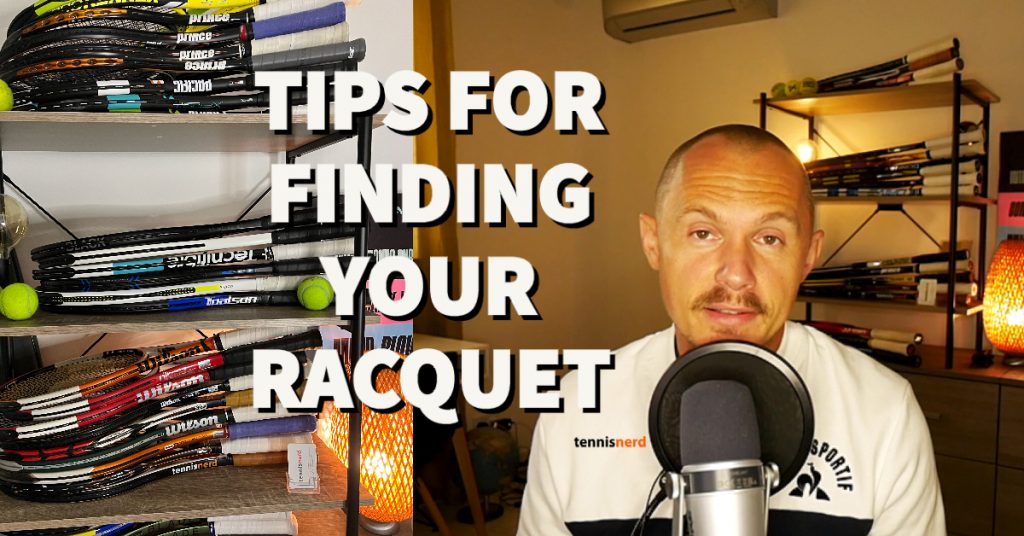 Here are some tips for finding your racquet. No matter what anyone tells you, you should play with what feels right to you.
Finding your racquet can be a long quest and it's easy to get distracted. People like to comment on players' racquet choices. A coach might say, you should use something that gives you easier power. Even if he/she is s great coach, it doesn't mean they're right. You need to play with what works for you. But I always suggest trying a new racquet string based on the recommendation and seeing how it feels. Give it some time, not just five mins. Maybe it will grow on you. Perhaps it won't.
If you are unhappy with your current racquet setup, there is a process you can follow.
What do you want to achieve?
Do you want better comfort?
More power?
More control?
Improved touch?
Better stability?
More spin?
You can't choose all of the above, so focus on one thing at a time. What is the top priority for you?
Always start with your current racquet instead of running out to buy a new one. You can customize or change your strings to address these issues. If it's enough to satisfy your game remains to be seen.
If you decide to get a new racquet, try to figure out your priorities and identify 3-4 options. Most places can access some kind of demo program from a club shop or an online store. And if you don't have access to that, maybe you can borrow a racquet to test from a fellow tennis player? There are also plenty of places to trade, buy and sell used racquets.
Comfort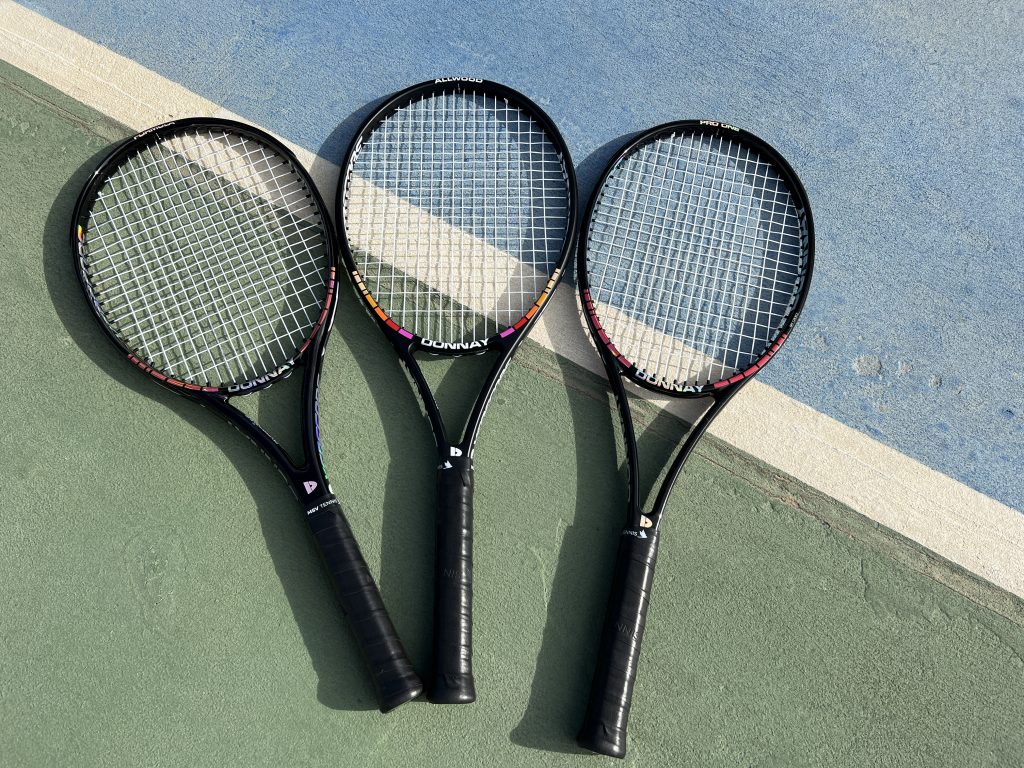 Racquet
Look for a racquet with a lower stiffness rating and/or a thinner beam. There are brands focused on arm-friendliness like Donnay and ProKennex, but also mainstream brands offer more comfortable racquets like the Wilson Clash or the HEAD Gravity with lower stiffness ratings.
Strings
Reduce your string tension. The average string tension of the top 500 is 46 lbs, many pros today using polyester strings use tensions below 44 lbs and even as far down as 25 lbs. Try a lower tension and start gradually so that the transition is easier. If you use polyester strings, the string will work more for you at a lower tension.
Change to comfort-oriented string like a multifilament, synthetic gut or natural gut. You don't need to use a full bed of polyester to play good tennis. And if you desperately want to play with polys, there are many softer poly strings or hybrid setups where you mix a poly and a multi/gut to create a more arm-friendly setup.
Power/Depth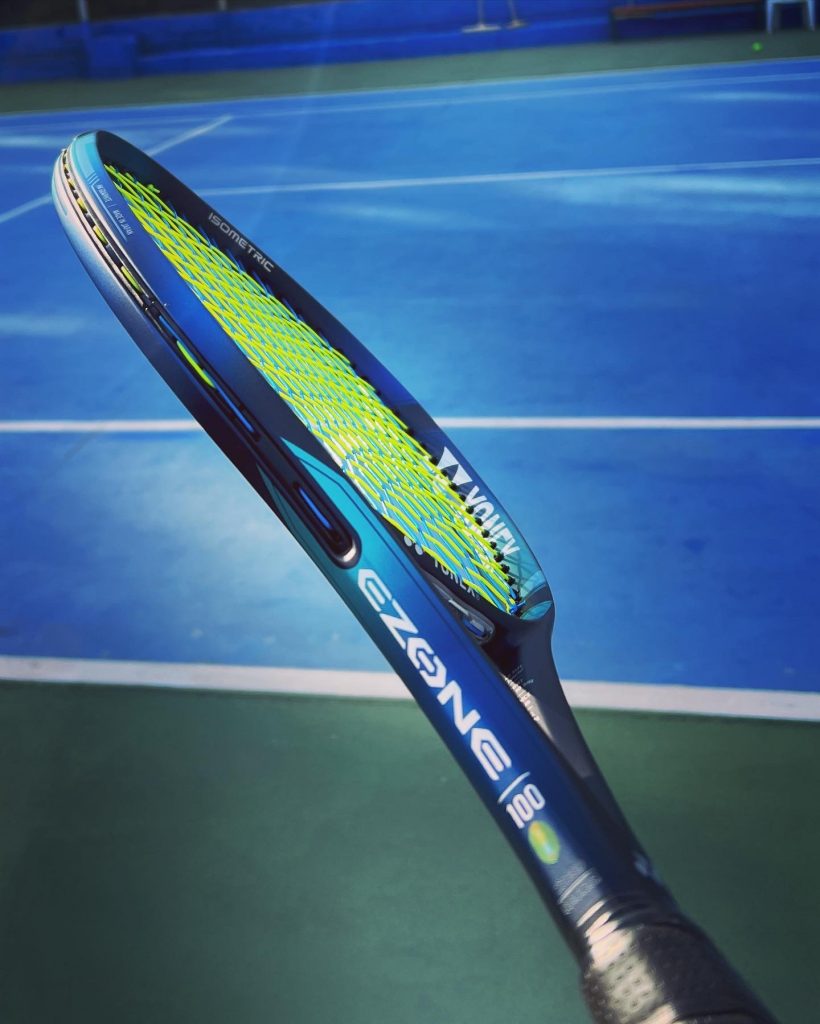 Customization
Add weight to your racquet. Increasing the weight of your racquet by adding lead tape or tungsten tape in the hoop at 12 or 3 and 9 o'clock for example, will increase the swing weight and the power level. But it will make the racquet less maneuverable. Maintain balance by adding the same amount of weight in the handle. Either wrap it around the handle where it doesn't affect your grip or add silicone/blu-tack inside the racquet's trapdoor (if it has a trapdoor, otherwise you need to remove the end cap and staple it on again).
Racquet
Get a racquet with a larger headsize. A larger head size will create more trampoline effect from the strings and increase the power.
Find a stiffer racquet. They usually have thicker beams for an increase in power.
Strings
Decrease string tension. A lower tension will give you more help to achieve depth on your shots.
Get a more powerful string like a multifilament, synthetic gut or natural gut.
Control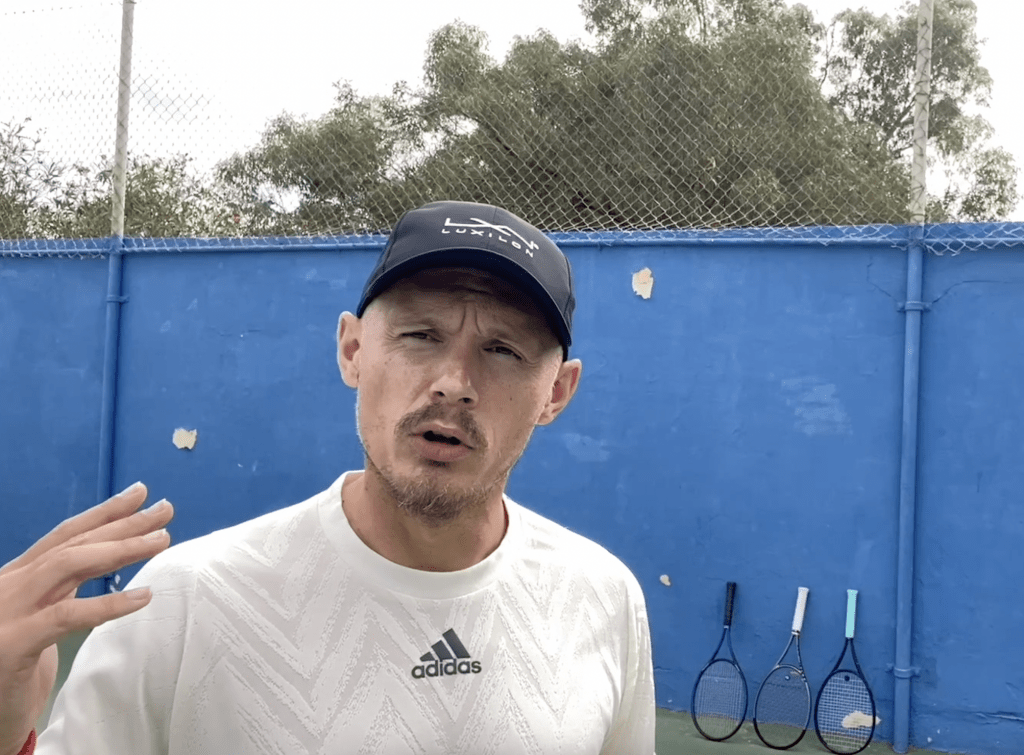 Racquet
Look for a racquet with a lower stiffness rating, a smaller head size or a tighter string pattern (such as 18×20 or 16×20 instead of 16×19).
Strings
Get a stiffer string (a control-oriented polyester for example) or increase your string tension.
The best control racquets 2021
Spin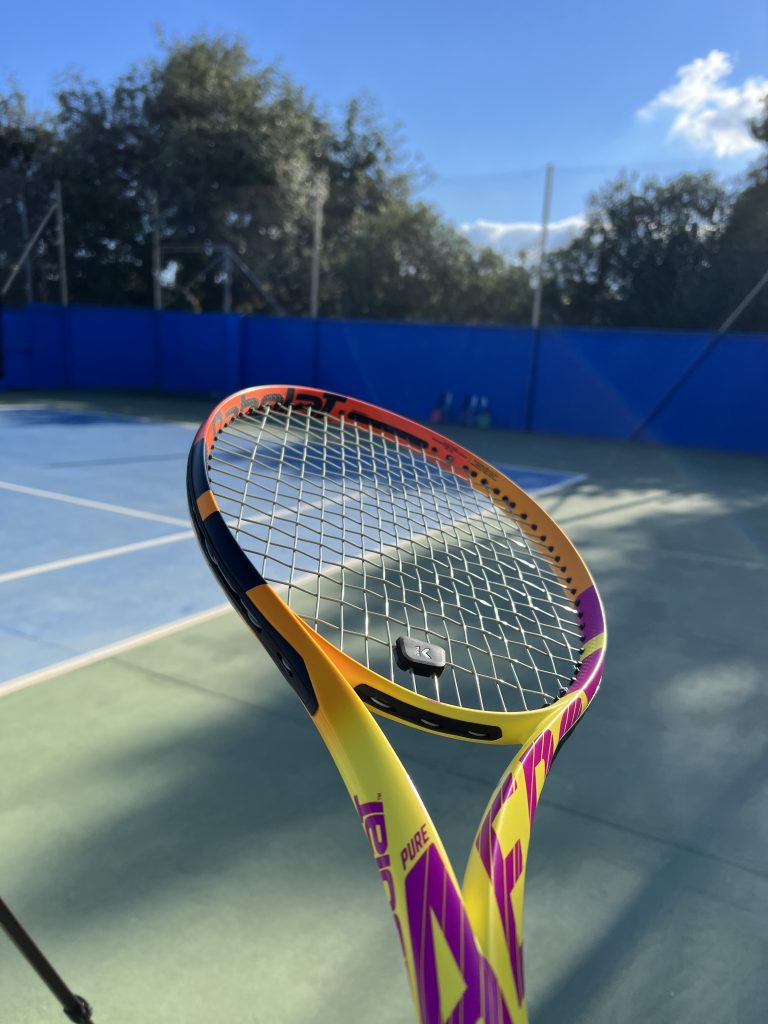 Racquet
Look for a racquet with an aerodynamic design, helping it to travel easier vertically (think windshield wiper motion). There are many spin-oriented racquets out there: Babolat Aero, HEAD Extreme, Dunlop SX, Wilson Clash, Yonex VCORE, Prince Ripstick to name a few.
A more open string pattern will allow more string movement, increasing your spin potential.
Strings
Whether shaped or twisted polyesters offer better spin potential than round ones can be debated. If you're playing with plenty of topspin, you'd want to use a polyester string of some get snapback (strings moving and then snapping back into place). Some strings have a coating on them to help the strings move more. The downside is that the string won't have the same properties anymore once the coating wears off.
Touch
The question of touch can't be quantified or measured. It's a more personal thing what racquet and string setup you feel connected to. Some racquets can be heavily muted and dampened, where it's harder to feel the ball.
Stability
Customization
Increasing the weight of your racquet by adding weight to the head will improve stability. Adding weight at 3 and 9 will increase the twist weight more than at 12 o' clock but will make the racquet less "whippy".
Racquet
Get a racquet with a higher swing weight and/or one with a larger head size. The larger the head, the more stable it will be if all the other factors are the same.
Great heavy racquets: Wilson Pro Staff RF97 vs Yonex VCORE Pro 97H – another great choice is the HEAD Prestige Tour
Support Tennisnerd
If you want to support the work I do, please check out my affiliates below: