Your playing style does make a difference when you are choosing your racquet. Some racquets work better for some styles and not for others…
There are various different playing styles but even though some racquets work better for some styles and not for others, you should always play with what feels most comfortable to you.
An attacking player who likes to approach the net is likely not as comfortable with the same racquet as a player who plays most of his shots two meters behind the baseline.
Let's look at some different playing styles and what racquets would/could suit them.
If you can read Thai and are into online casino games, check out pidgame1168.  Pidgame 1168 offers a large variety of online casino games from a variety of different providers.
Net-rushers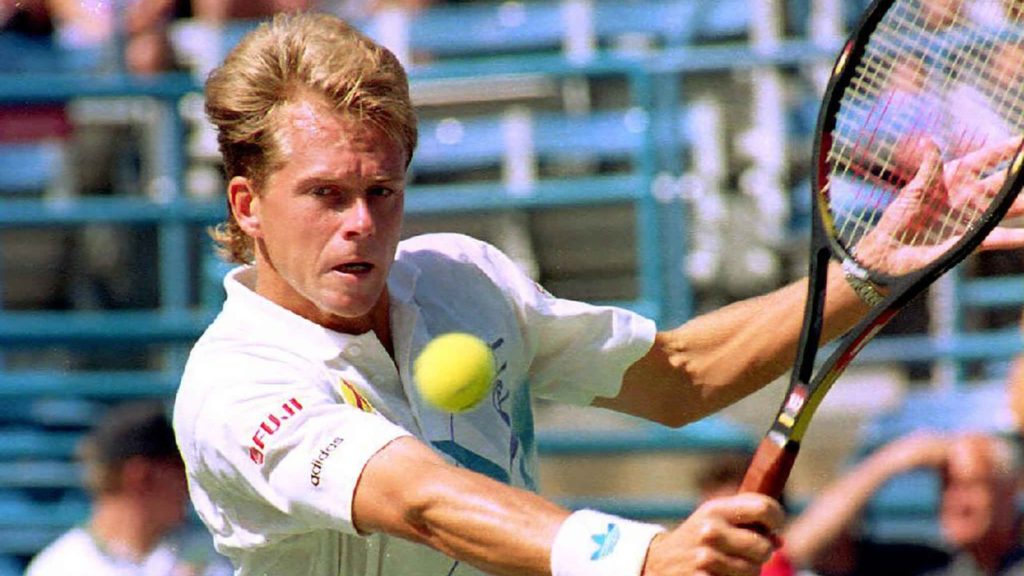 Stefan Edberg was a classic net-rusher. A player who takes any chance he/she has to come to the net. This style was common in the 80s but has since become less popular. Why? Thanks to improvements in racquets, strings and player fitness, it is much easier to hit a passing shot today than it was with heavy wooden racquets. Also, net-rushing works best on really fast surfaces such as indoor courts or grass. The most common court surface these days are slower hard courts.
Net rushers need nimble racquets with good stability and tend to use smaller (midsize) racquets for more precision and maneuverability. Thin beams are usually preferred to give a better feel and still be fast. The racquets are usually heavier for better stability.
This is not really a style used consistently today. But Mischa Zverev is a modern example.
Suitable racquets: 90-95 sq inches. 320g+ unstrung. Tighter string beds.
Attackers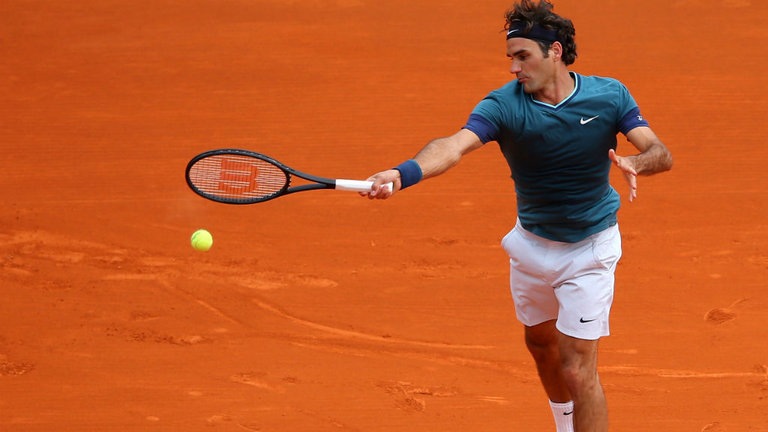 Roger Federer can be called an attacker. They are confident from the back of the court but are keen to get to the net and finish the point. They like to take shots on the rise and move forwards.
Attackers like racquets with a good blend of power and precision. You often see stiffer, yet control-oriented racquets. They want to be able to hit a winner from mid-court with a high degree of control.
Other attackers: Stefanos Tsitsipas, Jo-Wilfried Tsonga
Suitable racquets: 95-98 sq inches. 315g+ unstrung. Tight 16×19 string beds.
Aggressive baseliners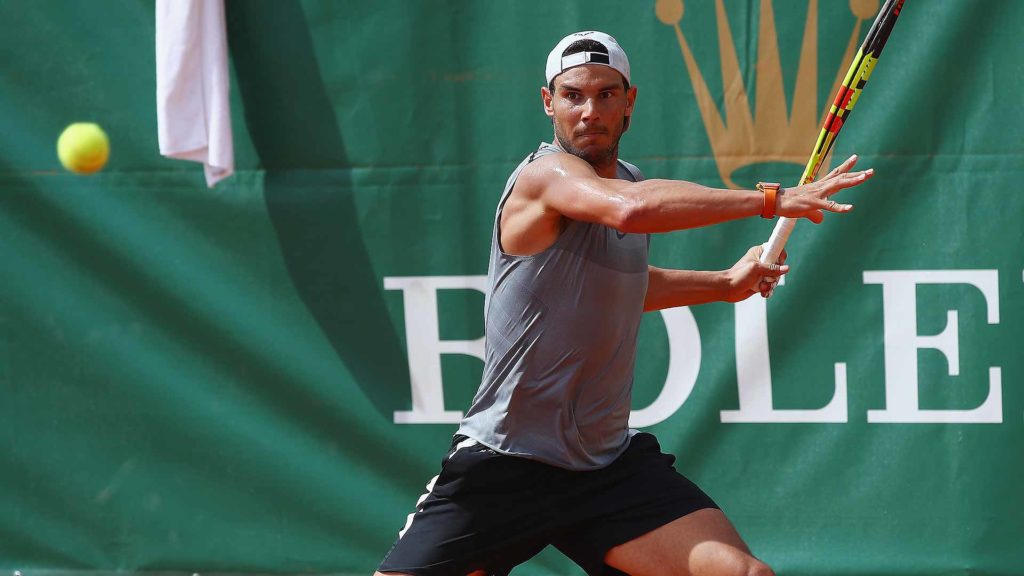 Rafael Nadal is an aggressive baseliner. This is a player that looks to dominate from the back of the court thanks to heavy groundstrokes. Aggressive baseliners like racquets that give good power and spin, this will allow them to dominate.
Other aggressive baseliners: Dominic Thiem, Matteo Berrettini.
Racquet suggestions: 98-100 sq inches. 300g+ unstrung, more open string patterns.
All-Courters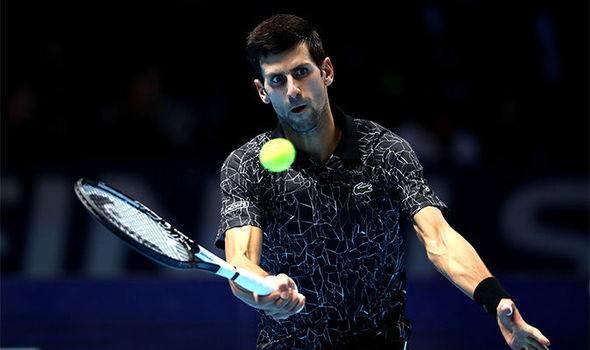 Novak Djokovic is a typical all-courter are happy from whatever they are on the tennis court. They can hit excellent volleys, but can also play defense and try to read the point and play strategically. They are sort of like chess players in that they are always trying to think one step ahead.
All-courters want the racquet, like their games, to offer a nice blend of abilities. Control and stability are especially valued.
Other all-courters: Daniil Medvedev, David Goffin
Suitable racquets: 95-98 sq inches, 310g+ unstrung, tight string beds.
Counter-punchers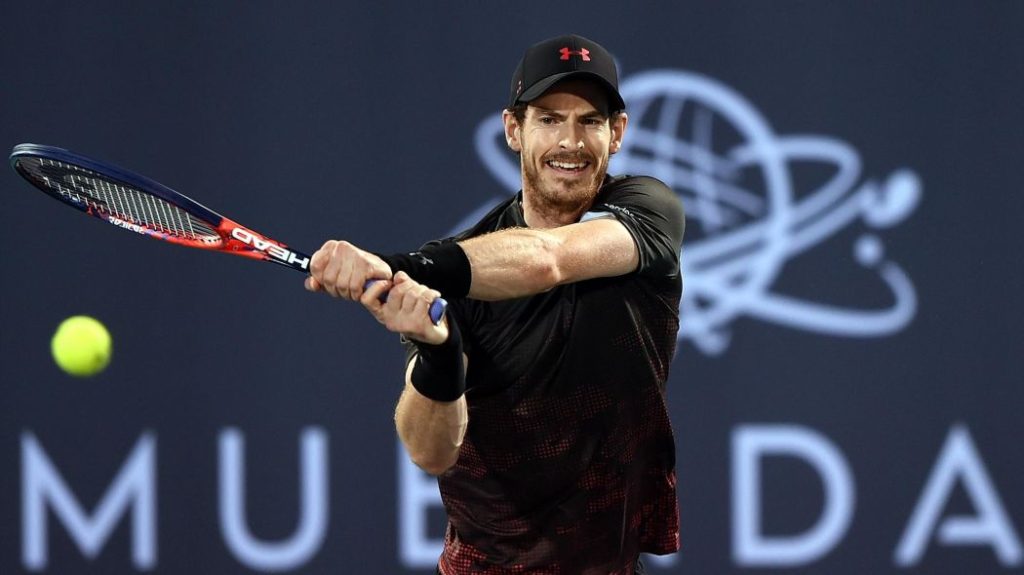 Andy Murray is a classic counter-puncher. He waits patiently at the baseline for his chance to pass his opponent or a way to draw an error. The counter-puncher is not keen to go for winners due to the risk of making an error.
Like the all-courters, counter-punchers value control above everything else.
Other counter-punchers: Gilles Simon, Bernard Tomic.
Racquet suggestions: Suitable racquets: 95-98 sq inches, 310g+ unstrung, tight string beds.
Summary
These are all generalizations and there are obviously lots of cases that are different. For the pro players, it is very important to trust the racquet and use what they're used to. This means that they may sometimes not use the racquet that might maximize their results based on their style and technique. But habits often win in tennis where you need thousands of mindful strokes to improve your game.
The racquet is obviously just a part of becoming a better player. Working on your technique and fitness is key, no matter what racquet you use. But that doesn't mean that the racquet does not play an important role in becoming a better player and finding more enjoyment from the sport.
*If you want help choosing a racquet that suits your style of play, check out my racquet consultation service here.
More on this topic:
Do you need help choosing the right racquet?
Choosing the right string for your game
Finding Your Racquet Spec Range
Gear of the Year 2019